Over the course of the next 6 weeks of Lent, CCDA is inviting you into a Lenten journey. Each week we will suggest a new spiritual discipline for you, your small group, or church to practice. Excerpts from our Immerse online curriculum will be highlighted to prompt your thoughts and lead you in reflection. We also encourage you to use a 40 day printable prayer drawing provided by Praying In Color. Click here for instructions on how to use this resource to visually and creatively give glory to God this Lenten Season.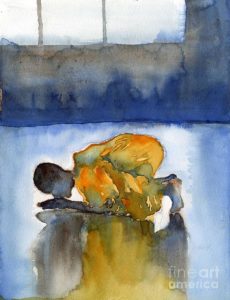 Metanoia
We mark the season of Lent by recommitting ourselves to intentional practices of abstaining and including. Through shifts in our everyday routine we reflect, pray, and prepare for the celebration of the resurrection.

This reminds us of the already and not-yet nature of the Kingdom of God. We are beckoned to "metanoia", the returning and maturing of ourselves as we surrender to the extravagant grace of Jesus.

Examination and confession of our actions guide us along the journey of surrender. More than simply an individual inventory, the Lenten season calls us to consider our involvement or complicity in corporate and systemic sin as well. At the core of the spirit of Lent is knowing that God longs for us to be whole.
From dust to dust
The first spiritual practice, in conjunction with Ash Wednesday, is the practice of lament. Lament is an important step in reconciliation with God and with one another. As we lament our grievances against a holy God, we more fully experience and receive the depths of God's grace.

Ashes will be placed on our heads and we'll hear words like these will be spoken to us:

In Immerse "Overview of Reconciliation", we learn that "lamenting is crying out to God; it is a form of prayer and healing. Through lamenting we see what needs to be learned and unlearned. (Katongole and Rice 2008, 78).
Learning to lament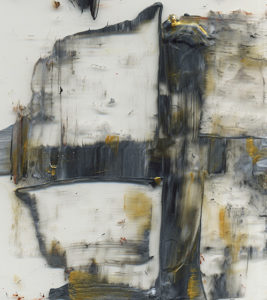 Lament that leads to true reconciliation can not be done overnight. Just like reconciliation, lament is a process that takes time and happens in relationship…When we fully realize the extent of the brokenness, the journey of reconciliation can begin."

During this first week of Lent, will you commit to the practice of lamenting? Will you lament your own sin before God each day, in full knowledge of God's love for you and covenant relationship with you? Will you lament the sins of our nation before God?
Will you lament the sins of the Church before God? What other things are you being invited to lament? In your lament, seek restoration and reconciliation, certainly from God, but perhaps also from those you have wronged.

For a deeper understanding of lament and reconciliation, challenge yourself to complete the Immerse course alone, or in a small group.

May we experience the grace of our Lord Jesus Christ and the fellowship of the saints as we practice lament together this week.

As you pray through Lent and practice the 6 spiritual disciplines, you're invited to document your journey with the hashtag #LentenImmerse. Share images of your Praying In Color printable. Share your stories as you practice a new spiritual discipline each week. Encourage others as you share your #LentenImmerse learnings.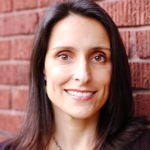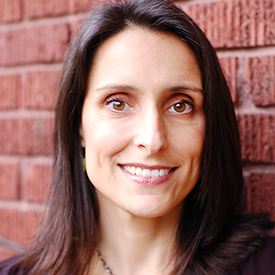 Lisa Rodriguez-Watson, for over a decade, has served as an urban church planter, collegiate minister, and international missionary. Her heart to see people reconciled to God and to one another has led her to invest her life, family and ministry in places and people that have often been looked over by the world.