You are invited to CCDA's National Conference happening November 2 – 5, 2022 in Charlotte, North Carolina. Together, we will seek Wellbeing for our world, for our nation, for our communities, and for each other. Wellbeing isn't just about being happy. Rather, Wellbeing is about finding fulfillment in what we do each day, the quality of our relationships, the vibrancy of our spiritual health, the vitality of our organizations, and the love we experience in our communities.
You can prioritize your Wellbeing by building authentic connections with other Christian Community Development (CCD) leaders and organizers gathered in Charlotte. While there, you will be able to hear inspirational and relevant sermons, expand your network of support, and learn how to help your community experience Wellbeing.
This year's gathering is inspired by Isaiah 40: 29 – 31 which reminds us that God gives power to the faint and strength to the powerless. In other words, when we "wait" for the Lord, we can rejoice in knowing that though we sometimes become weary and exhausted, there remains a path to renewed Wellbeing. CCDA's National Conference can be your place of "waiting", as you seek to remain faithful to God's call to seek justice with and for the marginalized.
[God] gives power to the faint, and strengthens the powerless. Even youths will faint and be weary, and the young will fall exhausted; but those who wait for the Lord shall renew their strength, they shall mount up with wings like eagles, they shall run and not be weary, they shall walk and not faint.Isaiah 40:29-31, NRSV
Will you join us on this path to WELLBEING? We can't wait to see you in Charlotte 🙌🏾
CCDA members can register for the National Conference at a discount.
2022 National Conference Schedule
Wed.
11/2
7:00 –
9:00 PM
Plenary Session
9:00 –
10:00 PM
Evening Events
Note:
Pre- & Post-conference events, networking opportunities, and go & see excursions to be added to the schedule later.
| Thur. & Fri. | 11/3 & 11/4 |
| --- | --- |
| 7:00 – 8:00 AM | Morning Events |
| 8:30 – 9:30 AM | Bible Study |
| 9:30 – 11:30 AM | Plenary Session |
| 1:30 – 2:45 PM | Workshop I |
| 3:15 – 4:30 PM | Workshop II |
| 7:00 – 9:00 PM | Plenary Session |
| 9:00 – 10:00 PM | Evening Events |
Sat.
11/5
7:00 –
8:00 AM
Morning Events
8:30 –
9:30 AM
Bible Study
9:30 –
11:30 AM
Plenary Session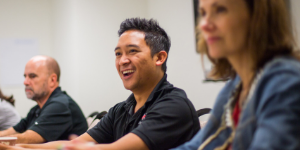 Workshops
Workshops are one way we equip practitioners at our conference. Check out our workshops and workshop tracks by using the link below! Be sure to check back because we'll be adding a few more!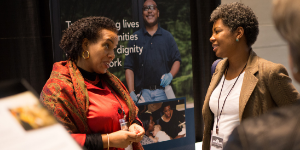 Sponsorships
Your support affords leaders the chance to grow as CCD practitioners while also highlighting the benefit of connecting with your organization, ministry, business, product, or school. Use the link below to learn more.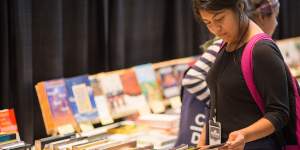 Exhibitors
As an exhibitor at our National Conference in Charlotte you will have the opportunity to directly engage with community leaders and change agents from around the nation. Click the link below to reserve your booth.
Explore the Queen City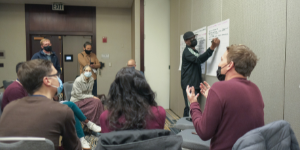 Networking Session
Connect with other conference attendees around the important issues we share. Click the link below to facilitate a networking session at CCDA's 2022 National Conference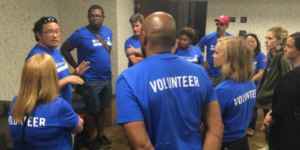 Volunteer
The CCDA 2022 National Conference volunteer application is now open! Use the link below to apply to volunteer in Charlotte. Thanks for considering serving in this role.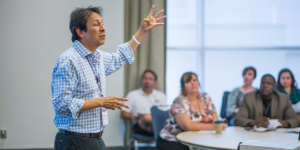 Pre-Conference
CCDA pre-conference events happen on Wednesday before the opening plenary. Join others to receive additional training and resources from CCDA subject matter experts.
---
Keep coming back for the latest updates on the 2022 CCDA National Conference!
The best way to stay connected with CCDA? Become a member, join our mailing list, and follow us on Facebook, Instagram, Twitter and Youtube!