Conference Attendees, check the app for the latest details
Refer to your email for instructions on how to get the app.

November 10 – 13, 2021
In Ephesians 3:20, Paul reminds the church in Ephesus (and us) that we believe in a God "who is able to do immeasurably more than we all ask or imagine". In 2021, we reimagine. Reimagine is a thematic call to realign with God's vision like never before, to care for the vulnerable and oppressed like never before, to revitalize communities like never before, and to be the Church like never before.
To imagine is to visualize or to envision. The COVID-19 pandemic reminds us that our ability to visualize and envision is limited and that sometimes our visions must be refocused; they must be reimagined. The conference theme, reimagine, celebrates a God who consistently reshapes our vision to match God's own. It celebrates a loving creator who is constantly doing new things and calls us to listen and engage in this season.

Schedule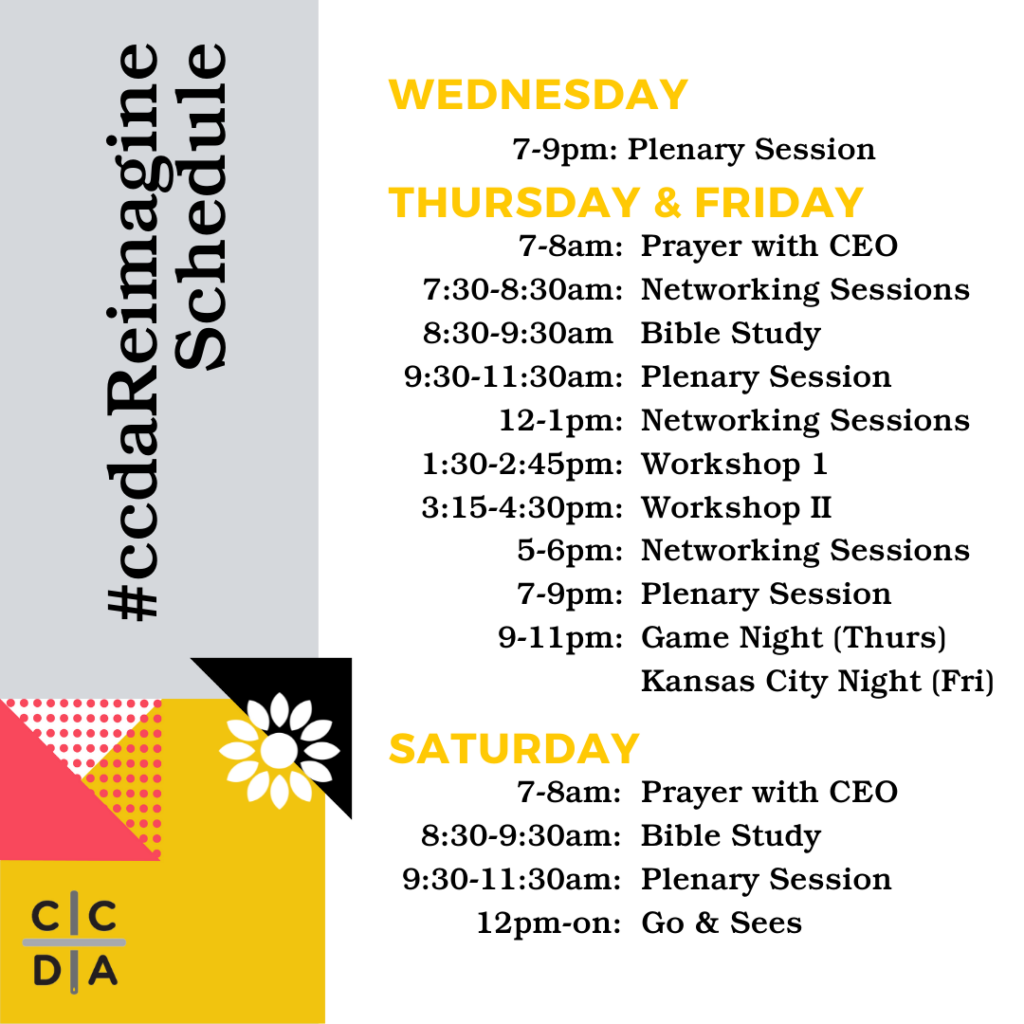 Speakers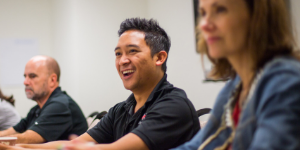 Workshops
Each year we invite practitioners from across the country to lead dynamic workshops at our annual gathering. Click the button above to view this year's workshops.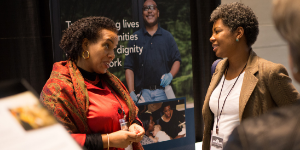 Networking Sessions
Networking Sessions are opportunities for conference attendees to gather around the important issues we share. These spaces help us fulfill the "connect" part of our vision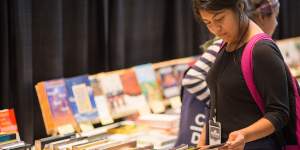 Exhibitors
Exhibitors help conference attendees connect with peers through affinity and networking sessions while highlighting their organization, ministry, business, product, or school.
Thanks to our 2021 Sponsors!
Click the logos below to learn more about these amazing organizations!
---
Keep coming back for the latest updates on the 2021 CCDA National Conference!
Find the frequently asked questions here.
The best way to stay connected with CCDA? Become a member and join our mailing list!