Each year, Christian Community Development (CCD) practitioners look forward to the renewal and reenergizing that happens at CCDA's National Conference. CCDA calls on speakers from all areas of CCD ministry, hailing from all across the country. Attend the 2023 National Conference in Cincinnati, OH to be inspired and challenged by other Christians who are fully engaged in the process of community transformation.
Dr. Alvin Sanders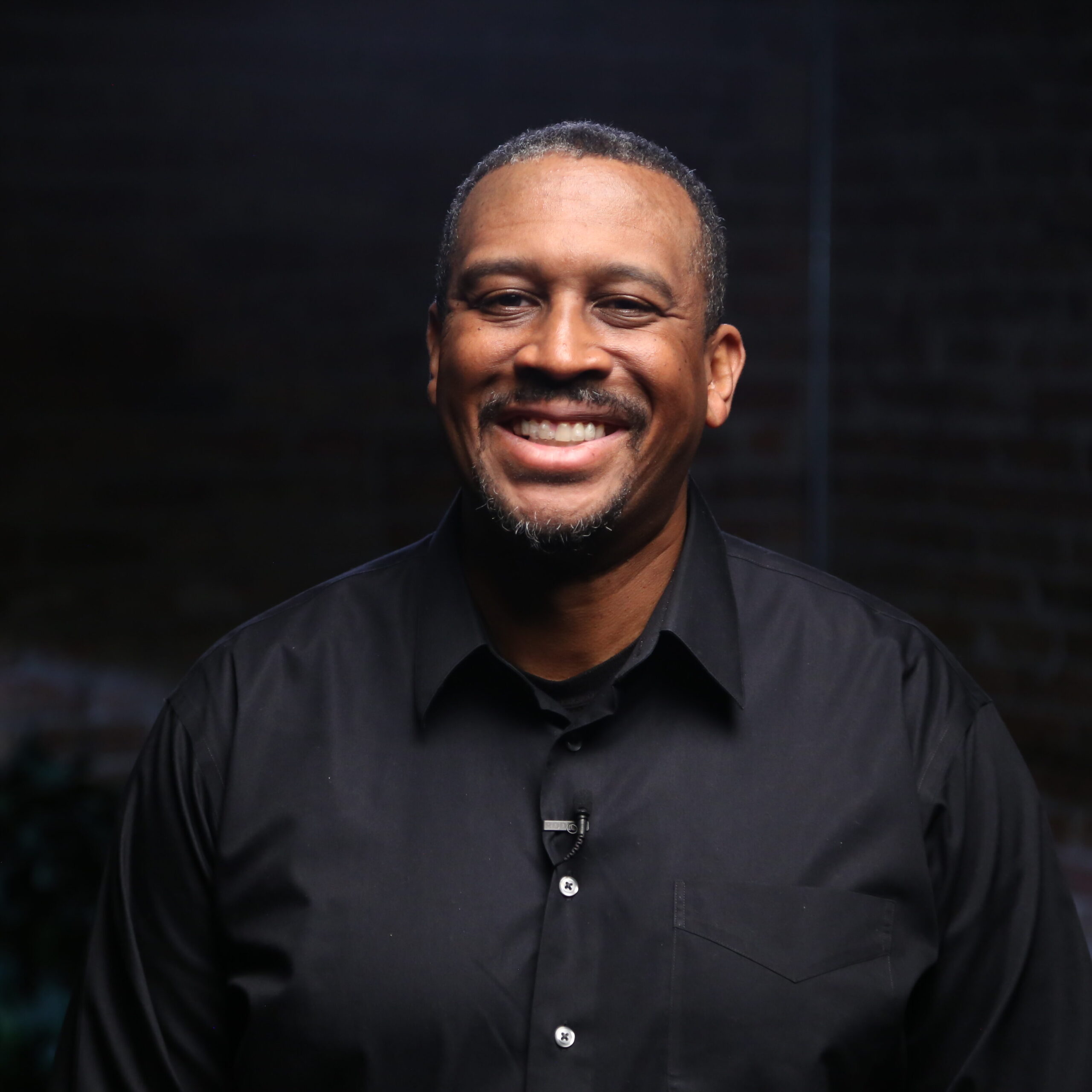 Dr. Alvin Sanders is president and CEO of World Impact, an organization pioneering the development of urban ministry through redemptive poverty work. In his career, Alvin has served as an urban church planter, pastor, and denominational leader. He is the author of Bridging the Diversity Gap, Uncommon Church, and Redemptive Poverty Work. He and his family live in Cincinnati.
Watch his Youtube video about what he will speak about here.
KwashKwash – Corey Greaves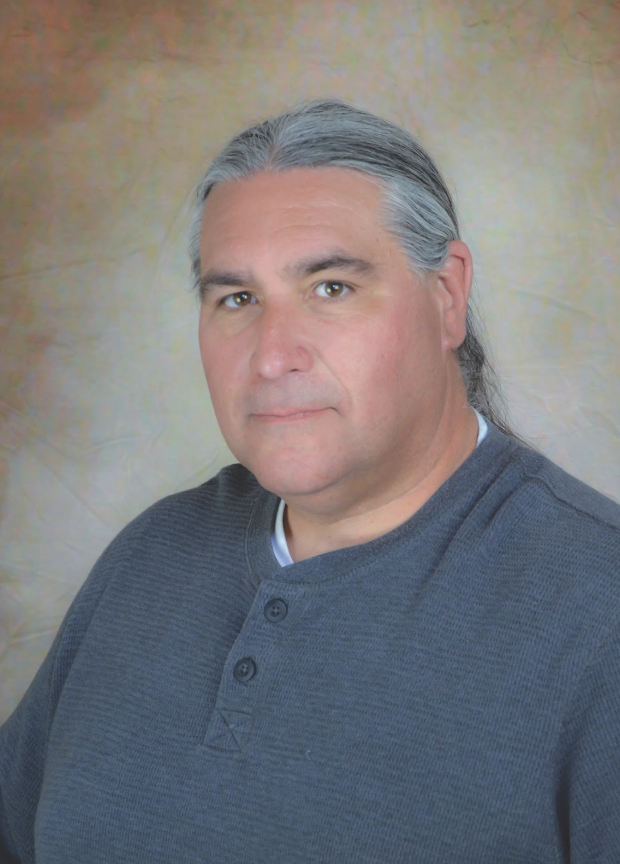 Corey, along with Gina (wife) and friends Karen & Steve Luten, founded Mending Wings in 2006, and have watched it grow to be one of the largest, Native American spirituality-based youth organizations in the country. They have a family of four children (Steven, Kathleen, Carissa, and Matea), and make their home in Toppenish, WA. on the Yakama Reservation.
Corey has served as Youth Pastor for both the American Indian Evangelism Association/McKinley Indian Mission where he pastored the largest Native American youth ministry in the Restoration Movement churches—Churches of Christ/Christian Church denominations and the Central Washington Presbytery (now Northwest Coast Presbytery) where he facilitated the growth of the largest Native American youth ministry in the Presbyterian Church, USA.
Corey is a gifted speaker who holds a passion for his people, and a deep love for Creator. He speaks at colleges, universities, churches, youth groups, conferences and organizations across the U.S. He seeks to bring conciliation between the Church and Native people by dealing with real issues, both historical and contemporary.
Watch his Youtube video about what he will speak about here.
Hyepin Im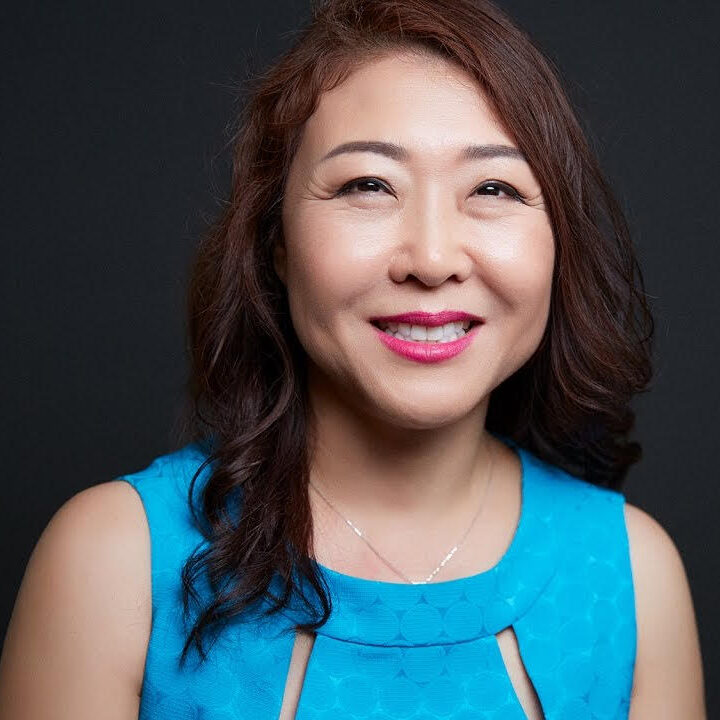 Hyepin Im served under President Obama as a U.S. Presidential Appointee on the Board of Americorps. She is the President and Founder of Faith and Community Empowerment (FACE), a national nonprofit dedicated to empowering churches and nonprofits and a voice for the Asian American community. Since its inception in 2001, FACE has had over 800 partners ranging from the White House to Fortune 500 companies to various community organizations. In 2022, Ms. was appointed by Secretary Alejandro Mayorkas to serve on the U.S. Department of Homeland Security Faith-based Advisory Council. Ms. Im is a frequent speaker who has been on CNN and NPR and whose opinions have appeared in the Los Angeles Times and the Washington Post. She has presented at numerous conferences including those at the White House, U.S. Department of Labor, Christian Community Development Association, and the Federal Home Loan Bank of San Francisco. She has served in numerous organizations including Greenlining Institute Board, Union Bank Community Advisory Board, Torry Banks Community Advisory Board, CRC Member, National Housing Committee Advisory Board and HUD Race and Ethnicity Homeless Data Work Group ,She has a B.S. from U.C. Berkeley, M.B.A. from University of Southern California and M.Div., summa cum laude, from Wesley Theological Seminary.
Aminah Vargas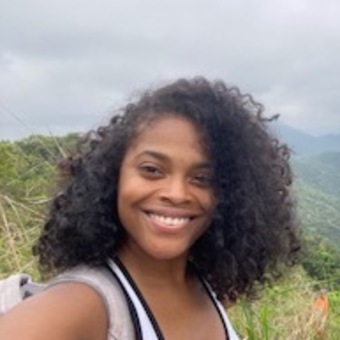 Hello! My name is Aminah Vargas, and I am passionate about exploring the role of the church in healing trauma. As the director of the Resilience Program and Ministry at BridgeCle and Bridge City Church in Cleveland, Ohio, I work to address trauma and promote healing from a faith-based perspective. Our program provides 1-on-1 coaching, trauma training, community engagement, and partnerships to help individuals, families, and communities impacted by trauma.
As a Licensed Social Worker with over 7 years of experience, I am grateful to be able to direct a program that combines my faith with the work I do. I earned my Bachelor's Degree in sociology and psychology from Baldwin Wallace University (Go Yellowjackets!) and a Masters Degree of Applied Social Science from Case Western Reserve University.
When I'm not helping others, I refuel myself by curling up with a good book, enjoying long hugs from my 10-year-old, taking scenic hikes, and traveling.
Watch her Youtube video about what she will speak about here.
Chuck Mingo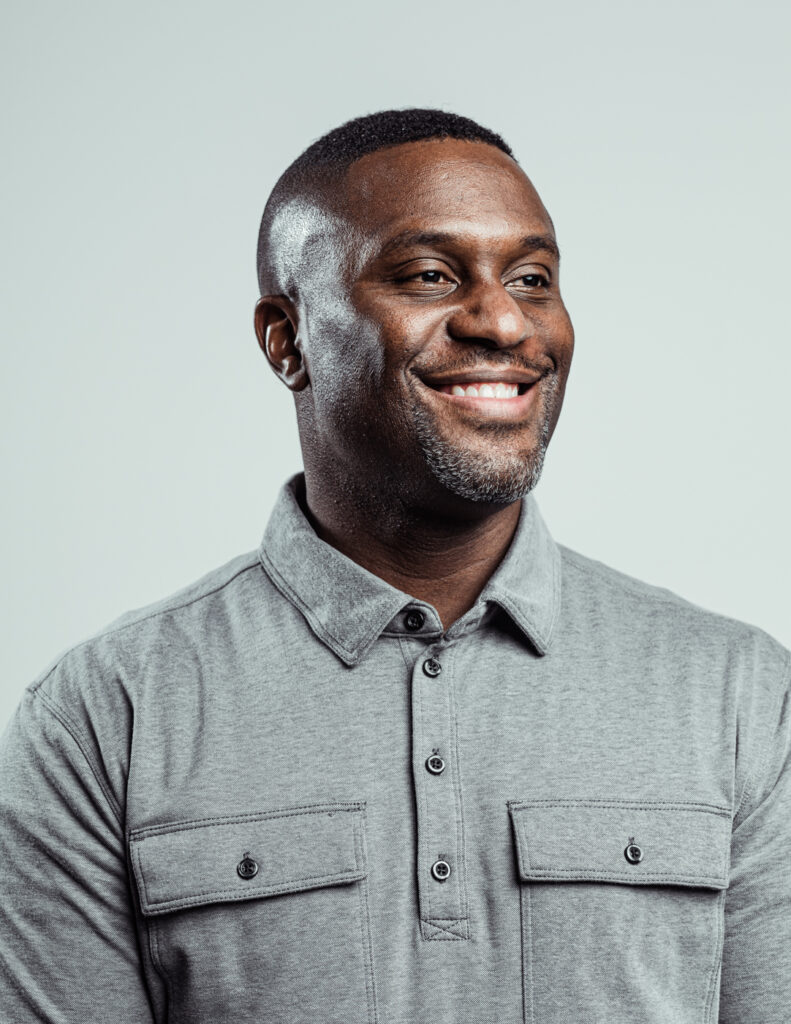 Chuck is the founder of UNDIVIDED. Through his passion for justice and racial reconciliation, Chuck transformed a congregational training into a national movement. Chuck's leadership has inspired and mobilized thousands from diverse backgrounds around the nation.
Chuck teaches and consults for churches and organizations around the country on a variety of topics related to race relations and racial justice.
Chuck also serves as a teaching pastor at one of the largest churches in America, Crossroads Church. Prior to being a pastor, Chuck spent nine years in the corporate world at Procter & Gamble. He earned his Bachelors in Business Administration at Duquesne University.
Chuck and his wife are busy raising three children and call Cincinnati, OH home.
Watch his Youtube video about what he will speak about here.
Matthew Best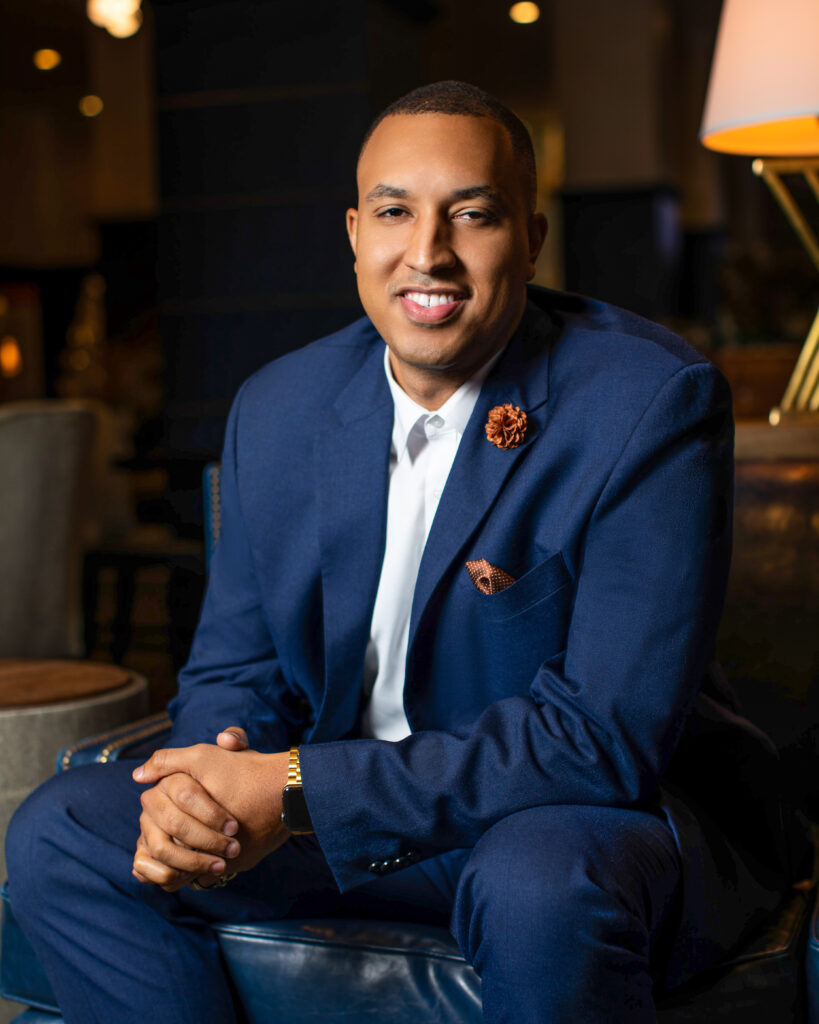 Matthew Best is the Executive Director of the Change Center, a nonprofit in East Knoxville that provides first-job opportunities for high school students and serves as a safe space for youth and young adults to find fun and recreation. Matthew began his career with InterVarsity Christian Fellowship at the University of Tennessee after graduating from UT with a degree in Journalism and Electronic Media. He stayed on staff with InterVarsity for over seven years before joining Emerald Youth Foundation, where he primarily served high schoolers in East Knoxville. Matthew then became the director of Johnson University's Future of Hope Institute, a youth theology program that helps high school students explore the intersection of faith and justice. Matthew also served as Johnson's first director of Multicultural Student Affairs and completed a master's program there, earning a degree in Ethics and Leadership. Matthew is proud to be a brother of Alpha Phi Alpha Fraternity, Inc. Matthew is committed to community development, especially in East Knoxville, and he spends much of his spare time looking for ways to invest in his neighborhood. Whether it's coaching, mentoring young men, or raising support for local schools, Matthew is an active member of his community. Matthew has also been preaching locally at Children of God Ministries since he was 19 years old, and he is currently the Assistant Pastor. He is a native of Memphis, Tennessee, an avid sports fan, a former UT track and field athlete, a lover of the arts, and he feels beyond blessed to share his life with his brilliant and dynamic wife, Yona Best.
Watch his Youtube video about what he will speak about here.
Jamila Hodge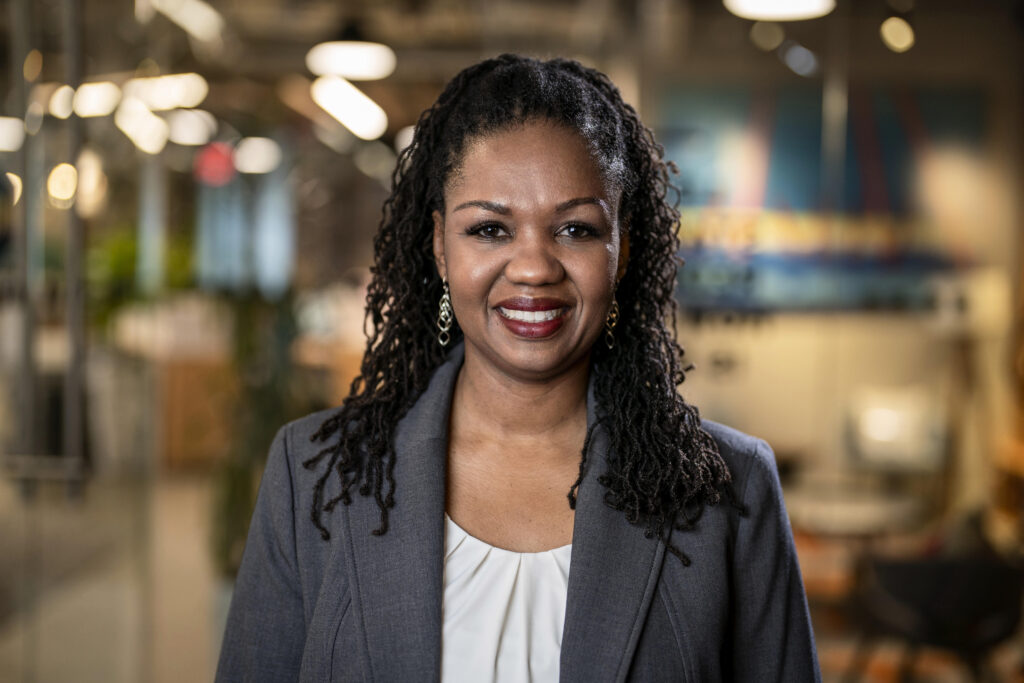 Jamila became Equal Justice USA's second executive director in 2021 bringing more than 15 years of criminal justice experience as a prosecutor, policy advisor, and technical assistance provider. Her goal is to establish EJUSA as a leader in building solutions to violence outside of the criminal legal system by demonstrating the impact of EJUSA's work and expanding its reach throughout the country. She comes to EJUSA after launching the Reshaping Prosecution Program at the Vera Institute of Justice, where she and her team worked with progressive prosecutors, community-based organizations, and people impacted by the system to develop policy and practice reforms to end mass incarceration and reduce racial disparities within the system. One of the signature initiatives she launched was Motion for Justice, which centers racial equity in transforming the role of the prosecutor and aims to implement concrete racial equity strategies in
partnership with community-based organizations.
Before Vera, Jami logged many achievements across a 12-year career in the U.S. Department of Justice as an Assistant U.S. Attorney for the District of Columbia. She spent four of those years as a community prosecutor focused on intervention and prevention of harm. She also served in the Office of Legal Policy, where she helped shape policies for people returning from incarceration and those seeking access to counsel in criminal proceedings. Later, she worked in the office of then-Vice President Joe Biden as an advisor on criminal justice and drug policies.
Jami has demonstrated her expertise on CBS, MSNBC, ABC Nightline, and many other media outlets. She earned her law degree from Duke University School of Law and her Bachelor of Arts in psychology and sociology at the University of Michigan. She lives in the greater Washington, D.C. area with her husband and two daughters.
Leroy Barber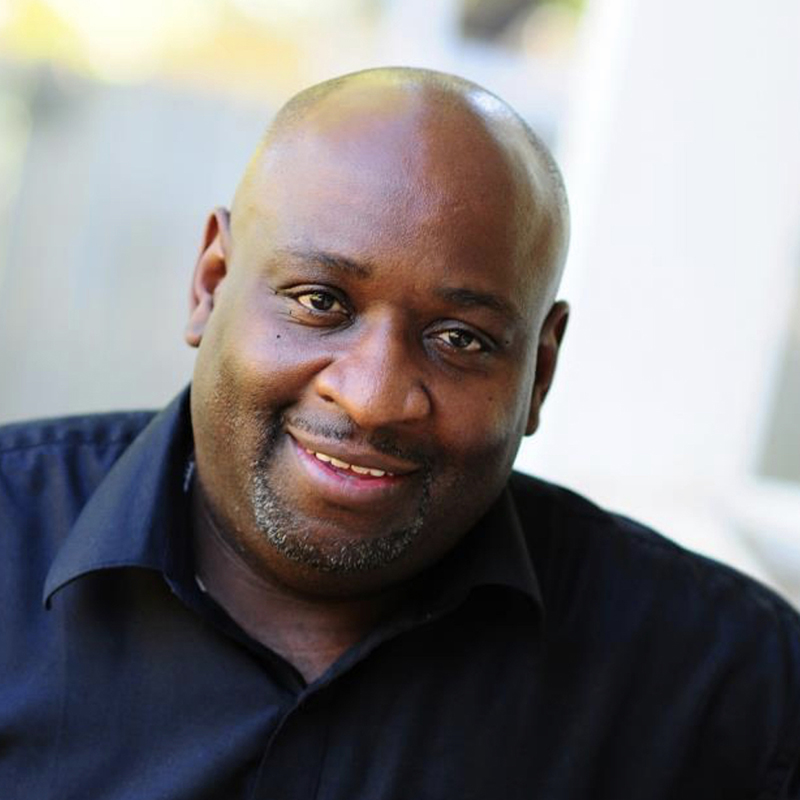 Leroy Barber has dedicated 30 years living and working towards what Dr. King called "the beloved community."
Leroy starts projects that shape society. In 1989, burdened by the plight of Philadelphia's homeless, he and his wife, Donna, founded Restoration Ministries to serve homeless families and children living on the streets. In 1994 he became Director of Internship Programs at Cornerstone Christian Academy. Leroy was licensed and ordained at Mt Zion Baptist Church where he served as Youth Director with Donna, and also served as Associate Minister of Evangelism. In 1997 he joined FCS Urban Ministries in Atlanta, GA working with the Atlanta Youth Project to serve as the founding Executive Director of Atlanta Youth Academies, a private elementary school providing quality Christian education for low-income families in the inner city. Leroy also helped found DOOR Atlanta, Community Life Church, South Atlanta Marketplace, and Community Grounds Coffee shop in Atlanta, as well as Green My Hood and The Voices Project. Leroy is an innovator, entrepreneur and lover of the arts. Leroy has a Masters Degree in Divinity and D. Min.
Leroy was most recently the Director of Innovation for an Engaged Church serving the Greater NW area of the United Methodist Church. Leroy is the Co-Founder of the Voices Project and Adjunct professor at Multnomah University. Rev. Barber has served on the boards of The Simple Way, Missio Alliance, The Evangelical Environmental Network (EEN), and the Former Board Chair of the Christian Community Development Association (CCDA).
Dina González-Piña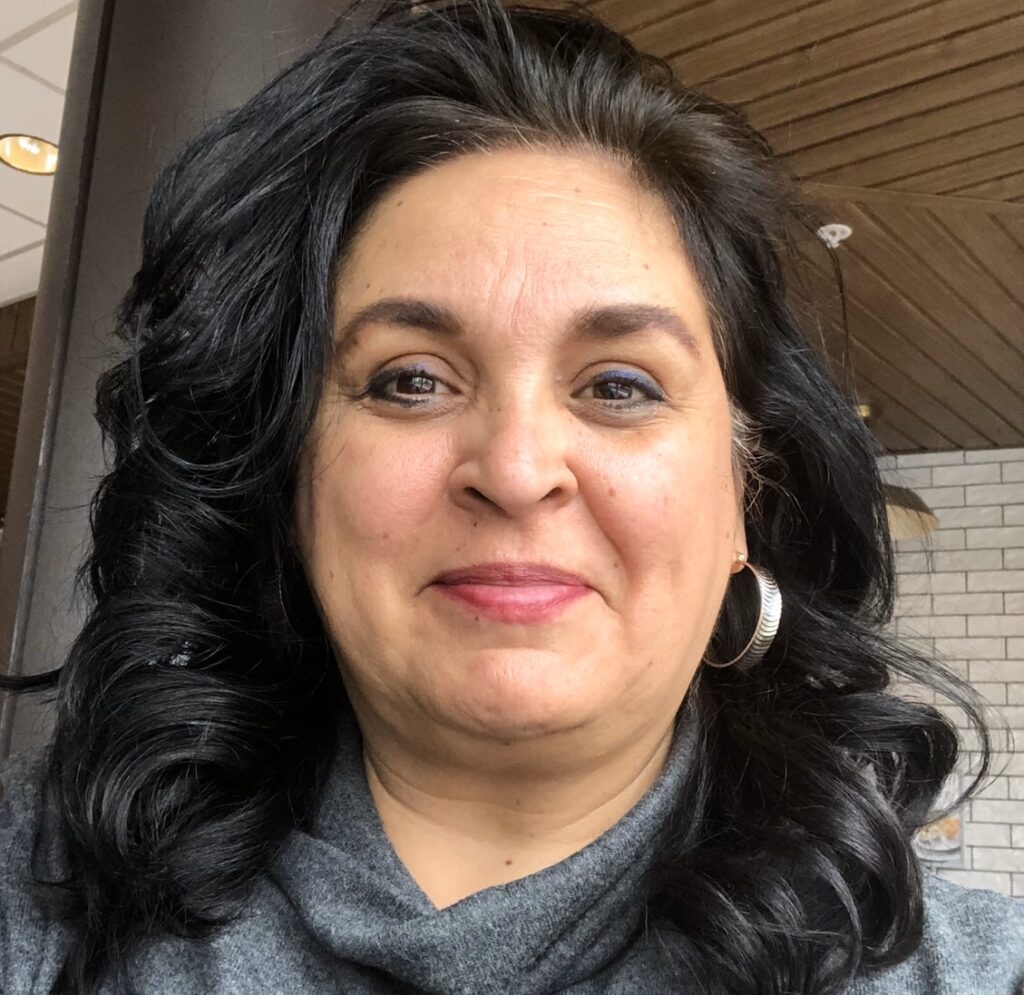 Dina González-Piña is the Executive Director of West Coast Mennonite Central Committee. Dina has decades of experience in pastoral and administrative leadership, multicultural ministries, and ethnic/racial equity. Part of her passion has been to work with underrepresented communities in Christian higher education and create opportunities for learning, exploring, and developing global engagement. Dina is part of the Multicultural Peace Collaborative leadership team that intentionally engages young adults in peace, racial, and justice conversations. She serves on the Seattle Pacific University, CCDA, and Fresno Latino Leadership Network boards. Dina holds a Master of Arts degree in Education, a Bachelor of Arts in Social Work from Fresno Pacific University, and an Urban Leadership Certificate from Fuller Theological Seminar.
Jody Michele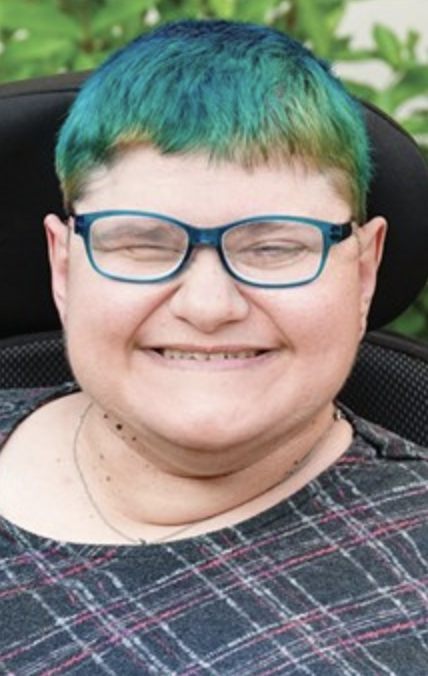 Jody Michele (BS in sociology, Ball State University) is a locally licensed minister at Urban Light Community Church and an independent consultant on issues related to disability. She has served on numerous boards, including the Indiana Governor's Council for People with Disabilities and the Muncie Human Rights Commission.
She leads a support group for people with disabilities as part of her ministry calling and believes her cerebral palsy gives her unique perspectives on God, the Bible, and humanity.
Andrew T. Draper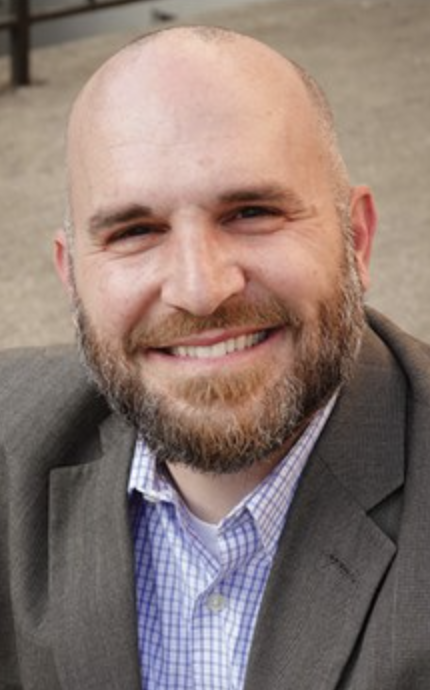 Andrew T. Draper (PhD, University of Aberdeen) is founding teaching pastor at Urban Light Community Church in Muncie, Indiana, and adjunct theology faculty at Anderson School of Theology and Winebrenner Seminary. He is the author of A Theology of Race and Place, Christian Mission and Poverty, and numerous articles on race, disability, and the church.
Andrea Mae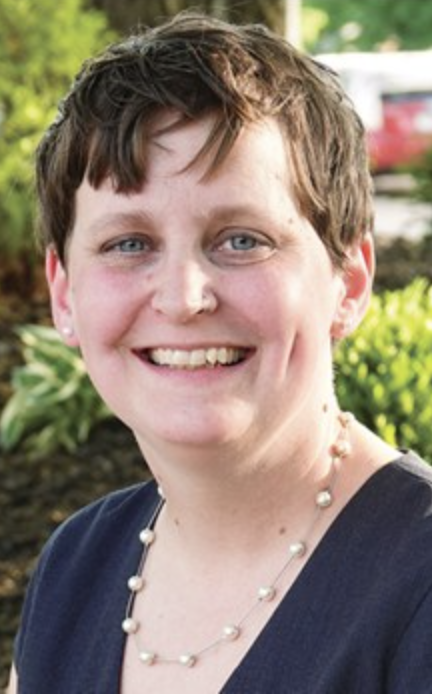 Andrea Mae is a leader at Urban Light Community Church, where she serves on the church board and chairs the pastor/parish committee. She works in special education and advocacy for the disability community, presenting at multiple organizations and universities.
Dave Gibbons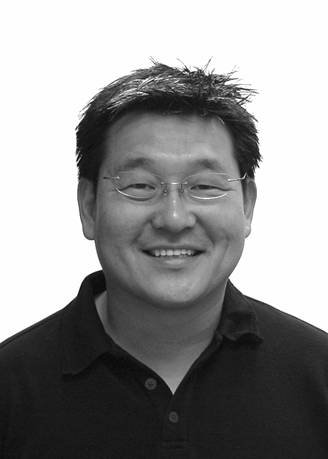 Dave Gibbons has a passion for emerging, next-generation leadership development, community transformation and consulting business leaders and artists. He uses his passion in three different global playgrounds: The first is The Awaken Group, a consulting firm specializing in creativity, culture and innovation in leadership; the second is a movement of churches not bound by geography called Newsong throughout Southeast Asia, China, India, Korea, Mexico City, London, and North America. Lastly, there is a crazy bunch of people in an organization called Xealot that focuses on transforming marginalized communities through strategic leadership development and ideation ventures.
Dave has written a book on culture and leadership based on an eastern parable called The Monkey and the Fish.
Eric Potter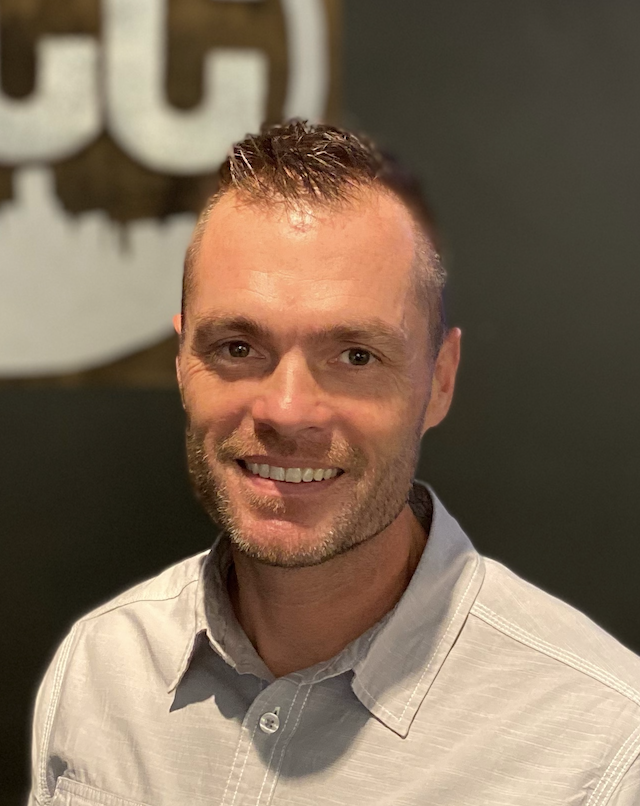 Eric Potter has served as Lead Pastor at Metamora Mennonite Church, in Metamora, IL for almost 7 years. He carries a deep desire to see growth and transformation for not only himself but those on life's journey with him. As a CCDA practitioner for over 10 years what gets Eric excited is anything in the realm of justice, peace, and the flourishing of ALL people.
With a focus on leadership development Eric began Lead from Center, LLC in 2021 to help both individuals and organizations do what they do – better. Providing workshops, working and consulting with teams, as well as one-to-one leadership coaching Eric is in the business of helping create cultures of safety, trust, enjoyment and expansion for all.
Eric is married to Miley and they recently celebrated 20 years of marriage. Along the way Avery, Hudson, and Saige have joined the party and are Eric's greatest contributions to the world. Some hobbies and interests include; running, working out, hanging with friends, coaching, turning off all the lights at the house, reading, serving on non-profit boards, naps, and watching his kids play all kinds of sports.
Life verse:
"Being confident of this, that he who began a good work in you will carry it on to completion until the day of Christ Jesus." – Phil 1:6
Luis F. (Paco) Amador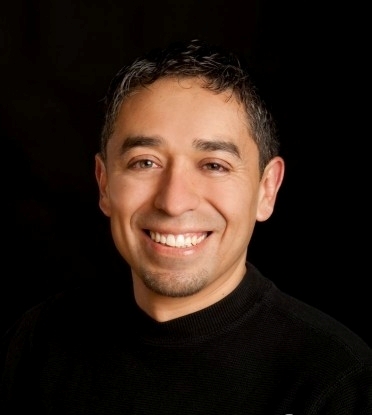 Pastor Paco Amador was born in Mexico City. At the age of 14 he came to North Carolina where he committed his life to the Lord Jesus during his high school years.
In 1991 while studying at the Moody Bible Institute in Chicago he visited the Little Village neighborhood and immediately felt like he had arrived at the place of his calling. Little Village is the largest Mexican immigrant neighborhood in the Midwest. To a Mexican kid lost in this great city, Little Village felt like coming home.
Following a 2year missionary experience with OM in Spain, he came back to Chicago where he immersed himself into the transformative community principles of CCDA while working at the Lawndale Christian Health Center. He then taught as a public school teacher for a decade, and in the summer of 2005 he was called into full time pastoral ministry leading the New Life congregation in Little Village.
New Life Community Church is a multi-site church with 27 different locations and 45 Sunday services throughout the Chicagoland area. The Little Village campus is a young bilingual congregation with multiple services in English, Spanish and Q'eqchi (a mayan dialect from Guatemala), along with New Life Centers, a growing and influential community organization. "Our focus in Little Village is to be fully immersed in loving every one of our neighbors, serving each other's needs and demonstrating through our lives the redemptive beauty of the King."
Paco is currently finishing his doctoral degree from Bakke Graduate University. He is the chairman of the board for New Life Centers of Chicagoland. He and his wife Sylvia have been married for twenty-eight years, have eight children and they can't imagine a better place to live than La Villita.
Samuel T. Duren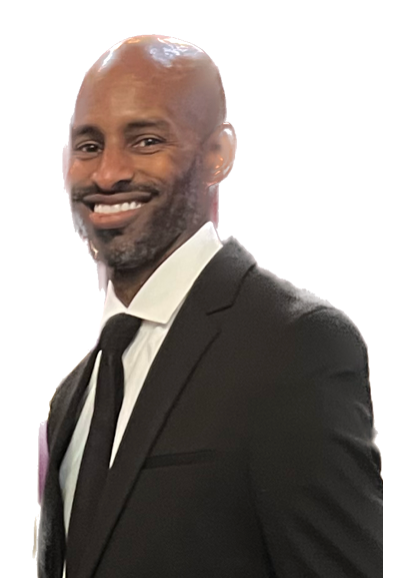 Pastor Samuel T. Duren is a native of Peoria, IL, and the fourth child of five to Francis and Jean Duren. Samuel recognized his calling to ministry at a young age while attending Zion Baptist Church of Peoria, IL. From that moment on he began seeking God's face and serving within the church under Zion's Pastor, Rev. Dr. Cleo R. Brand. Pastor Brand licensed Samuel to preach and ordained Samuel Duren in 2000 and 2001 respectively. Samuel graduated from Hampton University in Hampton, Virginia with a Bachelor of Arts in Sociology. He continued his education by gaining his Master of Divinity from Lincoln Christian University and Seminary in Lincoln, Illinois. Pastor Duren has been the lead pastor of Zion Baptist Church of Peoria since 2006. Pastor Duren is married to Stacy Duren. Together they have four children.
Pastor Duren also works with FamilyCore a child-welfare agency within their Outreach Department. Pastor Duren is an Outreach Supervisor and licensed Anger Management Specialist. This work involves working with at-risk children and families to provide social-emotional support to bring hope to their lives and help improve their social and emotional competencies.
Pastor Duren is active in his community meeting with city members to help prevent violence. Pastor has served on community organization boards and is currently serving on the Peoria City/County Health Board.