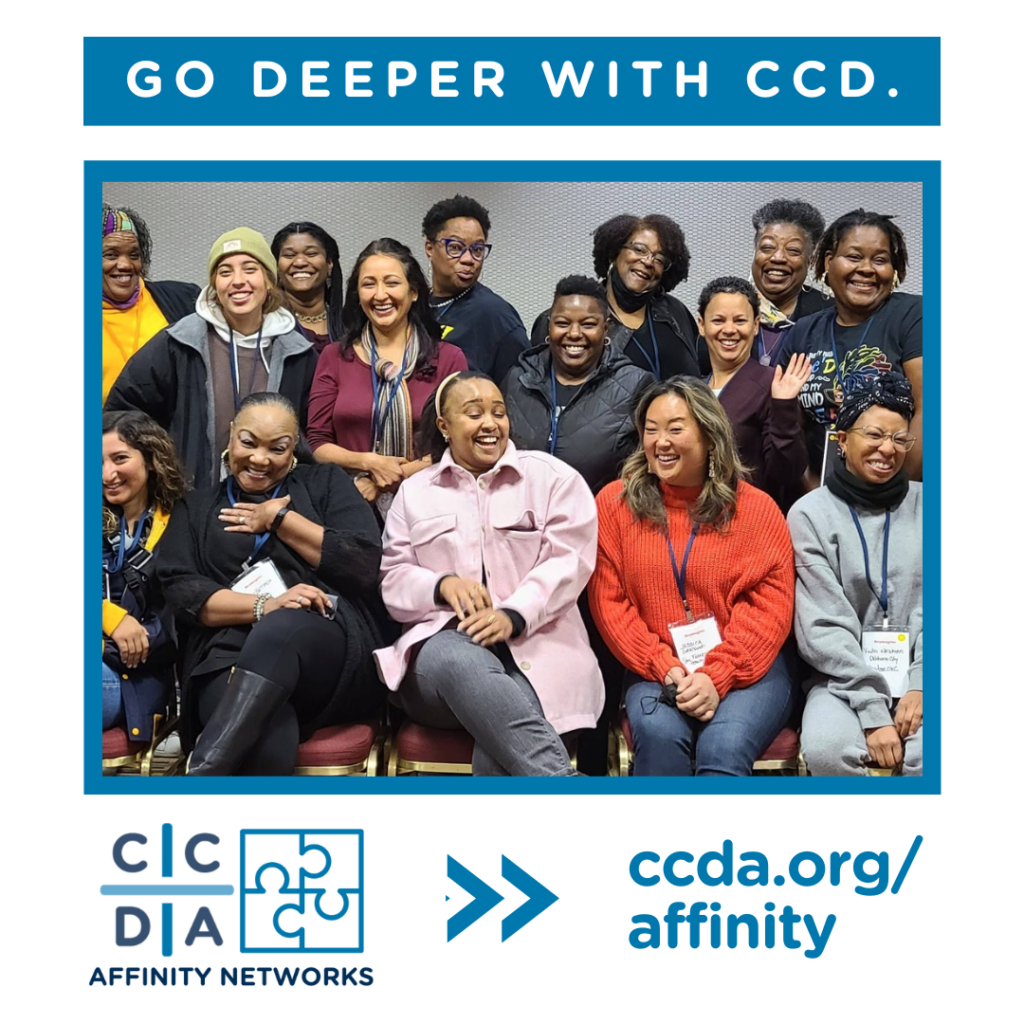 Affinity Networks are spaces for gathering CCDA practitioners around shared interest. Affinity networks really help you walk alongside people across the nation who are addressing the same types of topics and/or issues in their communities. It's a place to be inspired, to gain new resources/tools, and to connect with others who are like-minded. If you are interested in starting an affinity group within CCDA or learning more about them, email us at [email protected].
Get Connected Today & Join an Affinity Group!
Click on each one to learn more, find resources, & participate in networking opportunities!