What is August Recess?
CCDA has a long-standing commitment to the confrontation of injustice and is actively working to create opportunities to practically engage with our elected officials. One of the ways we can engage is by participating in August recess. We have resources to better support your engagement.
Every August, Congressional leaders head back to their districts to be with those they represent in Washington D.C.
This month is an important time set aside to listen to their constituents regarding issues that impact them and help shape their votes.
Congressional leaders are also campaigning to continue their term in Congress. Every House member & 1/3 of the Senate are running for reelection.
August Recess Goals
Schedule a meeting with your Senator and House member or attend a local town hall
Tell the story of what you are doing to your legislators so they can build a relationship with your community & understand how policies impact you.
Share major talking points that are priorities for our communities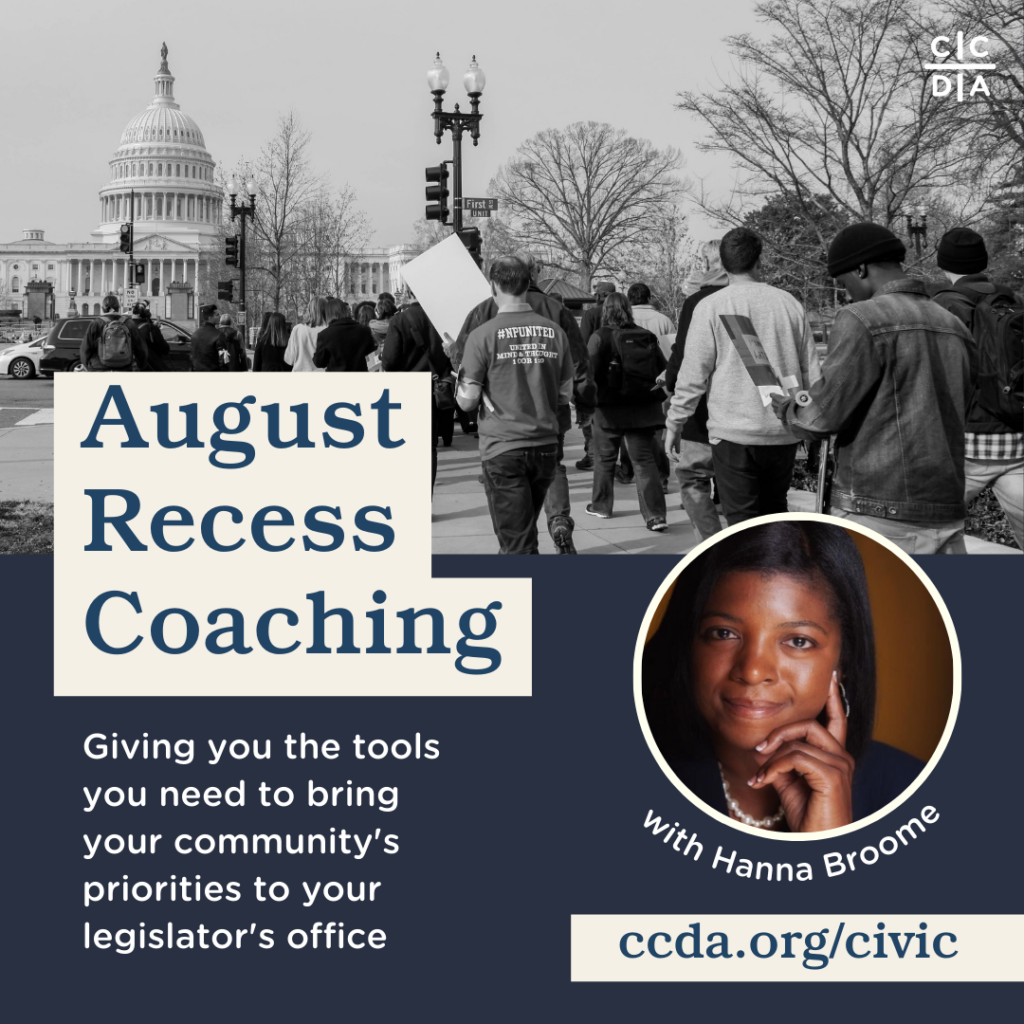 We want to help you set up a meeting with your representative during August Recess. By filling out the form below you will provide us with the information we need to help get you started. We are committed to shepherding you through the process and giving you the tools you need to bring your community's priorities to your legislator's office.
We have 2 coaching sessions planned with Rev. Hanna Broome below:
Thurs, Aug 24, 2023 @ 12:30pm Eastern
Thurs, Aug 31, 2023 @ 2pm Eastern
Why should we civically engage?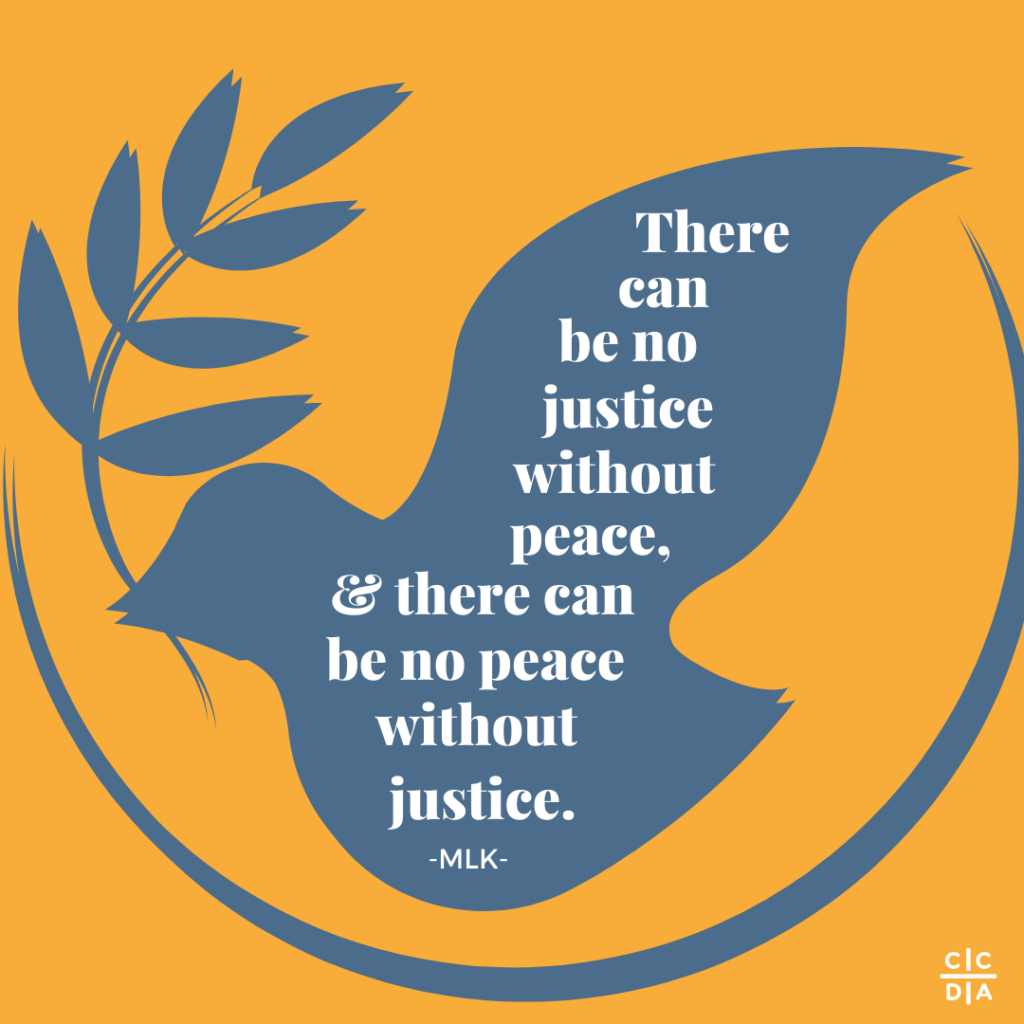 Although government policies and funding decisions affect us all, we know that many voices remain unheard or marginalized in the public square. As advocates for the poor and marginalized, we are committed to doing our best to bring what we know to these critical spaces. We do this because we know that advocacy works. Sharing your community's story can change attitudes, opinions, behaviors, and even policy and funding decisions. That is why we speak up and out about what we and our communities are experiencing. We have and will continue to mobilize & organize to see justice come to our neighborhoods. During August Recess, we recommit to and act out our desire to living the mantra, 'without justice, there is no peace.' We know this is how we will create justice and peace for all.
Will you join your CCDA family and commit to telling our representatives the stories of our communities?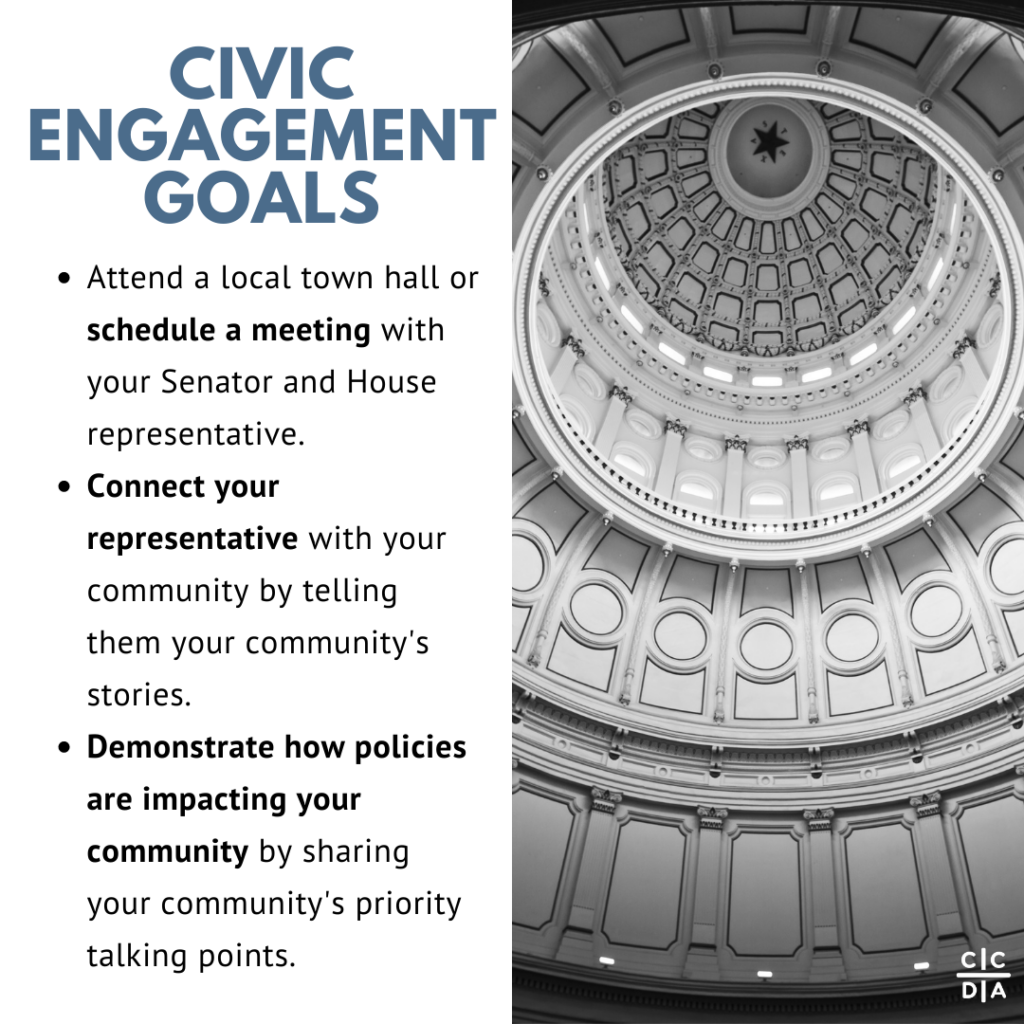 Our goals are:
Attend a local town hall or schedule a meeting with your Senator and House representative.
Connect your representative with your community by telling them your community's stories.
Demonstrate how policies are impacting your community by sharing your community's priority talking points.
In this toolkit, you will find:
Tools to Get Started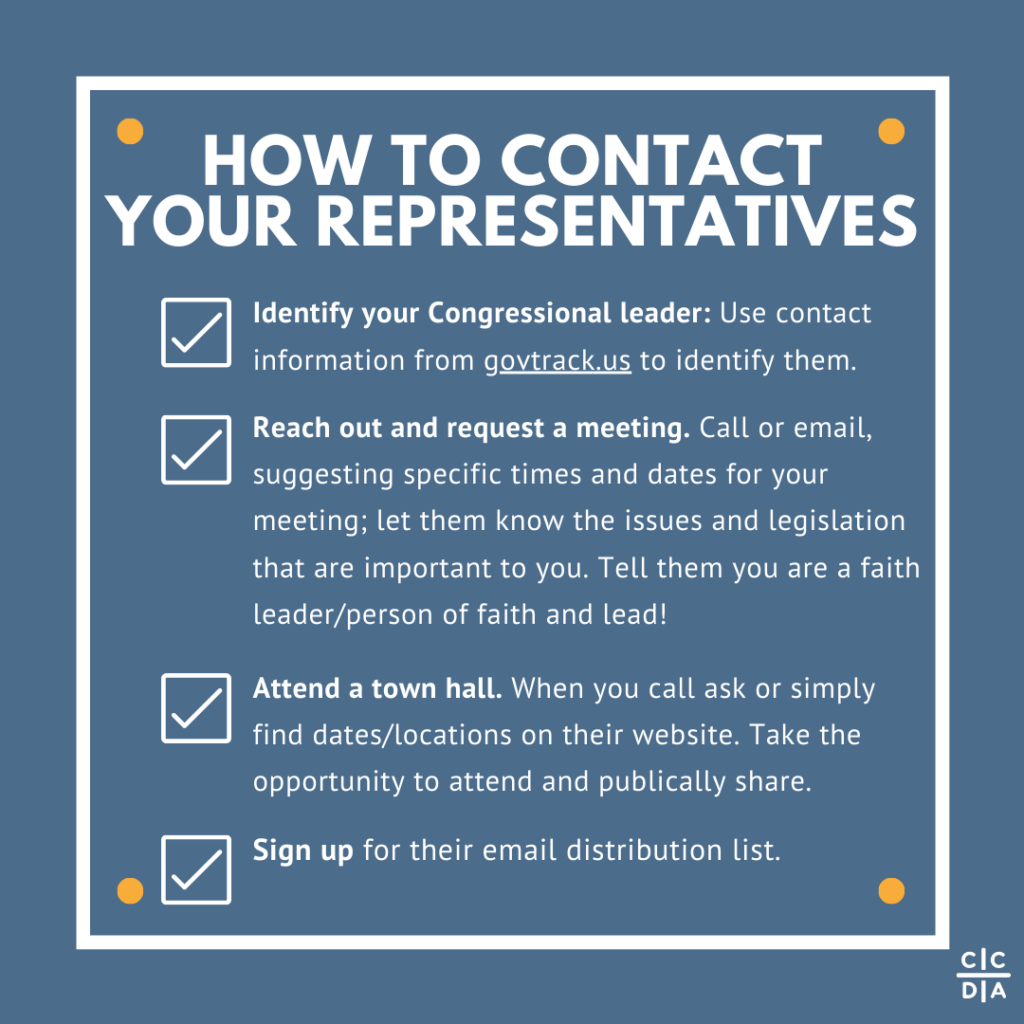 Contact your Representative
Follow up
Invite your representative to do an organization visit and have them meet your community. Sample itinerary here.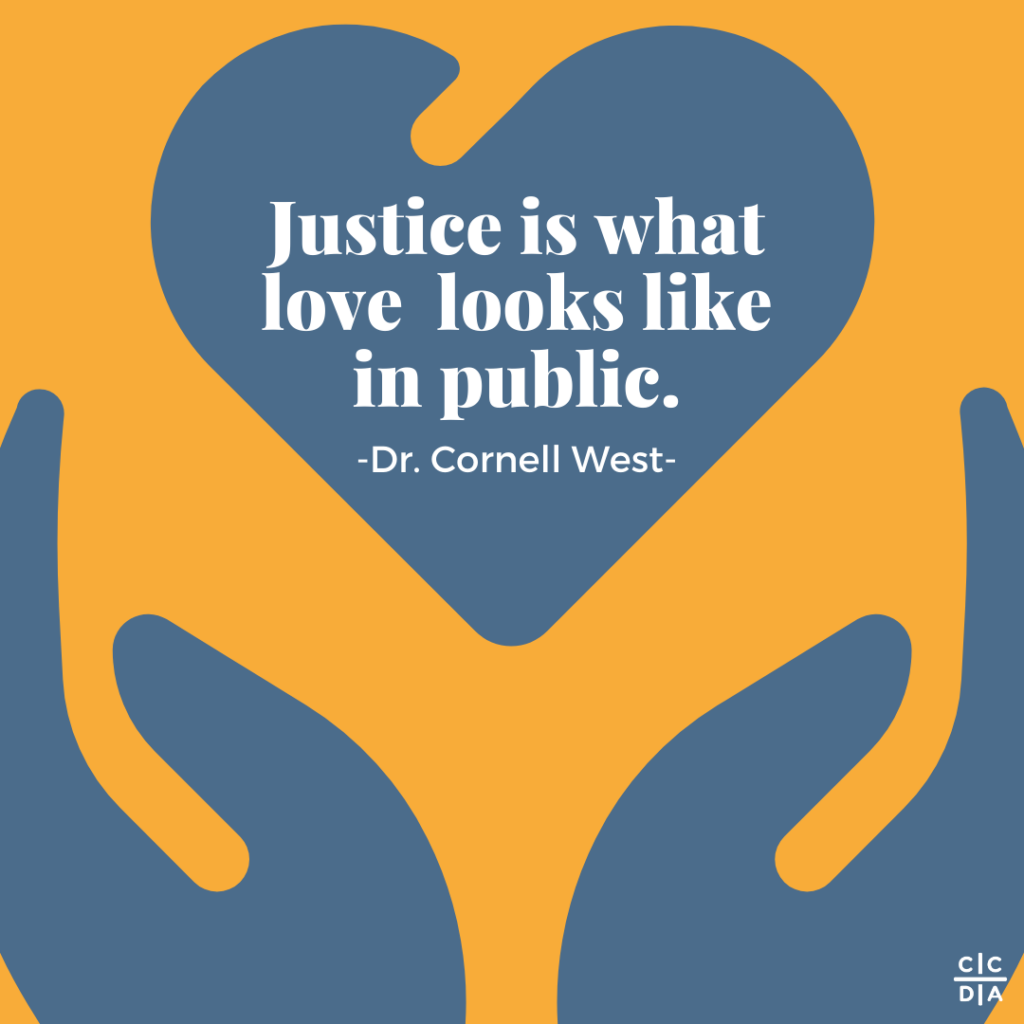 Issues Members are Lifting Up this Year
We have incredible and dedicated practitioners within our association who carefully curated the following sources of information. It's important to note that these sources were not created solely to reflect the views of CCDA overall, but rather to offer a diverse range of perspectives from within our association. Should you require further clarity on any of the issues, we encourage you to reach out to Christina at [email protected], who will be more than happy to assist you!
Comprehensive Immigration Reform
Our national immigration laws have created a moral, economic and political crisis in America. Initiatives to remedy this crisis have led to polarization and name calling in which opponents have misrepresented each other's positions as open borders and amnesty versus deportations of millions. This false choice has led to an unacceptable political stalemate at the federal level at a tragic human cost. We urge our nation's leaders to work together with the American people to pass immigration reform that respects the God given dignity of immigrants. (EIT/World Relief).
Tell your legislator about how the following policies affect your community:
Black Maternal Health
The United States has the highest maternal mortality rate of any high-income country and significant disparities in outcomes – and the crisis is only worsening: the maternal mortality rate in 2021 was 89 percent higher than the rate in 2018. The Black Maternal Health Momnibus Act will address this crisis through historic investments that comprehensively address every driver of maternal mortality, morbidity, and disparities in the United States (1).
Tell your legislator about how the following policies affect your community:
Reparations Now
The Reparations Now Resolution seeks to advance federal reparations, support existing reparatory justice efforts such as H.R. 40 and H. Con. Res. 44, and provide further momentum to reparations efforts at the state and local levels (2).
Tell your legislator about how the following policies affect your community:
Permanently Enact Child Tax Credit
The expanded Child Tax Credit has been a remarkable success at reducing child poverty and making strides toward racial and geographic equity. Before the expanded credit roughly half of Black and Latino children, and half of children living in rural areas, got less than the full credit because their families' incomes were too low. If the credit is made fully refundable, these children would receive the full credit amount.
Tell your legislator about how the following policies affect your community:
Stop Gun Violence
Gun violence prevention experts have recommended a number of policy approaches to reduce gun violence:

Congress can close legal loopholes that allow people to buy guns without background checks from private sellers, websites, or gun shows. A move that over 80% of gun owners support.
Congress can institute universal background checks for both gun and ammo purchasers and require gun licenses, all measures supported by the vast majority of Americans.
Congress can adequately fund community-based interventions such as the nearly 20-year-old Ceasefire program, an underfunded effort that has helped to reduce gun violence in cities through education and public health crisis strategies.
Congress can reinstate the assault weapons ban that expired in 2004, or pass new legislation banning the purchase of high-capacity magazines and military-style assault weapons.

Tell your legislator about how the following policies affect your community:
Voter Rights
Congress has the legal and constitutional power to strengthen our democracy by passing the Freedom to Vote Act. This landmark legislation sets baseline national standards to protect the freedom to vote, counter election denial, end partisan gerrymandering, and help get big money out of politics. It builds off momentum in states across the country to put in place pro-voter policies.
Tell your legislator about how the following policies affect your community:
More Ways to Engage
Thanks for taking a faithful step in sharing your community's story with our legislators. We pray that through your advocacy, your neighbors are able to experience community flourish as God intended. Please share your stories of engaging in the public square with us by emailing [email protected].