Why should we civically engage?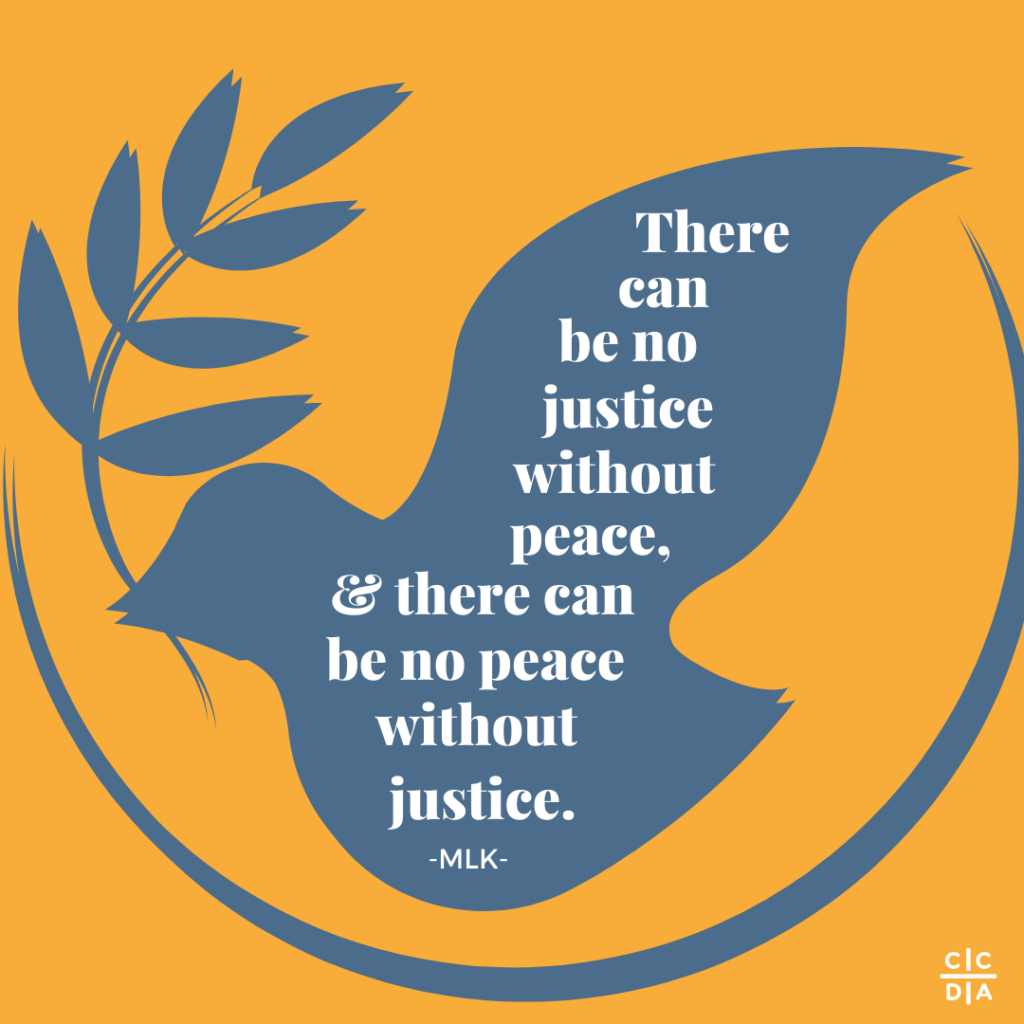 Although government policies and funding decisions affect us all, we know that many voices remain unheard or marginalized in the public square. As advocates for the poor and marginalized, we are committed to doing our best to bring what we know to these critical spaces. We do this because we know that advocacy works. Sharing your community's story can change attitudes, opinions, behaviors, and even policy and funding decisions. That is why we speak up and out about what we and our communities are experiencing. We have and will continue to mobilize & organize to see justice come to our neighborhoods. During August Recess, we recommit to and act out our desire to living the mantra, 'without justice, there is no peace.' We know this is how we will create justice and peace for all.
Will you join your CCDA family and commit to telling our representatives the stories of our communities?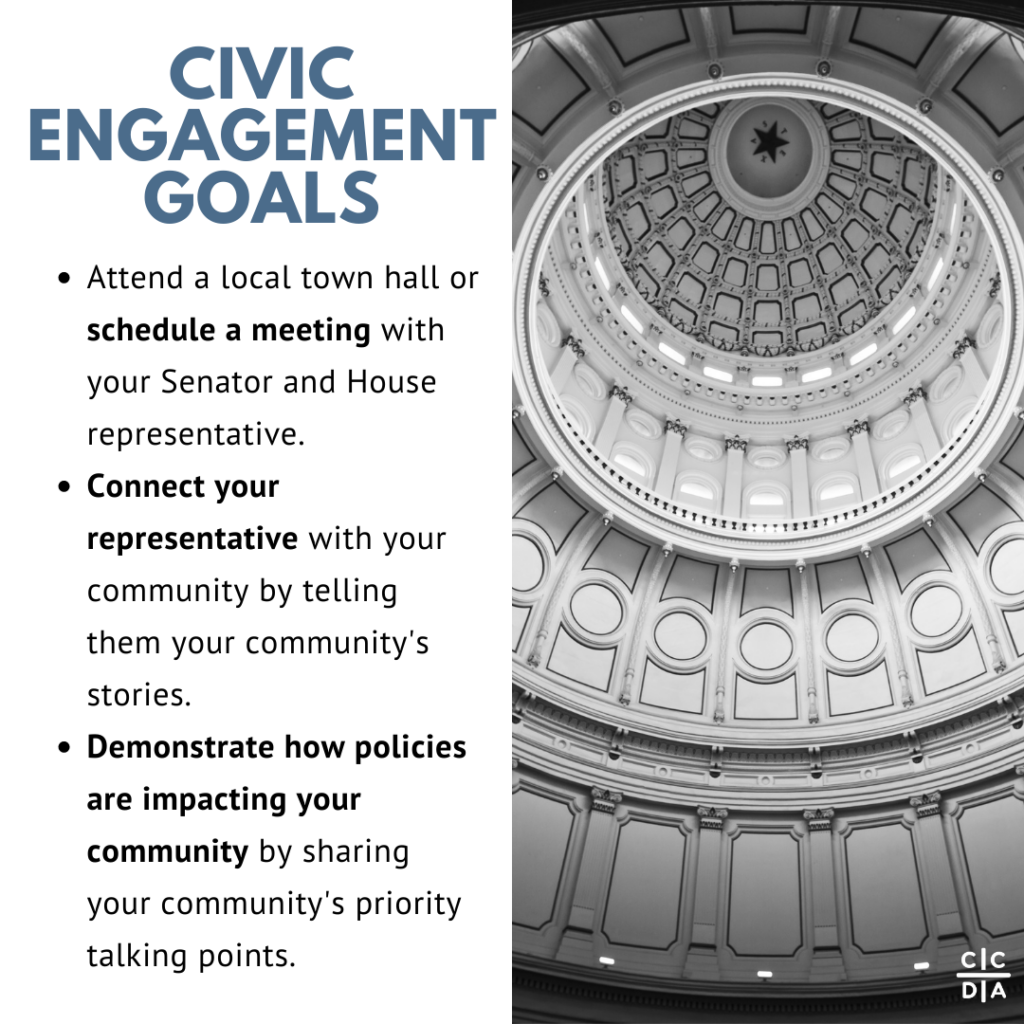 Our goals are:
Attend a local town hall or schedule a meeting with your Senator and House representative.
Connect your representative with your community by telling them your community's stories.
Demonstrate how policies are impacting your community by sharing your community's priority talking points.
In this toolkit, you will find:
Tools to Get Started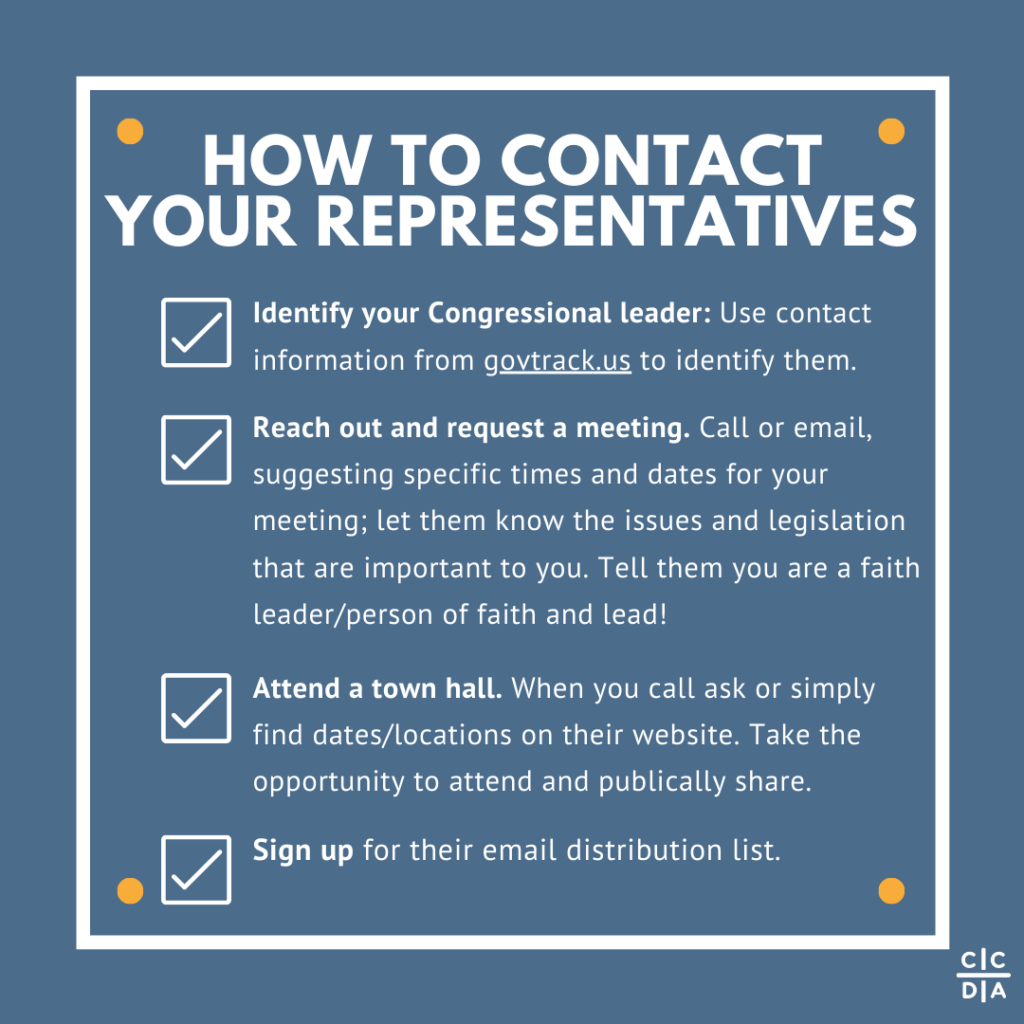 Contact your Representative
Follow up
Invite your representative to do an organization visit and have them meet your community. Sample itinerary here.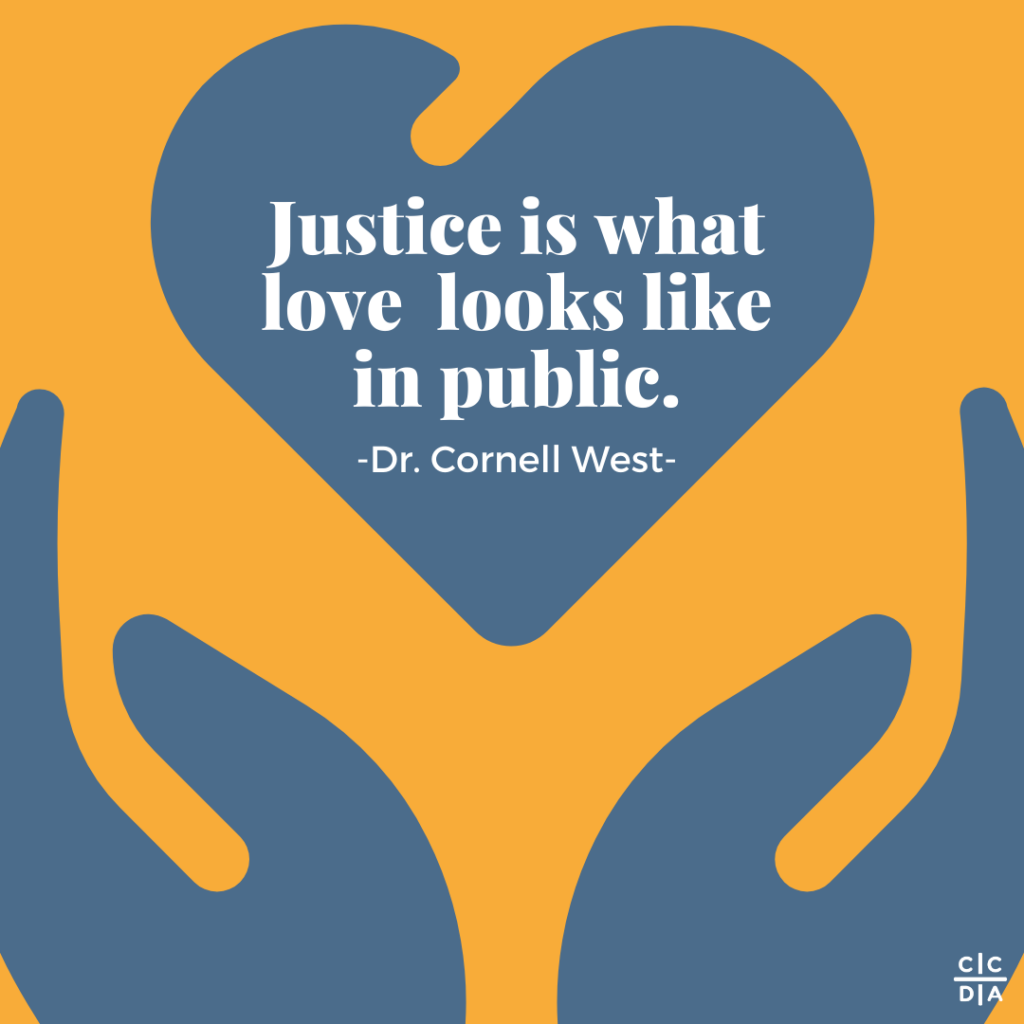 Spiritual Preparation
Issues CCDA is Lifting Up this Year
The sources of information for the following issues were not created and do not necessarily reflect the views of CCDA. If you need more clarity on any of the issues below, please contact [email protected].
Pathway to Citizenship for Dreamers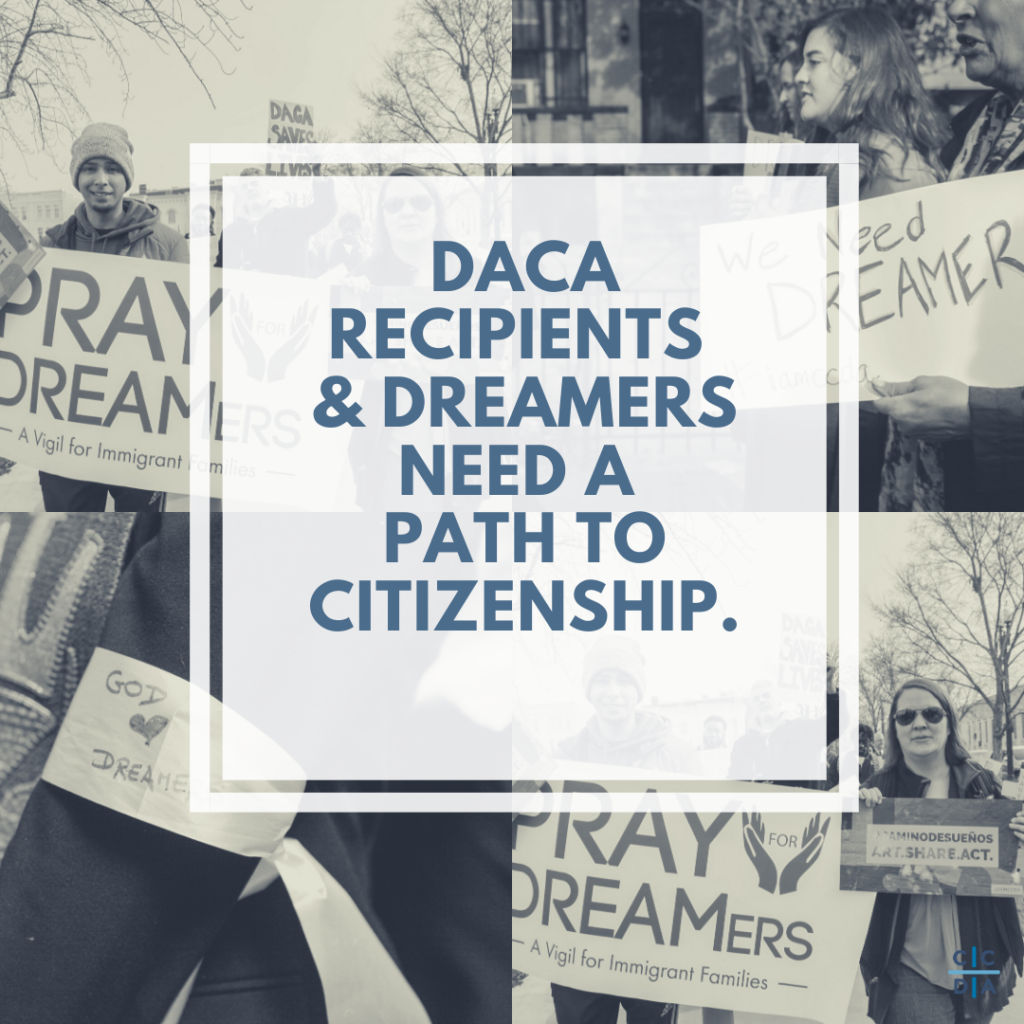 On July 17th, 2021, a Federal judge in Texas ruled that the DACA program was unlawful, again throwing the future of the DACA program into limbo. While the ruling will not affect current holders, it does halt the program's ability to accept new applicants, leaving hundreds of thousands without a pathway to legal residency in the country they have lived in since childhood.
There is bipartisan support on this important issue that would end the fear of deportation for Dreamers as well as provide them the opportunity to move confidently into their futures.
Only Congress has the authority to write and enact laws on this and there is no reason to delay a vote to protect them. The American Dream and Promise Act, which has already passed in the House, could help as many as 2.5 million people obtain legal status and put them on a path to citizenship.
Protect Voter Access
As of June 21, 17 states enacted 28 new laws that restrict access to the vote. With some state legislatures still in session, more laws will certainly follow, which we will track in the next roundup later this year.
Americans' access to the vote is in unprecedented peril. But Congress can protect it. The For the People Act, passed by the House and now awaiting action in the Senate, would block many of the state-level restrictions that have been or may soon be enacted into law.
Permanently Enact Child Tax Credit
The current Child Tax Credit and EITC together lift more children above the poverty line, 5.5 million, than any other economic support program.[1] This level of poverty reduction was achieved through multiple expansions of the EITC and Child Tax Credit since their respective enactments in 1975 and 1997.
The House's proposal — with one significant change to the Child Tax Credit — would lift another 4.1 million children above the poverty line, cutting the remaining number of children in poverty by more than 40 percent.
Permanently enacting this historic proposal — along with the EITC provision which would stop the federal tax code from taxing millions of workers without children into or deeper into poverty — would be a landmark achievement and should be an urgent priority once this temporary legislation is enacted.
Stop Gun Violence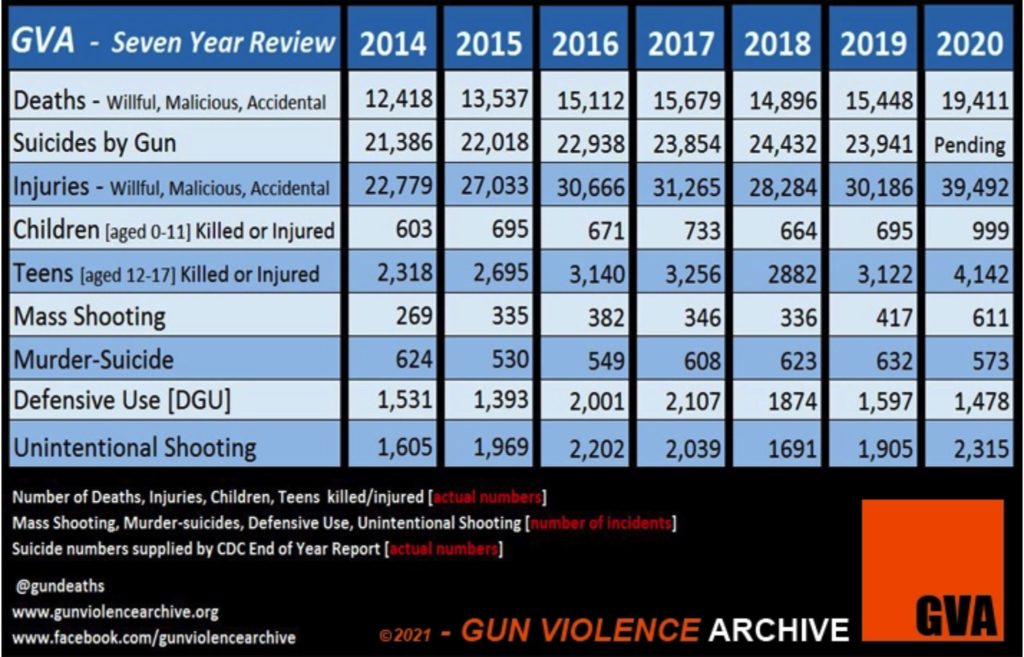 The United States has more guns per capita than any other peer nation; Americans constitute about 4% of the world's population but own 42% of all civilian firearms.
On average, there is a mass shooting almost every day of the year in the United States, and the nation has far higher rates of gun homicides than any other developed nation. Firearm suicides in the US are also dismally common, with suicides actually comprising the majority of gun-related deaths.
Ask for Congress to fund community-based intervention programs