Our Vision:

#transformED Summit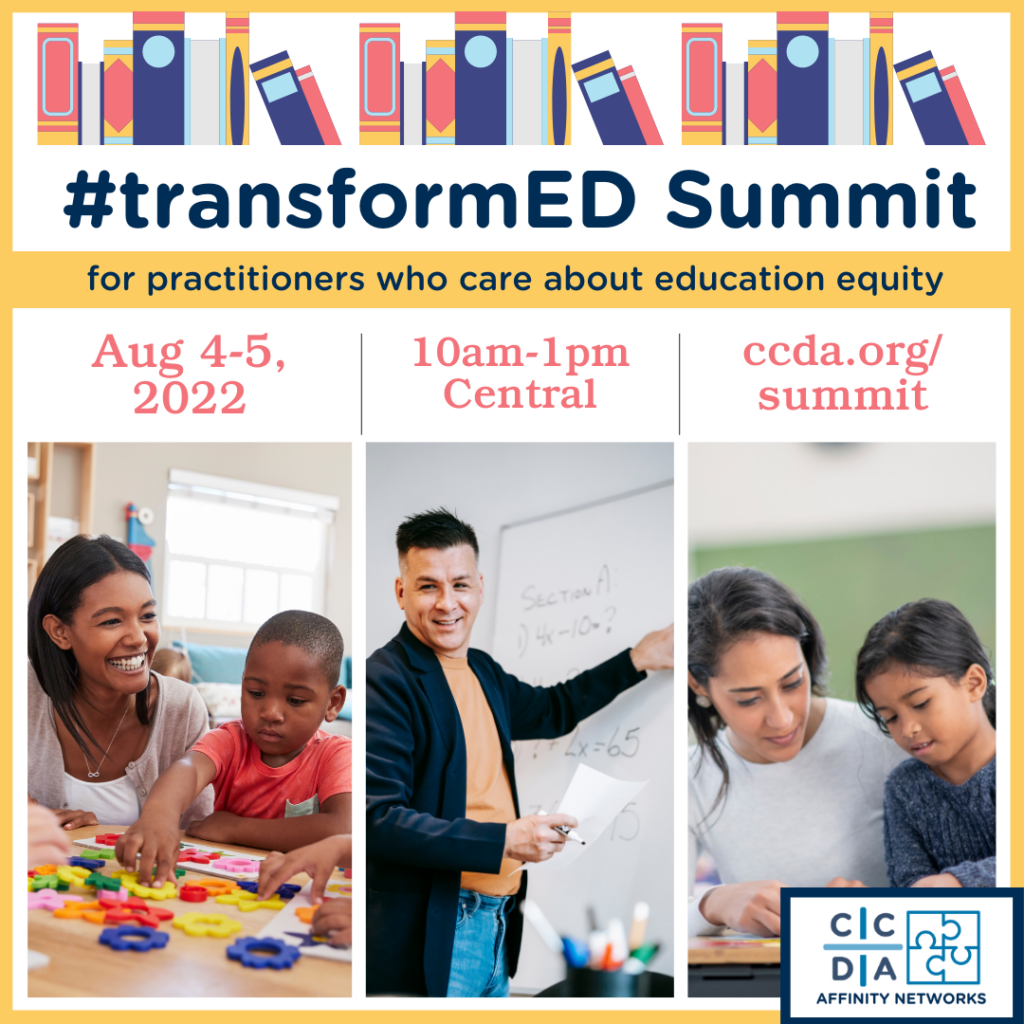 August 4-5, 2022
Join us for our first CCDA #transformED Summit, where we will inspire, equip and network with other CCDA practitioners who care about education equity. If you are an educator, church and/or community member who cares about education equity as part of God's call to justice, this summit is for you! We will highlight wellbeing for the practitioner and their education environment, and offer practical development tools and resources for educators working toward equity in their community. In addition, you will get the opportunity to meet other like-minded educators, churches and community members who are pursuing education equity in their communities.
Join our Affinity Group!
transformED Friends is an informal band of CCDA members and partners from cities across the United States who share a common passion for education equity, and who seek company, wisdom and practical assistance in local engagement and collective, national response. We have a Google group where we share prayer requests, network, update each other on local education equity initiatives/issues, etc.
CCDA Education Equity Church Partnership Guide
Together we want to support the (w)holistic education of each student and as an association, we want to better equip and strengthen each person who joins this collective effort of bringing about community transformation. This partnership guide is just one step to help achieve this goal. In this guide, we have used our association's 8 principles of Christian Community Development ministry to structure our learning, applying each principle through the lens of education equity.
As an accompaniment to the guide, you will find videos from the authors sharing their stories for each of our 8 principles below. Click the links below to access the guide, videos & images for you to post on social media using #transformED. We know that this work is important. We want to do this together. We invite you to join us.
Resources from our practitioners
Check out the resources on the right from our CCDA practitioners who are helping build out our education equity platform.
Follow #transformED on social media & share!