Kansas City Here We Come!
CCDA leaders from Kansas City have been planning for the 2021 Conference since the fall of 2018. They have invested for the Conference around building bridges, tearing down barriers and fostering collaboration. The hope for all of us is for the Church in Kansas City and beyond to unite around the Gospel and work towards the restoration of our communities.
The annual National Conference is the capstone of CCDA's ministry, designed to provide training and networking opportunities so ministers, leaders, practitioners, and volunteers can more effectively proclaim and live out Christ's Kingdom. It also provides practitioners living in under-resourced communities an opportunity to rest and refuel with like-minded individuals seeking a new path forward and Biblical justice.
You are crucial to the success of the 2021 National Conference! It is only because of sponsors like you that we can bring inspiration through our plenary speakers, instruction through our workshops, and connection through our affinity and networking sessions.
Become a 2021 CCDA National Conference Sponsor, Exhibitor, or Advertiser
Sponsors, Exhibitors, and Advertisers are crucial to the success of our 2021 CCDA National Conference in Kansas City. Your investment in this year's conference helps support plenary sessions, instructive workshops, and provide refocus and refreshment for the seasoned leaders of our communities during this difficult time.
Your support provides the opportunity to connect with peers through affinity and networking sessions while highlighting your organization, ministry, business, product, or school. With your help, this CCDA conference will inspire the next generation to join the movement of Christian Community Development.
Click to view CCDA Sponsor & Advertiser opportunities. Click to download pdf. Click for Exhibitor Application. Click for Advertiser Application.
---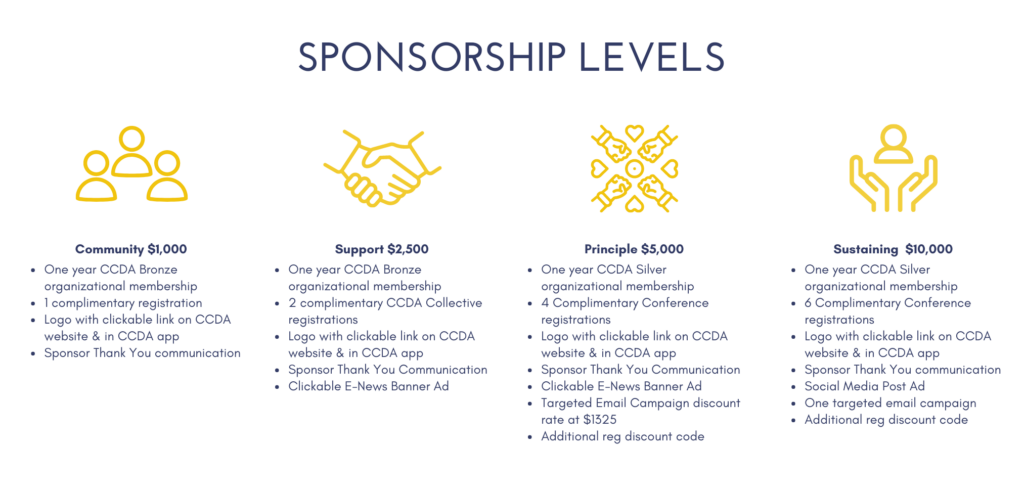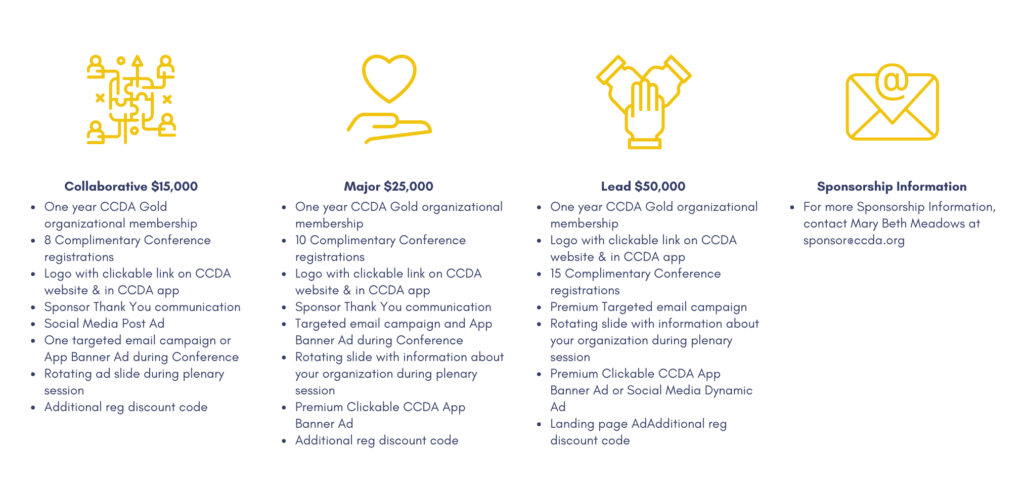 ---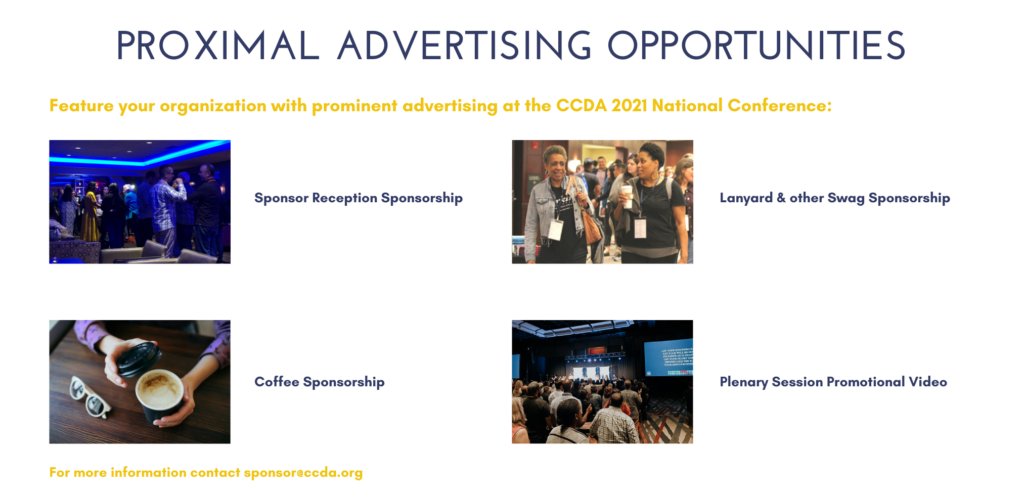 ---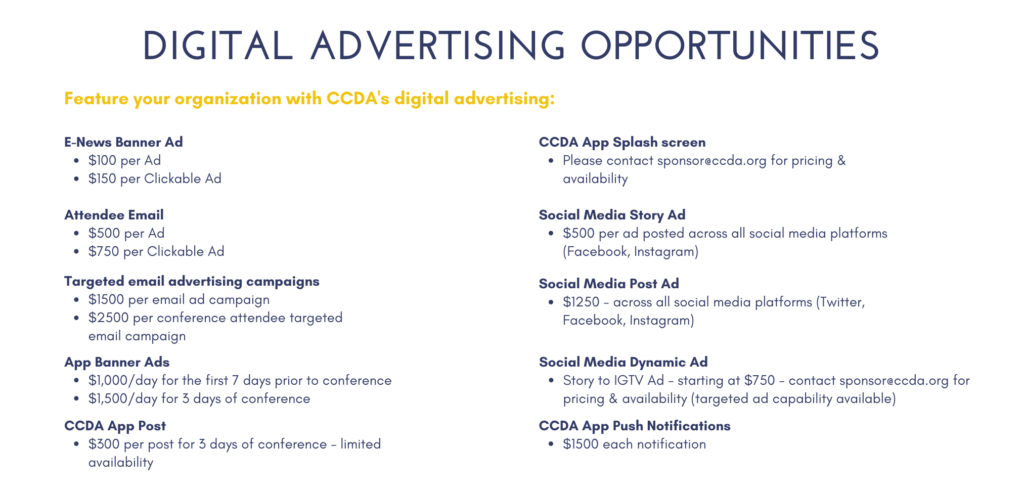 ---