Invest and Engage!
Your investment and engagement in CCDA's 2022 National Conference helps CCD practitioners access the resources, education and tools they need to persist in ministry! As a sponsor, exhibitor, or advertiser you will have the opportunity to directly engage with community leaders and change agents from around the nation.
CCDA's annual National Conference is our capstone event, designed to provide training and networking opportunities so ministers, congregations, leaders, practitioners, and volunteers can more effectively respond to Christ's Kingdom call for wholistically restored communities. This gathering provides practitioners living in under-resourced communities an opportunity to refuel with like-minded individuals seeking Biblical justice and a new path forward.
Become a 2022 CCDA National Conference Sponsor, Exhibitor, or Advertiser
Sponsors, Exhibitors, and Advertisers are crucial to the success of CCDA's 2022 National Conference in Charlotte, NC, happening November 2 – 5. Your contribution to this year's conference is an investment in community leaders and organizers. Because of your support, these leaders will have access to:
Inspirational plenary sessions.
Instructive workshops.
Collaborative networking sessions.
Opportunities for refocus and refreshment.
Your support affords leaders the chance to grow as CCD practitioners while also highlighting the benefit of connecting with your organization, ministry, business, product, or school. With your help, this CCDA conference will inspire, connect and equip CCD leaders from around the nation.
Click to view CCDA Sponsor, Exhibitor, & Advertiser opportunities.
(Download Sponsor PDF / Complete Exhibitor Application / Complete Advertiser Application)
---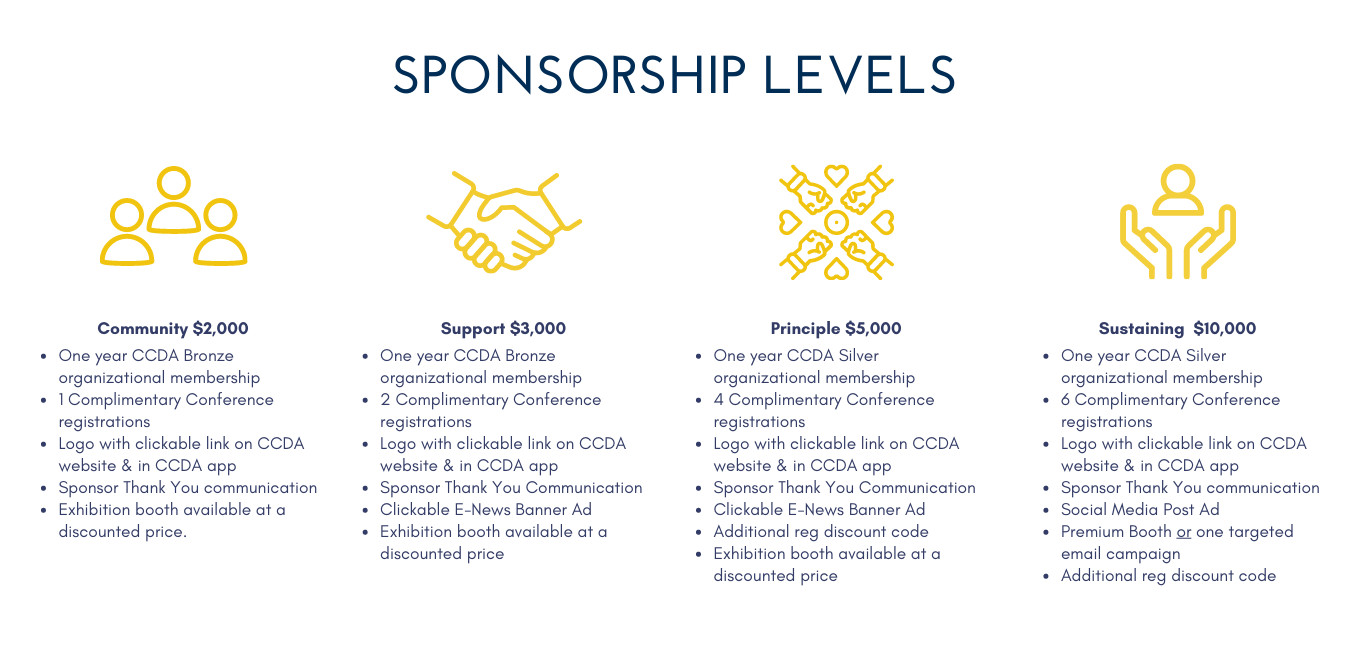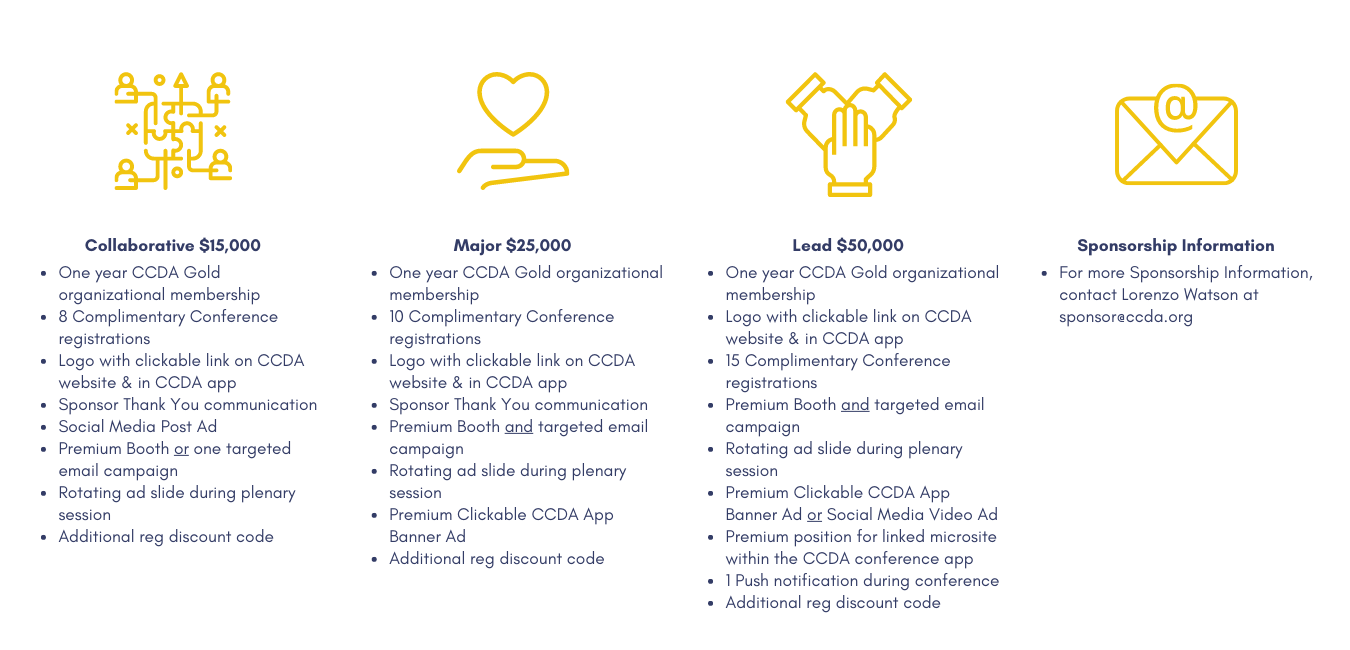 ---
---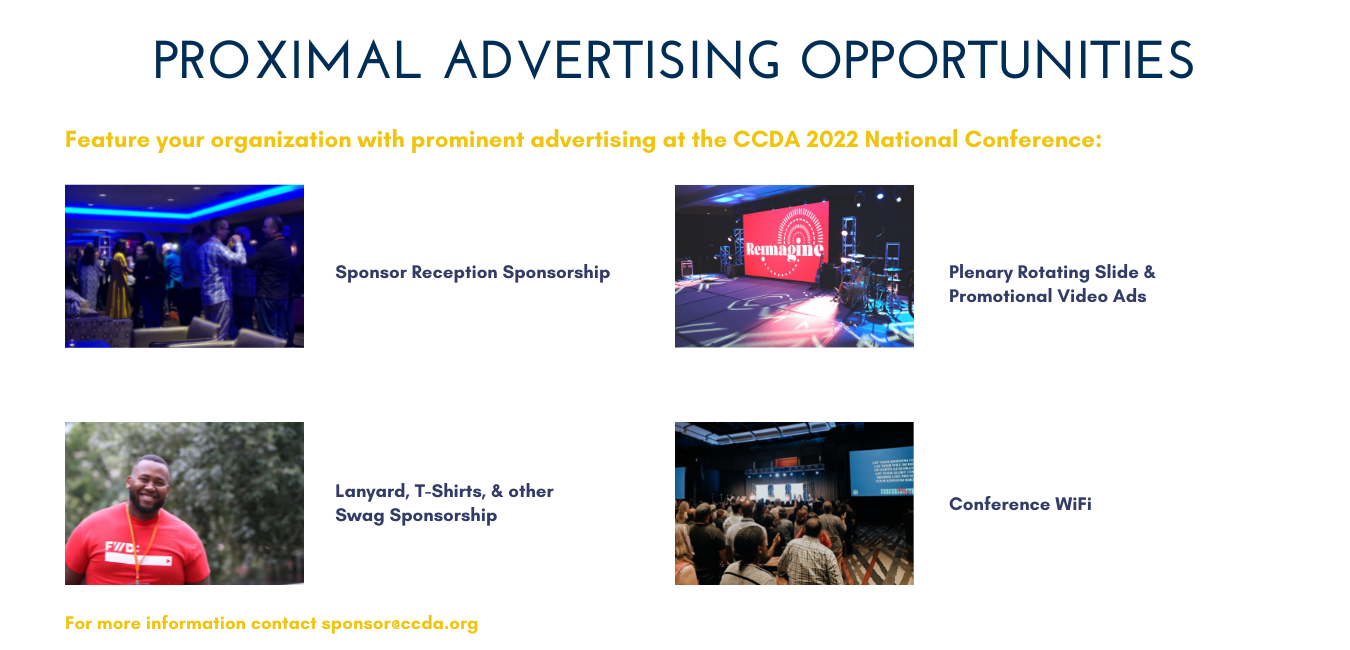 Complete Advertiser Application
---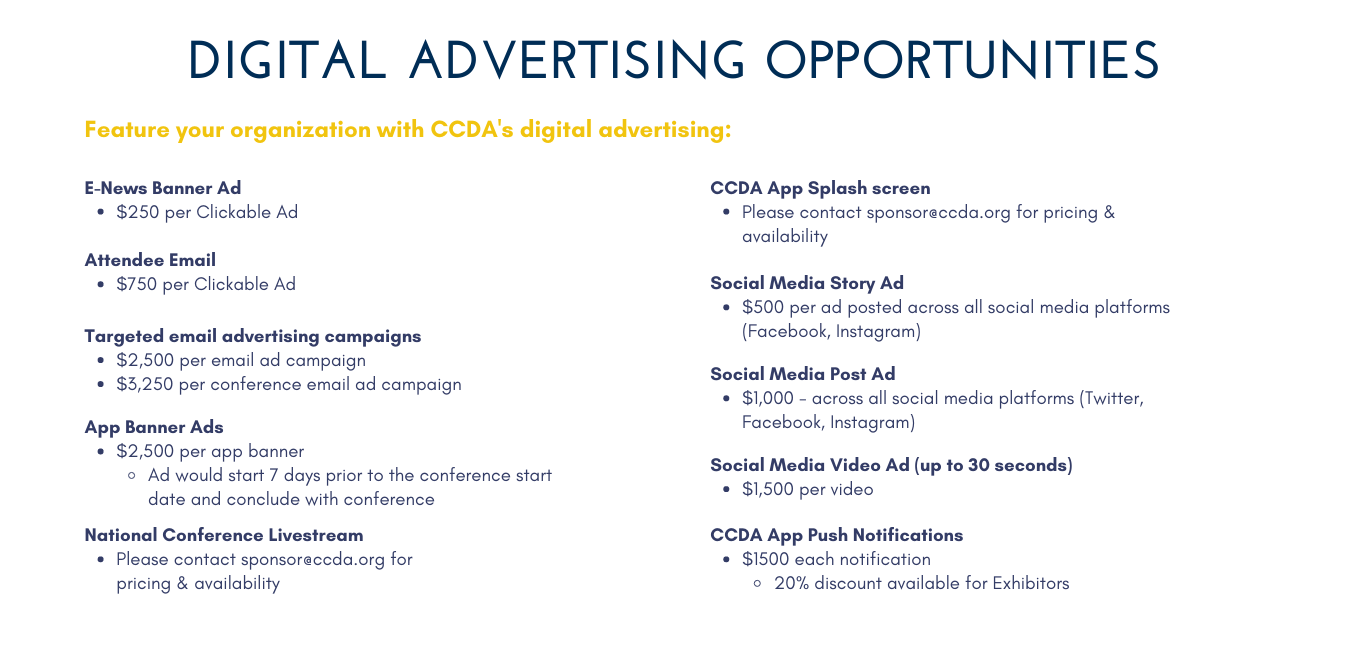 ---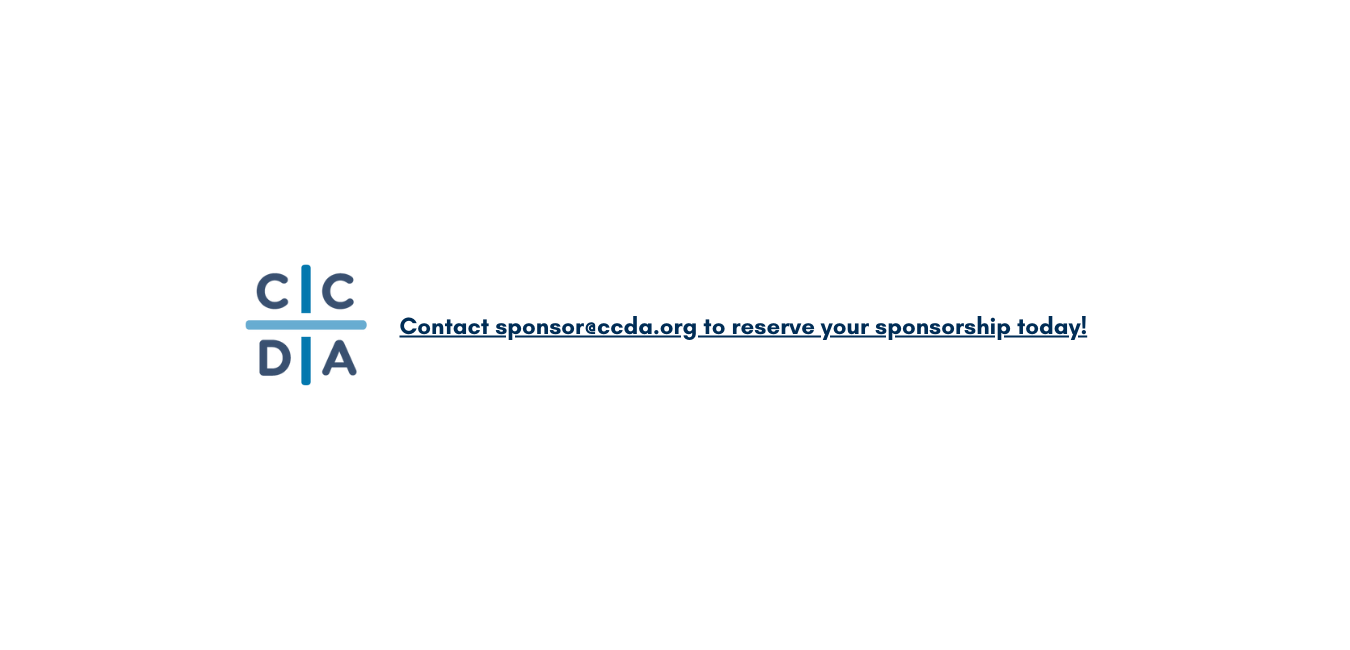 ---