Join us this week for engagement opportunities during our #LockedInSolidarity Campaign!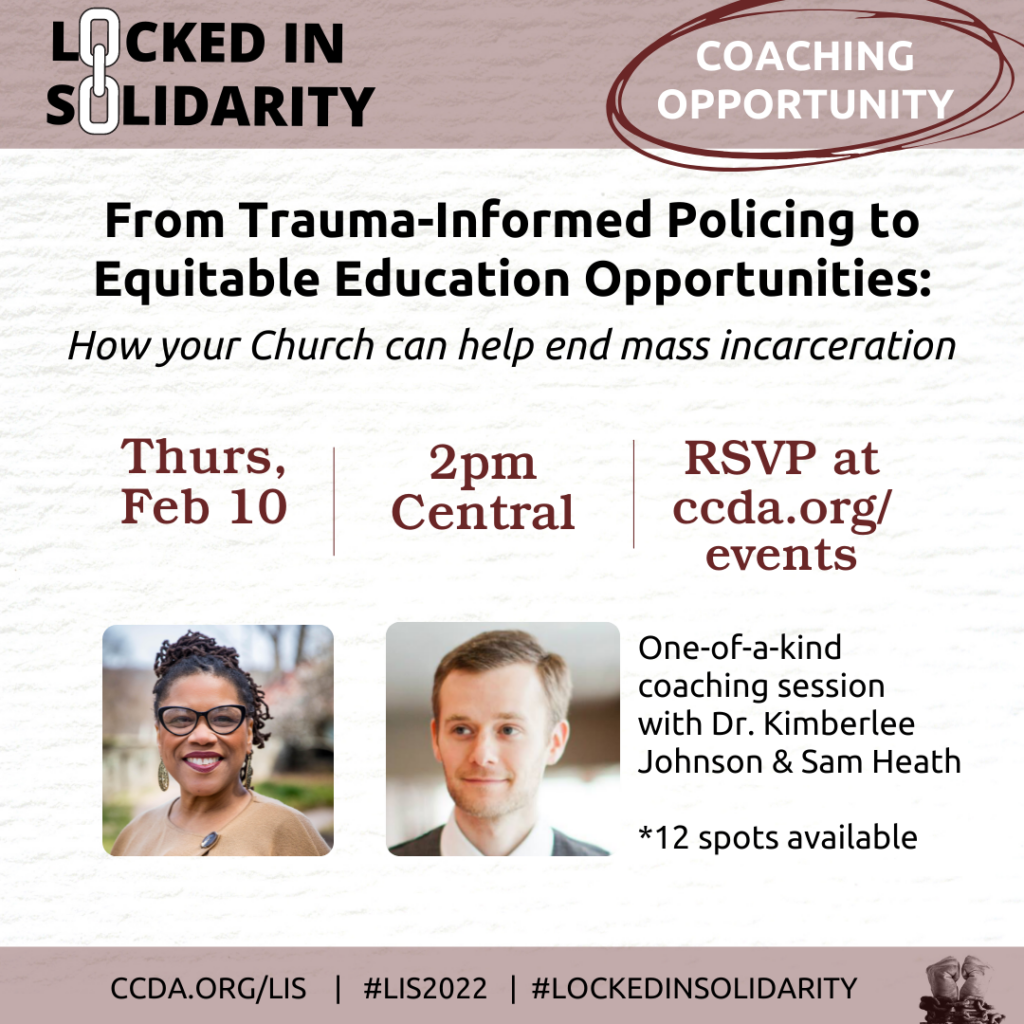 The Church can be intimately and practically involved in ending mass incarceration. Join Dr. Kimberlee Johnson & Sam Heath, as they share theological foundations and practical ways your church can engage this issue. There will also be time for contextualized questions and discussion. Only 12 spots available so sign up today for this one-of-a-kind coaching opportunity! We are so excited to bring 2 brilliant and powerful voices in the mass incarceration world together for this coaching event.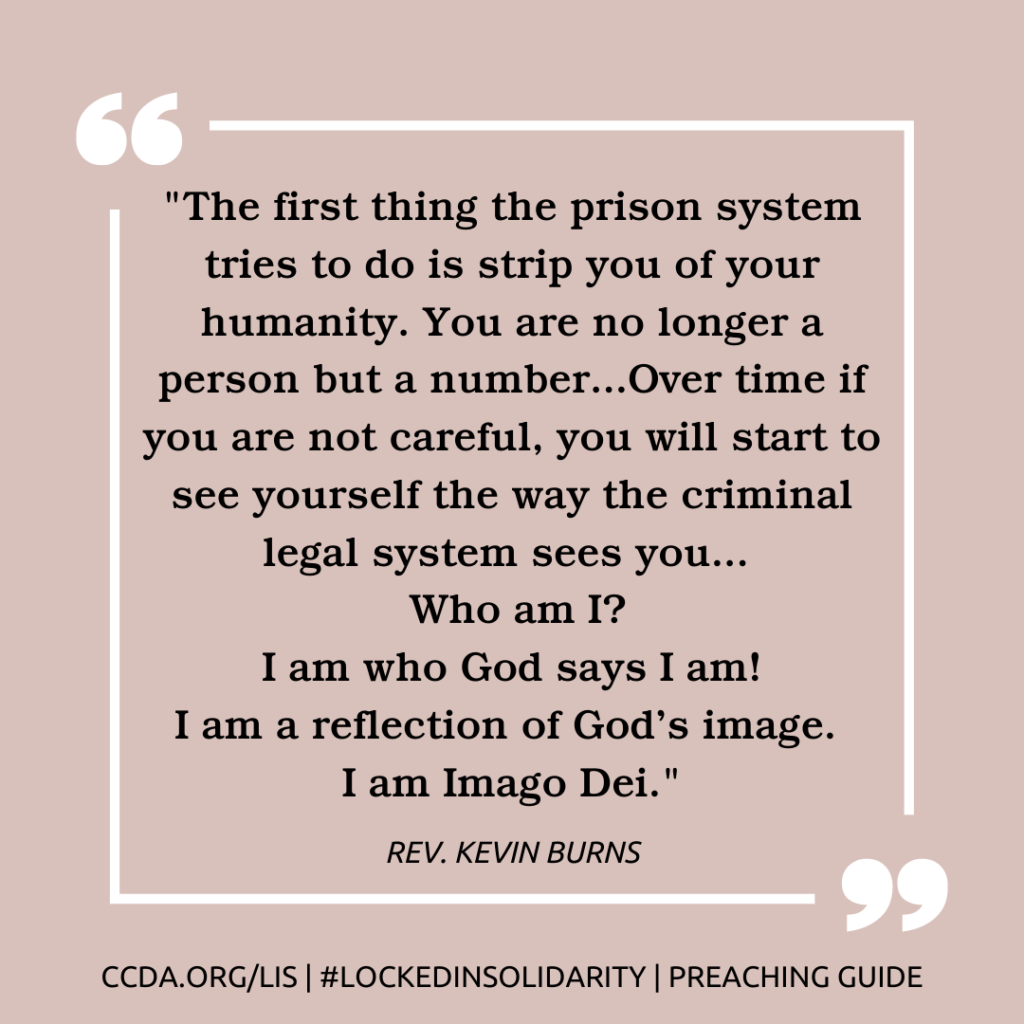 We kick off our Locked in Solidarity week with Rev. Dr. Kevin Riggs & Rev. Kevin Burns preaching guide for this year. It is convicting and recentering – reminding us to see the Imago Dei in the incarcerated. Consider reading it today as a personal devotional or in community with others.
Follow our campaign online to learn more ->

Our Vision:
Since 2014, we have been setting aside time the second week of February for Locked in Solidarity, as CCDA's National Awareness & Action Day on Mass Incarceration. Locked in Solidarity creates the space needed to listen to stories of people in our communities who are directly impacted, to learn about the greater impact of mass incarceration, to pray, and to engage public sector officials who have the power and position to impact change.

We invite you to join us by learning more and loving those affected by incarceration in your community. Then, we encourage you to courageously take a step to host awareness events and advocate for them in your spheres of influence.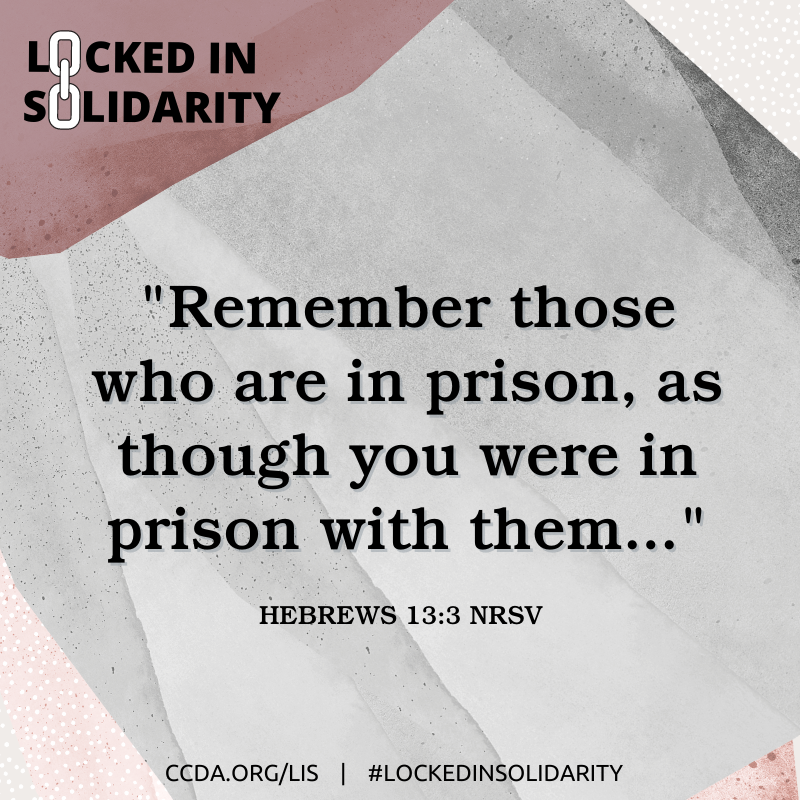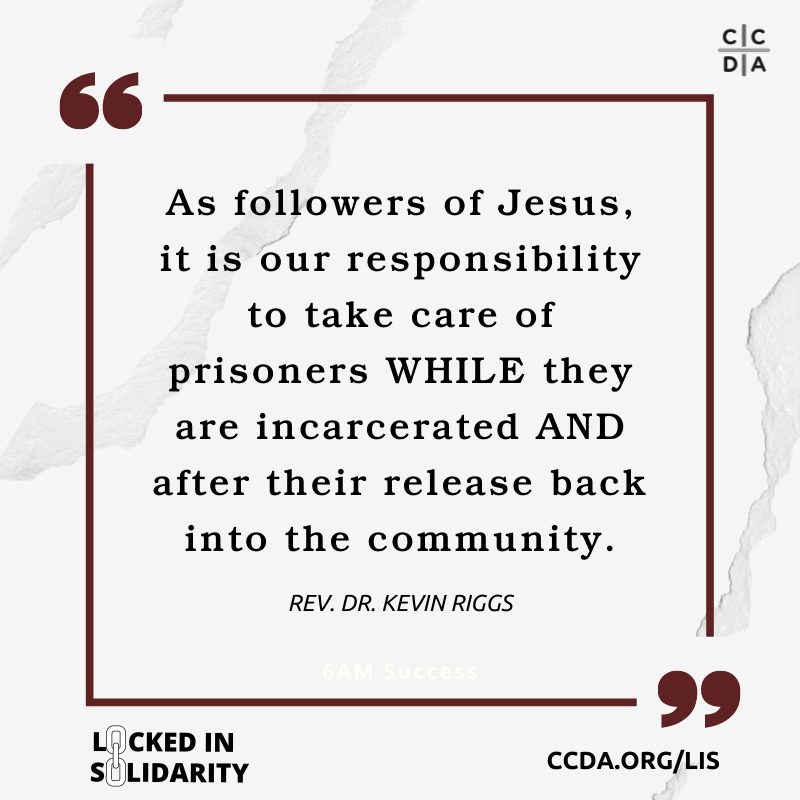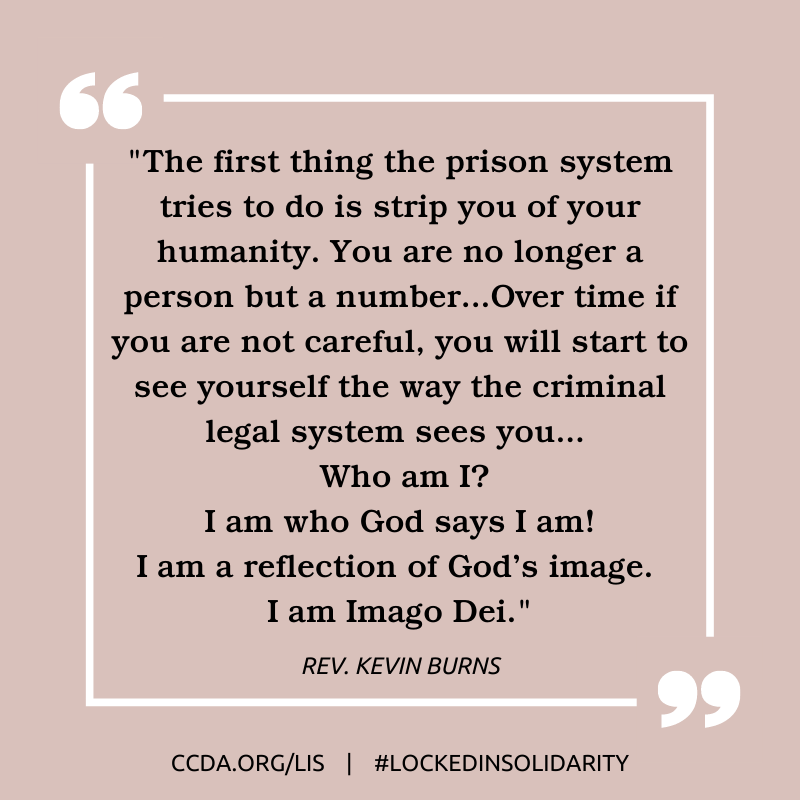 Get started today.
Reading through the LIS toolkit will give you a great basis for learning about mass incarceration and for equipping you to raise awareness in your community. Take time to peruse our resources and grow in your understanding. Then, you can do something as simple as a one-time screening of When They See Us, 13th, Just Mercy or Dominique Gilliard's video series on Rethinking Incarceration and have a discussion afterwards. Or you can do a full on week long series of events, including an open mic night, testimonies from those formerly incarcerated, preaching your Sunday sermon around justice, etc. More ideas are available in the toolkit and in the links below.
Quick Links