By Priscilla & Elizabeth Perkins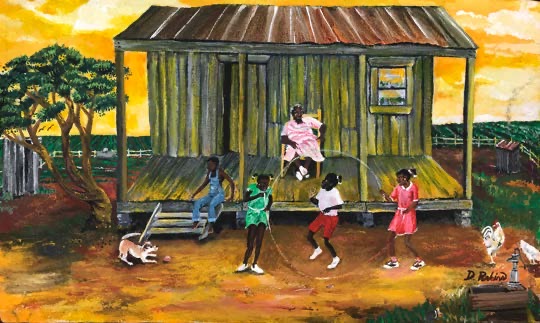 Devotional
Webster defines well-being as, "the state of being happy, healthy, or prosperous". I feel ill-equipped to speak on a subject that has not been a part of my lineage in America. Maw Babe Perkins was a 15-year-old Mississippi slave in 1865. She had 19 children. Maw Babe also raised my father, John, after his own mother died of starvation in the winter of 1931, when he was only 7 months old. Many of you know his story of plantation life, the murders of his sister and brother, of bitter racism, the brutal torture, and of his extraordinary fight for justice through the power of reconciliation and love.
I grew up learning about the brave soldiers who fought the good fight before me. Whose shoulders I now stand on; and the responsibility I bear for the next generation of justice leaders. When I think of how tired Harriet Tubman must have been on each of her 13 harrowing missions. When I think of how tired Martin Luther King, John Lewis and the brave men and women who marched 54-miles from Selma to Montgomery were. When I think of how exhausted my father must have been when he was ordered to mop up his own blood after a night of brutal beatings and torture by the Brandon County Sheriff. When I think of our dear Lord Jesus carrying the cross up to Calvary and dying on it so that we might have life — all I can say is I ain't no ways tired! My feet might be swollen, my back might be aching, but I don't feel no ways tired.
As people seeking God's shalom, we must not get complacent when our struggle for biblical reconciliation and justice is so great. Isaiah 40: 29-31 says, He gives power to the faint and strengthens the powerless. Even youths will faint and be weary, and the young will fall exhausted, but those who wait for the Lord shall renew their strength; they shall mount up with wings like eagles; they shall run and not be weary; they shall walk and not faint.
This passage is not only a beautiful promise, but it also demonstrates the strength of almighty God when we put our total trust in Him. When you have come to the end of yourself, that is when the power of the Holy Spirit is ignited in you. It's where our faith meets God's power. Power to run and not be weary—every day, regardless of our circumstances. Power to walk and not faint—constantly, with an ever-flowing stream of grace. You will know the peace, that passes all understanding, which Rosa Parks felt the day she took a seat on the Montgomery bus. When she came to the end of herself, the Holy Spirit began to move.
CCDA, my charge to you is to keep a 'goin. Our nation has a God-sized problem. We need a move from God right now! A move in our families, in our communities, in our churches, in our Nation, and in our world. We still have, as the old saying goes, "giants to slay and strongholds to loosen." Keep the faith. Our faith is of such great importance to God that He is willing to allow us to suffer in order to strengthen it. He never promised that our road would be easy, but He has promised us a safe arrival. Put your trust in Jesus. He didn't bring us this far to leave us. He's ready to make a move in your life if you will let Him.
Breath Prayers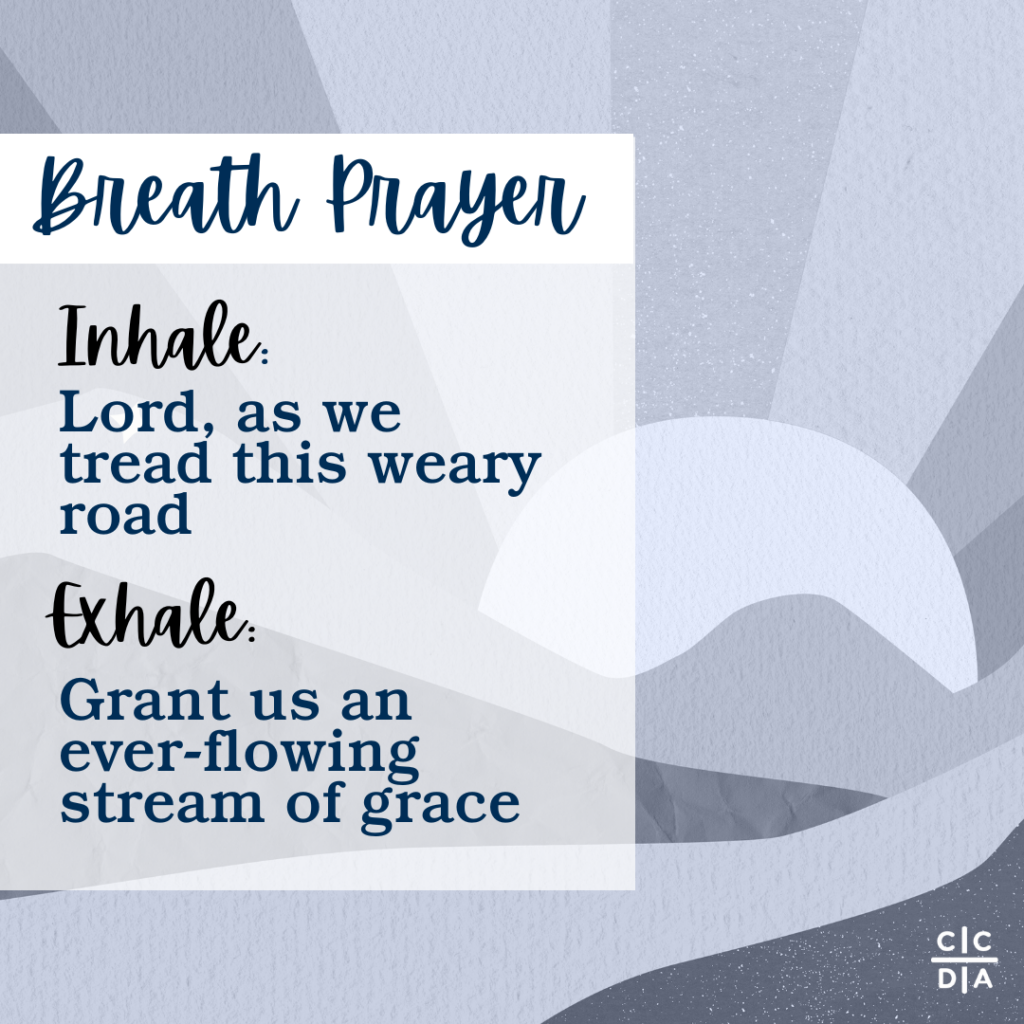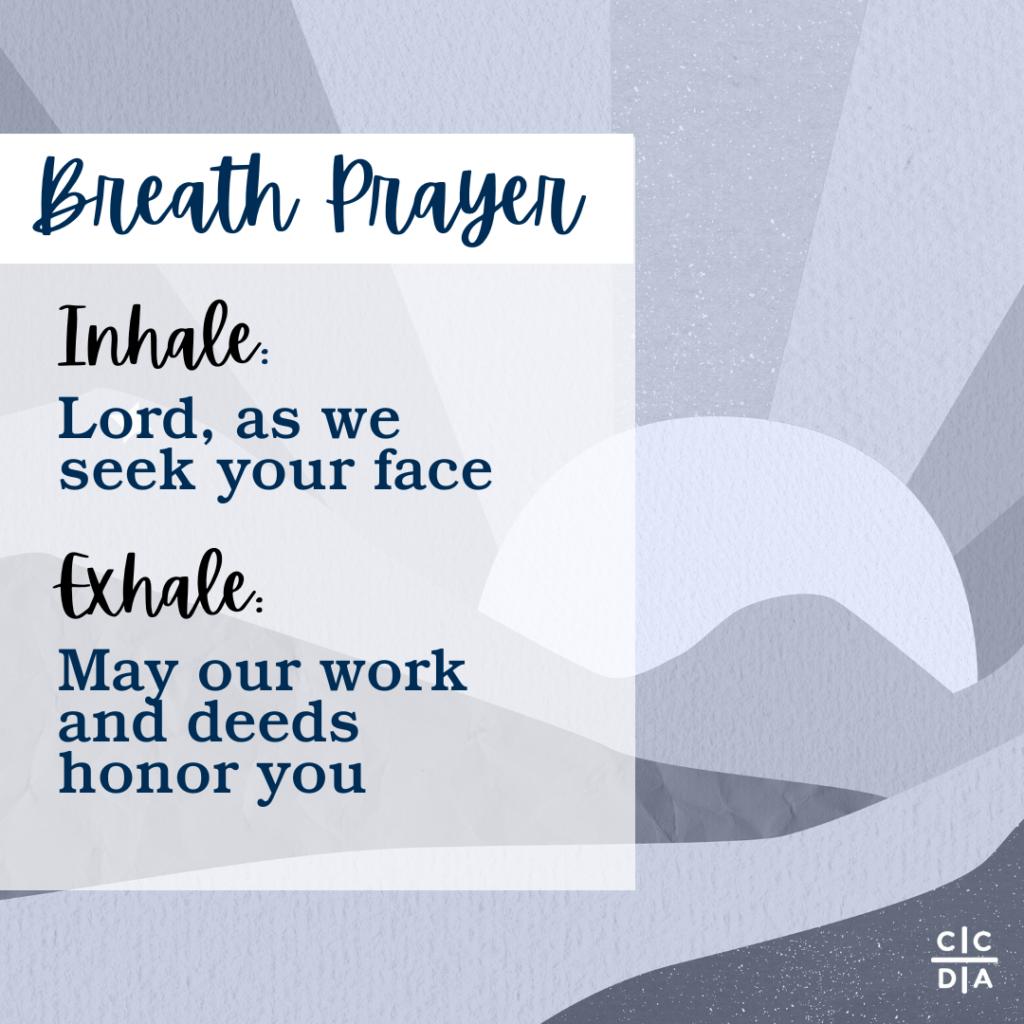 About Priscilla Perkins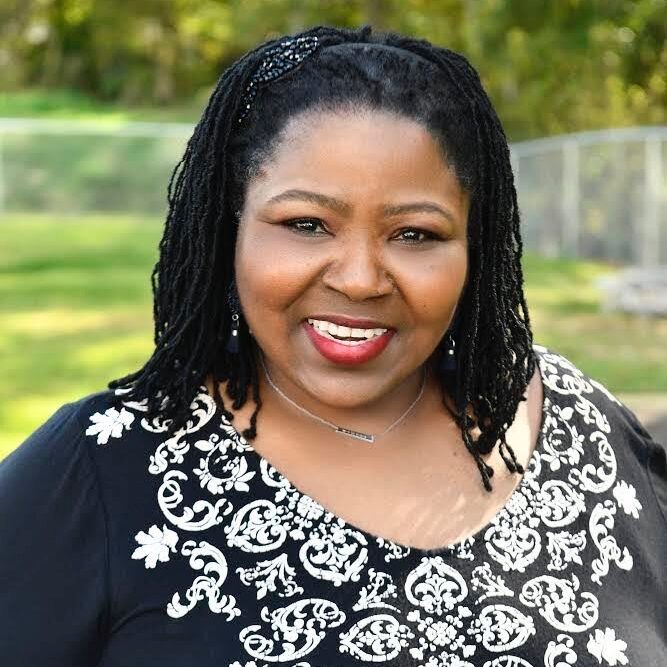 Priscilla is co-President of the John & Vera Mae Perkins Foundation where she heads fundraising and development. She manages Dr. John M. Perkins and has traveled with him extensively, gaining first-hand knowledge of Christian Community Development work around the world, racial reconciliation, and justice, while keeping her hand on the pulse of American inner cities. She also manages John and Vera Mae Perkins intellectual properties, branding, and literary works. She coordinates the ten (10) Perkins Legacy Schools.
Prior to her work with the Foundation, Priscilla founded Harambee Preparatory School and served as its first Headmistress in 1994. Priscilla specialized in the social foundations of education and cognitive development of children. She also has 12 years of paralegal experience in family law. Priscilla has served on the boards of Azusa Pacific University's School of Theology, Occidental College's School of Education, and currently serves on The John & Vera Mae Perkins Foundation board of directors.
About Elizabeth Perkins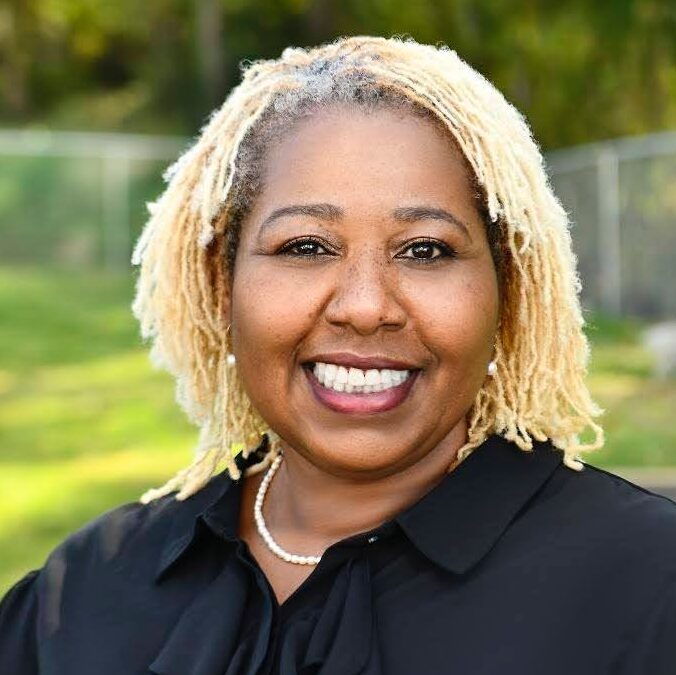 Elizabeth Perkins is Co-President of the John and Vera Mae Perkins Foundation. She has worked extensively in the realm of youth ministries, housing and Christian community development. She currently serves on Jackson State University's Advisory Board and is a former board member of the Navigators.
As the eighth child of John & Vera Mae Perkins, Elizabeth grew up in a family who served the community of which they lived. Her family has ministered among the poor for over 60 years. In 1960, Drs. John M. and Vera Mae Perkins moved to Mendenhall, Mississippi with their five children, to begin the Mendenhall Ministries to help the poor in rural Mississippi. Seeking to show God's love in action, their vision grew into a ministry known for providing progressive local leadership within the community to address poor housing, segregated education, lack of employment opportunities, and lack of capital. As their ministry grew, their family also grew with the addition of Wayne, Priscilla, and Elizabeth. The Perkins children led the way in desegregating the local public school, carrying the tremendous burden of ridicule, rejection, and hate on their young shoulders.
In 1972, the Perkins family moved to Jackson where they founded Voice of Calvary Ministries. Elizabeth served as Youth director from 1997-1999. In 1982, John and Vera Mae and their younger children moved to Northwest Pasadena, which had the highest daytime crime rate in California. They established the Harambee Christian Family Center which serves children and families in a 12-block target area. In 1996, the Perkins' moved back to Jackson, Mississippi. For 20 years, Elizabeth has been dedicated to helping the West Jackson community reflect the Kingdom of God. She created Zechariah 8 housing ministry, T.A.L.K.S. public-school mentoring program, I CARE community Mentoring, the S.T.E.A.M. After School program, and Girls & Boys Club character programs. She has taught Good News Club for over 20 years.