Setting Your Intention
Lent is a special time. As Christians, it's a special time to engage The Living God through intentional times of prayer, fasting, contemplation, meditation, worship and other disciplines that foster intimacy with Christ.
Lent provides an opportunity to intentionally fast (give up, abstain) from something that is natural, necessary, and normal for you, so that you may engage prayer, meditation, reflection, contemplation and worship of the Living God. Greater practice of such spiritual disciplines can enrich your relationship with Christ as you seek to love and serve God and your neighbor.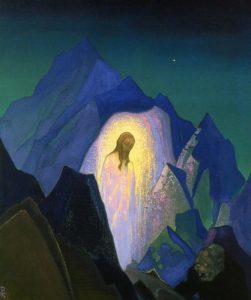 Lent this year is observed from Ash Wednesday through Holy Thursday (Feb. 26 – Apr. 9, excluding Sundays) and commemorates when Jesus was led by the Holy Spirit into the wilderness to be tested for 40 days and 40 nights by the devil before the start of his earthly ministry [Matthew 4:1-11, Mark 1:11-13, Luke 4:1-14].
We invite you, over the next six weeks, to go deeper in your relationship with Christ. As you seek to gain greater understanding of the move of God in your life, we pray you will be enriched by the weekly devotionals provided to facilitate your journey. Like Jesus saw, there will be times of testing.
Scroll to the bottom right of this page to join our mailing list and get next week's devotional sent straight to your inbox.
Remember:
"No testing has overtaken you that is not common to everyone. God is faithful, and he will not let you be tested beyond your strength, but with the testing he will also provide the way out so that you may be able to endure it"

1 Corinthians 10:13 NRSV
As you engage the journey, be assured The Lord is with you.

---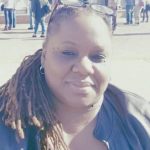 Rev. Althea C. Taylor, an ordained Elder in the Church of the Nazarene, serves as the Executive Pastor for Bronx Bethany Church of the Nazarene and former Interim Co-lead pastor 2018-2019. Rev. Taylor also serves with several national Christian organizations that seek to enhance the welfare of others and advocate for just practices. A former board member of Christian Community Development Association, CCDA, and a founding member of The Immigration Alliance, she works with others to equip community organizations in building capacity for transforming their communities and serving churches to equip them with providing trusted and affordable legal services for immigrants seeking to assimilate into the United States.