Lord Lead Me in the Way of Repentance
As we focus on repentance, we remember that in Matthew 4:1-11 Jesus was led by the Holy Spirit into the wilderness. There he spent 40 days and 40 nights and was tested by the devil.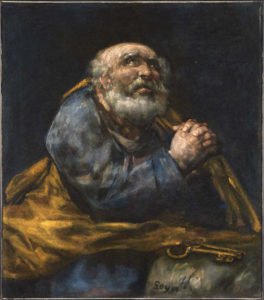 I find it interesting that the Holy Spirit is the person leading Jesus. Somehow, it brings me a sense of comfort and assurance that where the Spirit leads, it is trustworthy to follow. The song writer says, "where he leads me I will follow, where he leads me I will follow, where he leads me I will follow, I'll go with him, with him all the way" (writer: Ernest W. Blandy). 
This week I want to focus on being led by the Holy Spirit. More specifically, I want to reflect on being led by the Spirit into a time of repentance. As we spend intentional time with the Lord during these days of Lent, repentance is a good place to begin our journey into deeper intimacy with God. Psalms 51:1-12 states:
We are told in Scripture the Lord is willing to forgive us (Ephesians 1:7). However, we must be willing to repent (Acts 3:19). In the passage above, the Psalmist understands deeply that sin has caused there to be a disconnect in having a right and meaningful relationship with the Living God (verses 3-4). For forgiveness to be effective in building a strong enduring relationship with the Lord, there must also be repentance; a willingness to turn away from that which causes your relationship with the Lord to be ineffective (verses 10-12).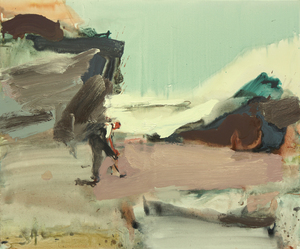 Repentance is the steps we take to walk in obedience with the Lord. It is the turning away from sinful thoughts and actions. When we ask the Holy Spirit to help us "create in me a clean heart and renew a steadfast spirit within me", we are asking for help to walk in obedience. We acknowledge our dependence on the Lord to sustain us, to help us to be obedient, and to help us to stop engaging in thoughts and actions that derail a mature relationship with Jesus. 
As you spend time with the Lord in this Lenten season, allow the Holy Spirit to lead you to seek more than forgiveness for the things that keep your relationship with the Lord from maturing. I want to encourage you to pursue the way of repentance and discover an intimacy with the Lord that will sustain you, not only in your relationship with God but also in your relationship with others. For it is through the love of Christ that we learn to love and serve others well.  Remember, where the Holy Spirit leads us, the Spirit will sustain us. 
Missed last week's Lenten devotional? Read it here.
Questions to ponder:
Is the Holy Spirit leading you daily? Or are you resisting being led by the Holy Spirit?
Have you moved beyond asking for forgiveness to walking in repentance?
I invite you to make Psalms 51:1-12 a personal prayer for your Lenten journey. 
---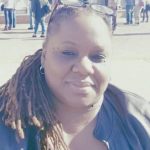 Rev. Althea C. Taylor, an ordained Elder in the Church of the Nazarene, serves as the Executive Pastor for Bronx Bethany Church of the Nazarene and former Interim Co-lead pastor 2018-2019. Rev. Taylor also serves with several national Christian organizations that seek to enhance the welfare of others and advocate for just practices. A former board member of Christian Community Development Association, CCDA, and a founding member of The Immigration Alliance, she works with others to equip community organizations in building capacity for transforming their communities and serving churches to equip them with providing trusted and affordable legal services for immigrants seeking to assimilate into the United States.