By Angelica "Lica" Acosta Garnett
I was born and raised in Bogota, Colombia. At age 17, after graduating from high school, I moved to the United States with my parents and two sisters. I left all of the people I had ever known, my culture, my traditions, my language and my home to move to this new country, and it was brutal. We had no relational capital, no seat at any table and no doors to open or people to open them. I had grown up in a world of privilege, means and higher education, but in this new country we had nothing. We were nobodies. Our arrival day was our ground zero.
What was harder than the act of moving and adapting to this new normal was becoming a minority and having to accept a new identity label imposed on me. I was now "Hispanic," and I was now perceived as "other" and "lesser than." I constantly had to prove and explain myself, and this was and is exhausting.
I had the opportunity to go to college and graduate school and in my two decades here, I have worked as a government teacher, school caseworker and immigration law paralegal. As a paralegal, I focused on the immigrant community and especially on newly arrived individuals. I stepped down from my role as a paralegal to raise my three small children, but still felt connected to the community in my work as an interpreter and translator.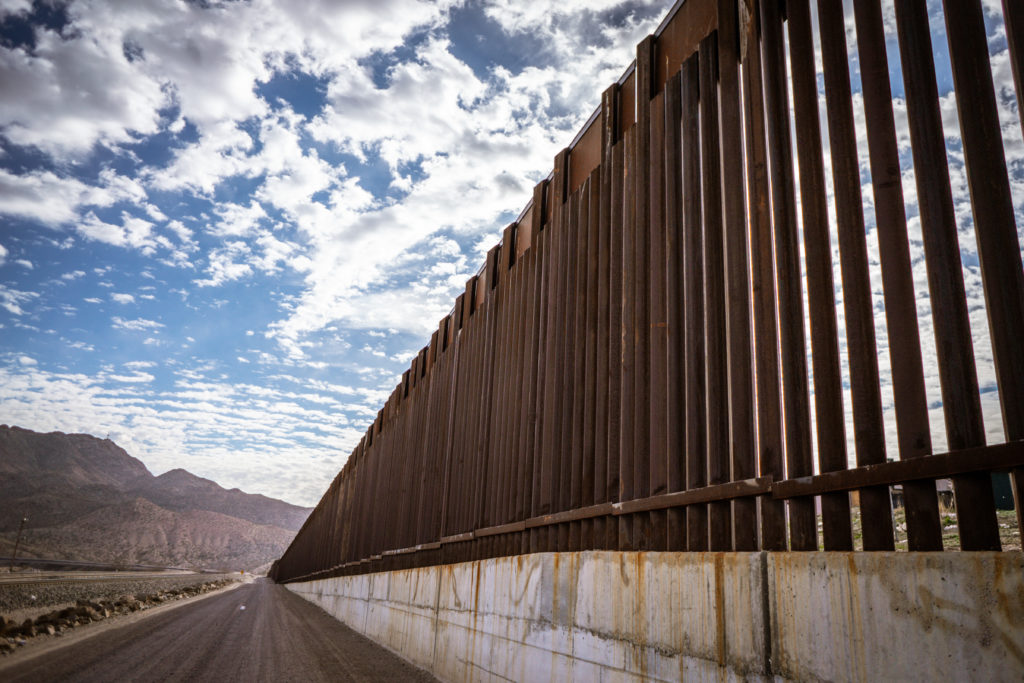 In 2019, when policy changes altered the asylum process and created devastating circumstances at the southern border, I felt an urge to travel to the border. I didn't fully understand why I was being called to go, and I didn't quite understand what I could do or offer as a stay at home mom. Still, I went. I went to Matamoros, Mexico and it was then that I met Naomi, and we made an instant connection. Naomi was a Honduran mom stuck in Mexico waiting for her asylum court hearing. She was a victim of the Migrant Protection Protocols.
Naomi had fled Honduras to protect her son. She had made it into the US and immigration officials deemed her story credible, so she was allowed to seek asylum. Yet, instead of being paroled into the US, she was put on a truck and taken to Mexico to wait for her court hearing. She had no money. No clothes. No instructions. She joined the 900+ people who lived in tents right outside the US border waiting. When I asked her what she wanted me to do, she told me I needed to tell her story. She wanted me to remind people that she was a person asking for help.
Meeting Naomi changed my life. I could not go home back to the way things were. As a response to her request, I dug into my teaching background and created "Living Room Conversations," a workshop about the asylum process, the conditions at the border, and the policies that created them. At first, I spoke in my living room and in other people's living rooms. Then, I was invited to speak at churches all across the city and the county culminating with the Women's March. Wherever I was invited, I went and I shared. I felt personally invested and called to amplify Naomi's voice.
Then, COVID happened and the border closed under Title 42. Asylum seekers were not allowed in the country at all, so churches and local people were no longer interested in the stories happening at the border. It seemed like my opportunity to engage was done. Yet, in the fall of 2021, I felt God nudging me again to return to the border and come alongside people stuck in the shelters waiting for the border to re-open.
Through prayer and seeking advice from trusted friends in El Paso, the revelation became clear. I was being invited to create space for asylum seekers, stuck in shelters in Mexico, to share their story of departure from home; to write it, and to translate it for them, so they could use it to 'speak' for them in court, in a lawyer's office or wherever they needed to speak. In my life as a paralegal, I had learned early on about the connection between storytelling and the immigration process. A coherent and cohesive story was crucial for a successful case. With the support of my friends and CCDA member, Abara, I was able to interview the first set of participants back in March of 2022, and this month, we are officially launching the Asylum Narratives Translation Project. This initiative will allow migrants to share their stories in a completely voluntary fashion and at the end of their experience; they will receive a copy of their story in Spanish and English.
I still wonder how a stay at home mom living in Charlotte, North Carolina, 1600 miles away from the US/Mexico Border was God's pick for this work of immigration advocacy. I have learned in these three years of doing border work remotely that advocacy is more than geography. Immigration advocacy is a mixture of our gifts and experiences, our desire to lend our social capital to those who have none, and our understanding that we play a role in the wellbeing of our vulnerable new arrivals. Also, I now fully understand the power that comes with citizenship and not just for one person but also for an entire community. With citizenship comes power, and as such, citizens play a role in ensuring the wellbeing of those not covered by privilege of citizenship. As American citizens, we can leverage our power to aid those who are arriving at our schools, churches and neighborhoods.