I've been thinking a lot about the first Advent and the early years of Jesus' childhood. I wonder what Mary was thinking as she brought her son into the world, so far from home. Instead of nesting she had to flee to Bethlehem. So much for planning a cozy home birth. And yet, she held onto hope and made the most of what she had. Seeing as the news of her pregnancy came from an angel, Mary might have expected something out of the ordinary for her child! Luke recorded the account of that first Advent in his 2nd chapter: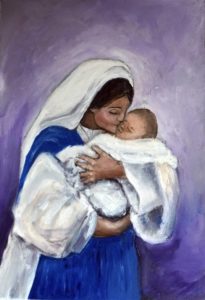 15 When the angels had returned to heaven, the shepherds said to each other, "Let's go to Bethlehem! Let's see this thing that has happened, which the Lord has told us about." 16 They hurried to the village and found Mary and Joseph. And there was the baby, lying in the manger. 17 After seeing him, the shepherds told everyone what had happened and what the angel had said to them about this child. 18 All who heard the shepherds' story were astonished, 19 but Mary kept all these things in her heart and thought about them often. 20 The shepherds went back to their flocks, glorifying and praising God for all they had heard and seen. It was just as the angel had told them.
Luke reported that all who heard the story were astonished – but Mary kept all of these things in her heart and thought about them often. She wasn't surprised or astonished. This was her child. She knew. And she held his presence, this wonder of the Christ child, close to her heart.
Before long, Mary heard that her child's life was in danger so she packed everything up again and fled to Egypt to seek asylum. Whatever it took to keep her family safe. Here, Mary, Joseph and their family leaned on the kindness of strangers to survive as they waited for the danger to pass. I can't imagine being so far from home, depending on others, not sure who to trust, not knowing if my child will be taken from me.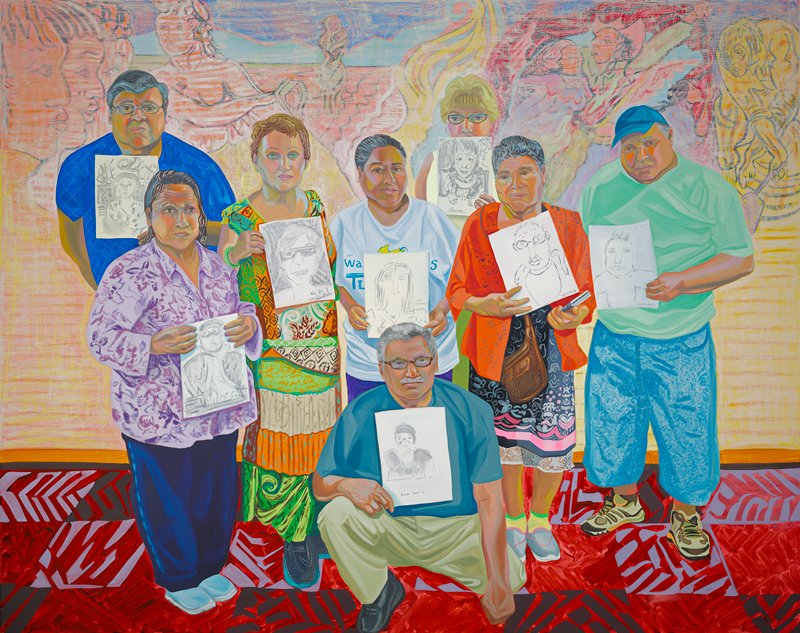 This year I feel especially connected to this part of their story because of a recent trip I took to El Paso and Juarez to learn more about immigration. I had so much to learn. I heard first-hand of the journey of those seeking asylum. I looked into the eyes of our neighbors, saw the pain mixed with the hope for something different for their lives.
Over the past six months I've continued to connect with families seeking asylum and I'm moved by the things a momma will do to protect her children, even taking a dangerous trek across foreign lands so that they can have a different life, so they can be safe. Moms do whatever it takes. And in the midst of the hardships and uncertainties, they are still mommas, like me, like Mary. They give birth, marvel at the wonder of their children, hold dearly to moments spent with them. These mommas are trying to keep life as stable and normal as possible in the midst of seeking refuge for their families, even with so many obstacles, including unjust systems, against them.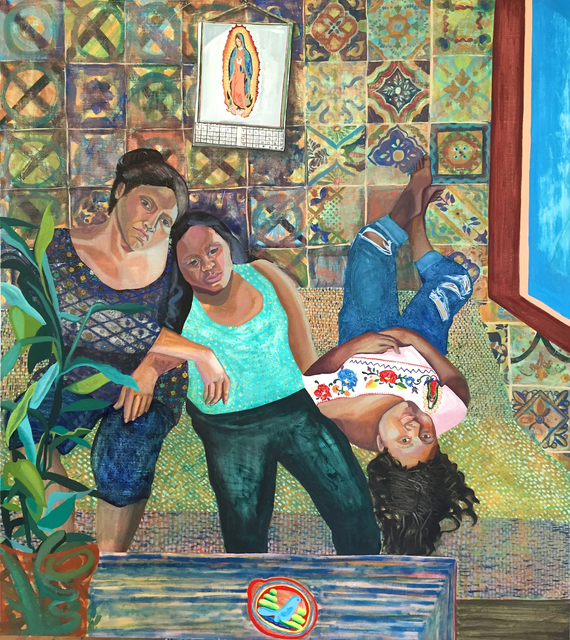 It's hard, this waiting, this in-between season on earth. Now, but not yet. His kingdom here, and yet people are fleeing their countries to find safety only to be denied sanctuary. His kingdom here, and yet there's hunger, and hatred and injustice all around us.
So, I'm challenged to lean into this season of reflection on the birth of the Christ child. Remembering, hoping and asking Him to work in and through us, to bring His kingdom here, for all people. Like Mary, take the time to hold the precious moments close to our hearts, find glimpses of Him in the midst of the chaos. And continue to hold onto the hope of what is yet to come.
---
Lori Haskell is from Knoxville, TN where she is the Director of Programs for The Restoration House. She's also a lead trainer for the Chalmers Center's Faith and Finances program, a facilitator for Think Tank's Cost Of Poverty Experience and the volleyball coach for Vine Middle Magnet School. Lori and her husband of 30 years, Jonathan, have 3 grown children, Justin, 27, Ethan 24 and Kayla 22. As a family, they previously lived cross-culturally in Hungary for 10 years and are now part of the launch team for The Underground Collective in Knoxville, TN. Lori has been a part of CCDA since 2011, is a member of the Steering Committee for the Local Knoxville CCDA Network and a member of Cohort 8.