Welcome to #ccdaAdvent.
In the midst of darkness, oppression, and marginalization, Christ entered the scene of the first Advent and paved the way for our communal wellbeing. This Advent season, we invite you to consider what wellbeing meant for the community of first Advent. What lessons may we draw from their context? Join the CCDA community over the next 4 weeks as we identify and learn what holistic wellbeing looks like from an exposition of Isaiah 40:29-31.
Each devotional will include a reflection, breath prayer, art, and worship. We pray that the reflections and prayers within these Advent devotionals bring renewed inspiration, anticipation, and hope in the Kingdom of God that has come and is to come. Amen.
Find last week's devotional here.

Devotional by: Alma Lizette Cárdenas-Rodríguez, CCDA Writing Team
*This article includes contemporary Nativity icons coming out of western Ukraine and Poland. Please take time to meditate & pray for the people of Ukraine & Poland, especially during this time of disorientation.
A few weeks ago during a live podcast event hosted by The Kinship Collective, I experienced a full circle moment. I was able to point the last 3 years of my life to an experience I had in 2019. That year, to celebrate our wedding anniversary, my husband Sergio and I decided to take a trip to Valle de Guadalupe, Mexico to discuss some changes and decisions that we would make later that year. The Valle is home to vineyards, yummy food, and of course, wine. It was our first time visiting a wine country region, and the journey from Los Angeles to the Valle de Guadalupe was one of the scariest to say the least. As we approached the Valle close to midnight, we realized that a phone map was not going to lead us to our destination. We were met with nameless dirt roads, and unpaved ways that almost led us down a cliff! The Airbnb's directions included turns at the sight of structures and trees we could not clearly see at night. There was not a soul in sight which made it frustrating. Sergio did not freeze at the sense of uncertainty like I did, gratefully. After circling around for some time, he was able to discern from the directions where our Airbnb was. Without knowing, we would also be met with a beginning of unearthing new questions, ideas, and dreams for ourselves and our family.
I mentioned our experience because In Isaiah 40, the people of Israel are experiencing something similar. Gustavo Gutierrez in We Drink from Our Own Wells describes the people of Israel's journey at this moment in time as a "wilderness where no pathways had been carved out in advance,…where we neither find nor leave any trail." In this chapter, God is encouraging Israel to prepare a way for God's arrival. One of the pieces of advice God gives to the people of Israel as they prepare a way is in verse 30, "but those who wait for the Lord shall renew their strength". But, how do you prepare a way for God through an unpaved or never traveled before road? How do you walk on a journey that's hard to even recognize as a way forward, because that's not where or how generations past had traveled before?
I'm wondering if these were the questions on Joseph's mind right before Jesus was born. The narrative in Matthew 1 tells us that he was having to navigate a reality outside of the norm. He was engaged to a woman that he had not been with and she was suddenly pregnant. He was a righteous and lawful man, and his mind went to what was probably a norm in a culture: to protect his own name and reputation. Why should he or Mary navigate a difficult road because of this circumstance? He planned to send Mary away secretly, until an angel appeared in his dreams to comfort him through his fears, directing him to take Mary as his wife and affirming the gift of salvation through Jesus in her womb. The angel let him know that indeed, he was going on an unprecedented journey – taking an unwed, young mother as his wife, whose child within her was conceived by the Holy Spirit. Now, Joseph was a part of this grand lineage and plan of bringing the Messiah to the world. This way forward had no map – generations past had not even expected this to be the way the Messiah would come.
The feelings Joseph experienced and the ones we experienced since that night in Valle de Guadalupe are very similar. Our movement from spaces, ideas, and from doing what we have known have felt scary. I don't recognize where I am at some points. I don't know where I am going; the surroundings hardly ever look familiar to me, and it is rare to feel certain if I am making a turn in the right direction, or towards any destination.
I constantly question my decisions even when I have felt freer and closer to me, and as a result, God within me. I have not had an angel appear to me in my sleep, however, in the last 3 years, the vines and vineyards have become my guiding and affirming Pastoras (pastor) in the midst of my disorientation. They have invited me to unlearn toxic rhythms and continually invite me to enter into rhythms that honor the seasons. And I wonder, what if God was inviting Israel in Isaiah to enter into waiting through grass and eagles rhythms? Both grass and eagles are described in chapter 40 as beings and images having characteristics Israel embodies, or could embody. What does waiting look like for grass and eagles? What would be the invitation to us for this Advent season today?
The rhythm of grass during the winter, or its waiting season is to be dormant. You might recognize it as it begins to lose its bright and vibrant green, to reveal shades of light brown in between. Like vines in the winter, they can seem dry and dead. But they are fully alive, and only preparing themselves for the heat of the warmer seasons. Once the grass receives the needed watering, it will grow back into the fullness of its green naturally during spring and summer. Eagles also have some change in rhythms and patterns during the winter season. Their diet changes as their hunting is brought to a halt, to feed off of dead animal remains that have been discarded by others. To get through the winter, they are also found to be in community versus navigating their nights alone. Eagles of all ages and from different places meet and congregate at night to rest and sleep during the winter season. I wonder if this makes the difference for the younger eagles which don't always make it past their first winter. Their rhythms and journeys may sometimes feel unfamiliar to some of us since we buy into narratives that we are to be constantly moving, performing, and producing. But what if God is inviting us into a cyclical season of living and being, where winter dormancy is welcomed? What could life and our days be like?
CCDA familia, may we give ourselves permission to welcome the grass and eagles rhythms, during this and every Advent-winter season in our lives. May the privileged and gate keepers be willing to release and relieve by giving space and resources for all to enter into the winter seasons rhythms, a choice that many of us are not always able to freely make. In moments when our decisions make us feel disoriented, may we find the strength to wait on the Lord, like Joseph did, and trust where God leads. In our waiting, may we cultivate the joy that Mary experienced as she found herself with child in a situation no one had heard, seen, felt, or endured before. A seed which gave birth to hope, healing, and a tangible glimpse of heaven on earth that we now get to embody as a path that prepares ways for God to show up.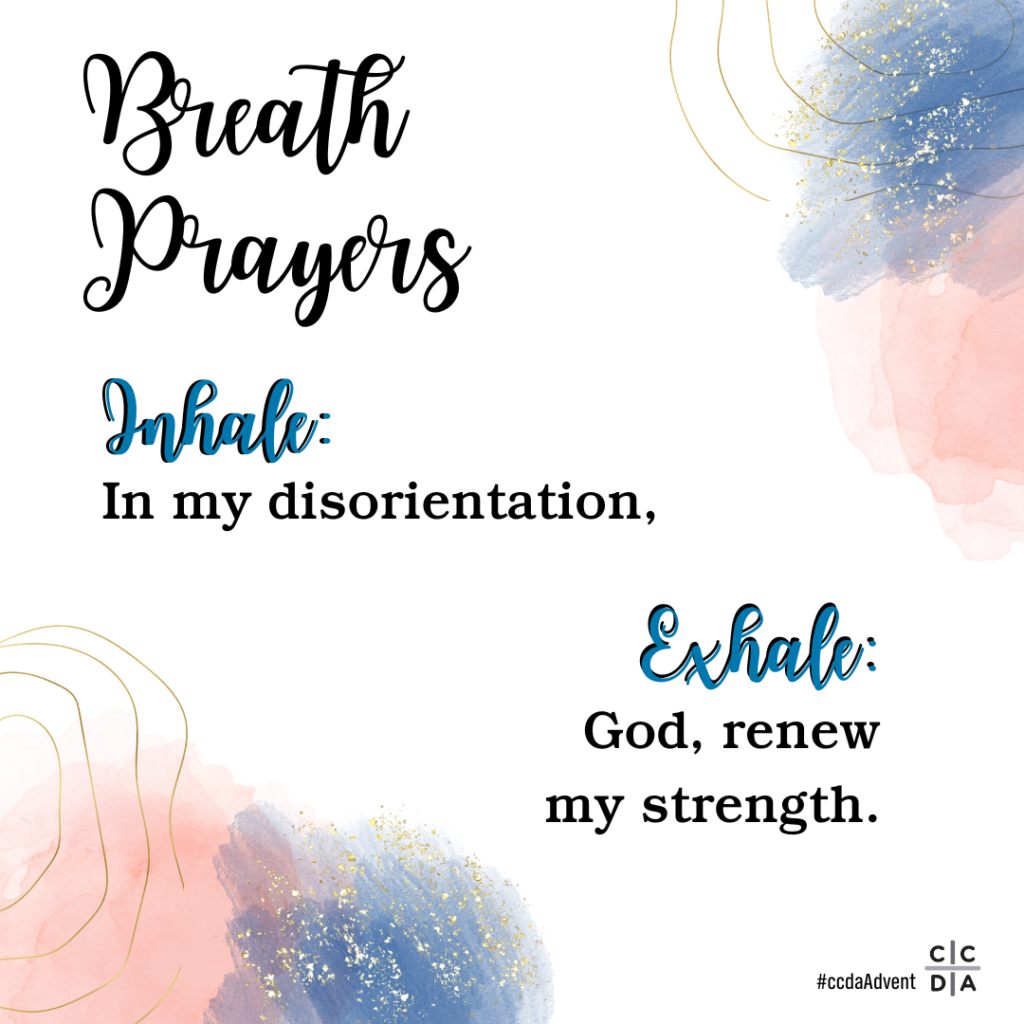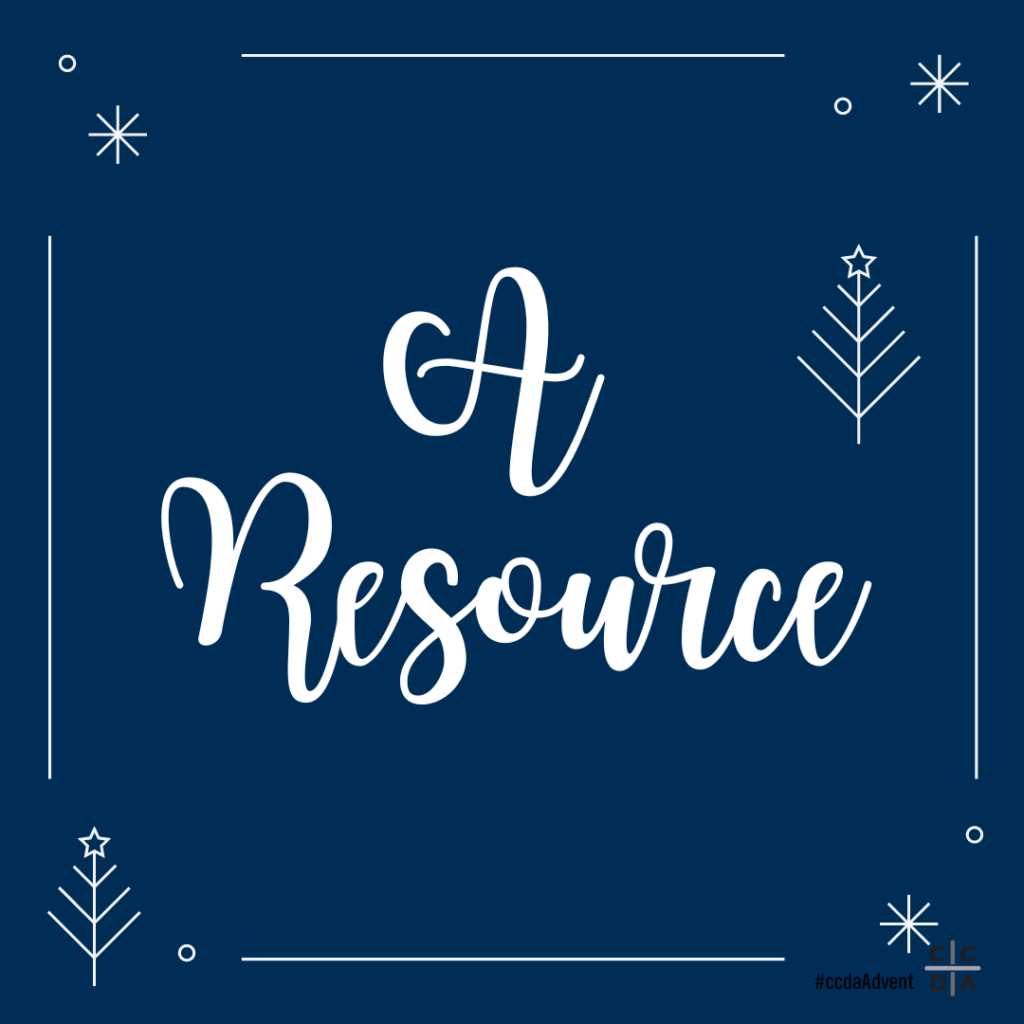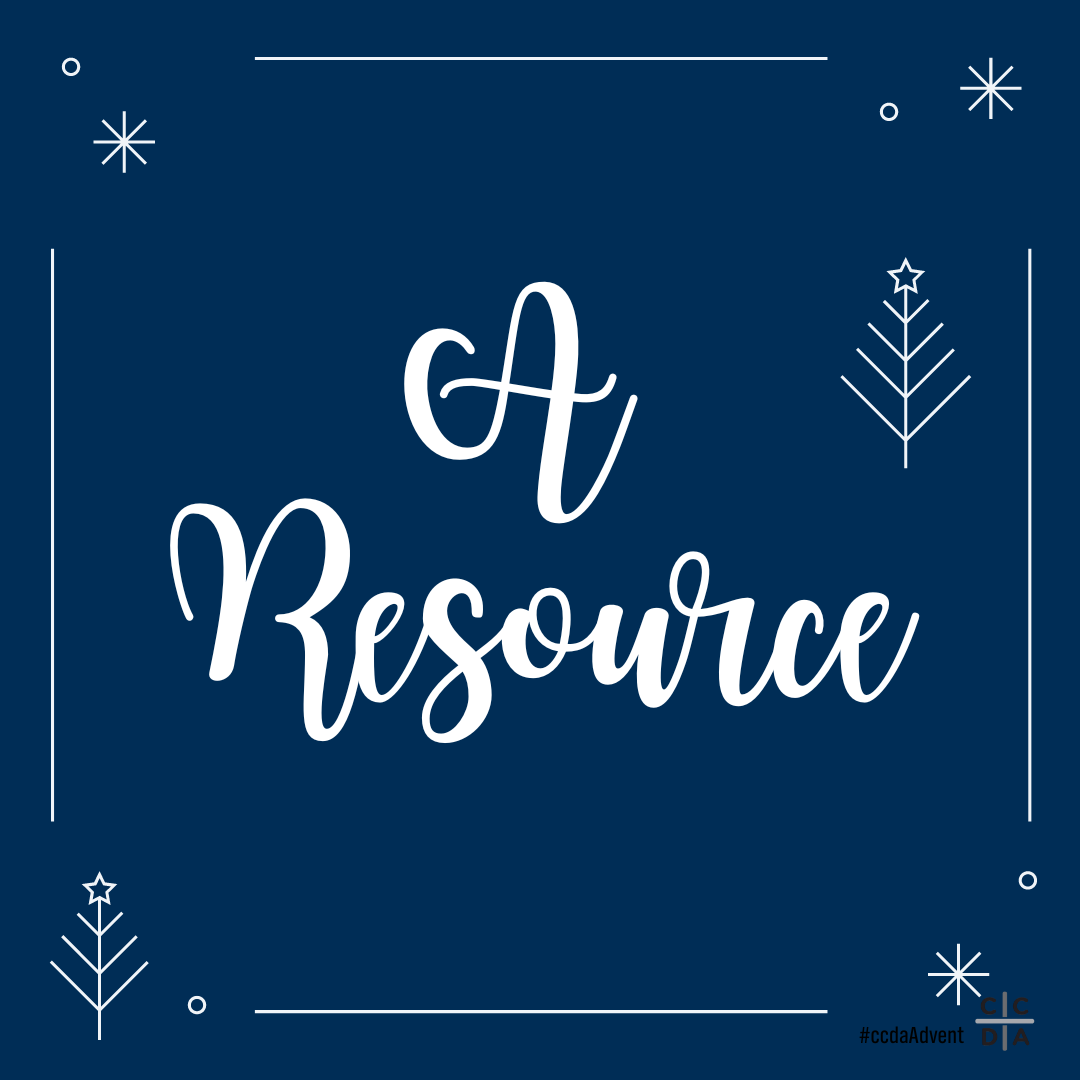 Can you identify as some who has intensely, through commitments to spiritual disciplines such as prayer, meditation, and fasting and an unwavering determination to work for justice? Dive deeper with our masterclass here: The Mystic Activist & Social Change.