We are making space to celebrate Hispanic Heritage Month and desire to listen to, elevate the voice of, and engage with this broad, diverse, and beautiful community in our association. Many of the events are brought to you by our very own Latinx CCDA practitioners, who represent a deep well of wisdom, knowledge, experience, and bond that we can learn from as community developers. Join us in support and in solidarity with our familia.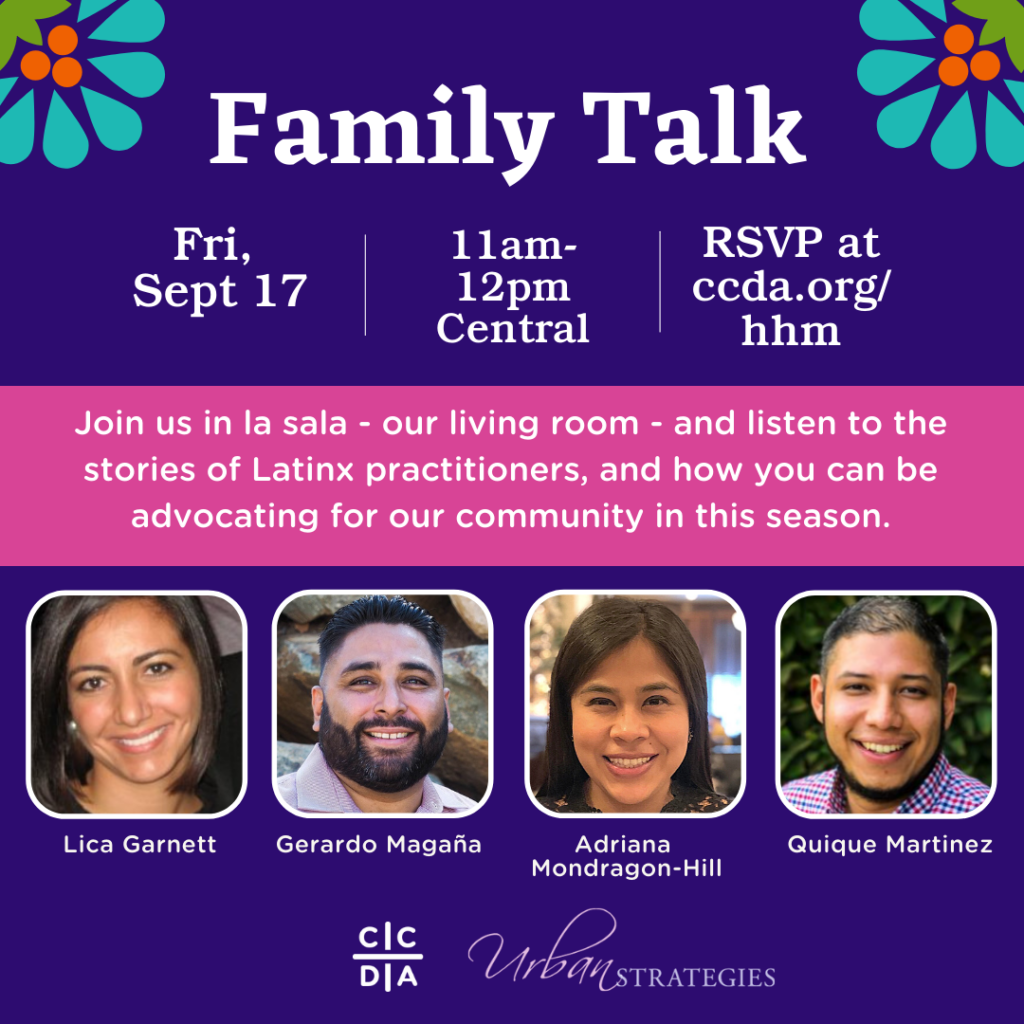 Join us in la sala – our living room – and listen to the stories of Latinx practitioners and how you can be advocating for our community this season. This dynamic and diverse roundtable will share stories of perseverance, draw on the wisdom of our ancestors, and prophetically engage the audience with wisdom to move forward in this season. Read the panelists' bios here.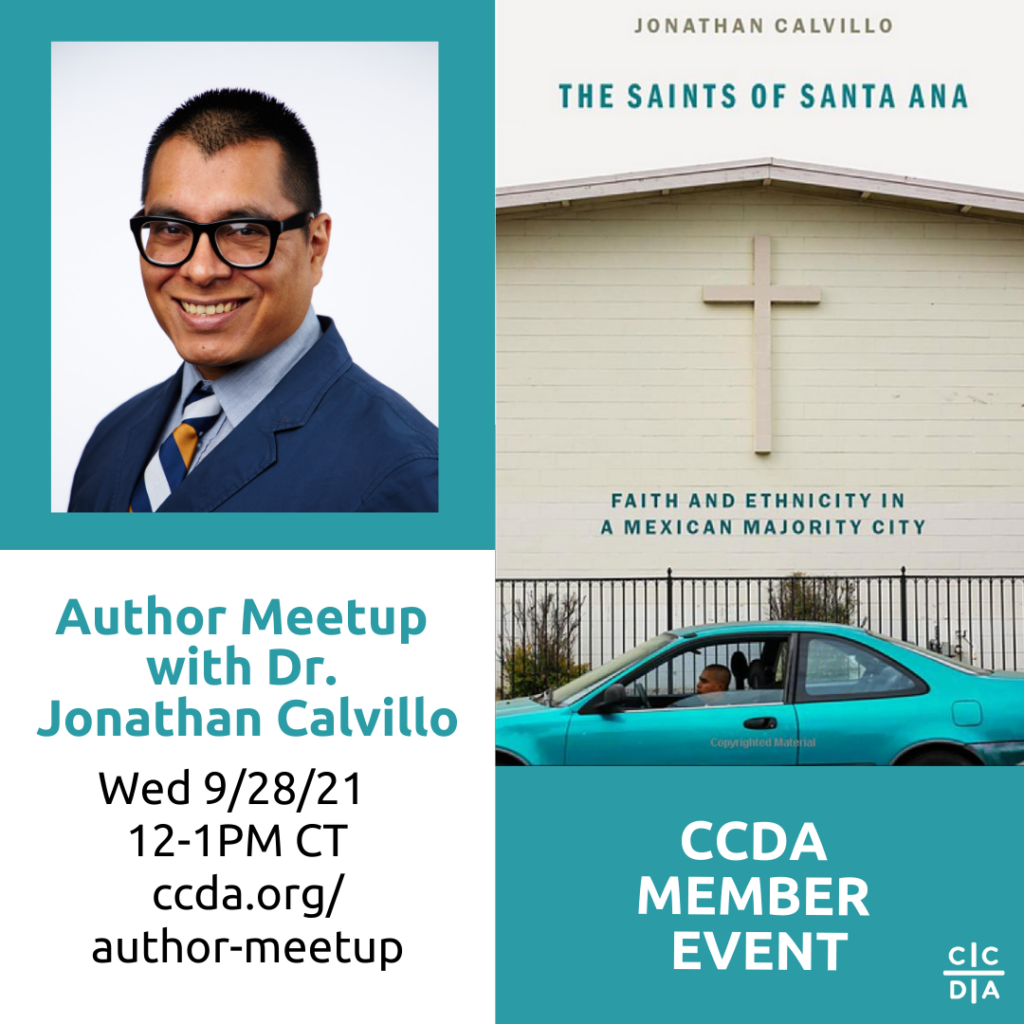 "Where does religion begin and where does ethnic identity end?" The life of the community is so intertwined with the life of faith, for so many people. In this author meetup, we will talk with Dr. Jonathan Calvillo, author of Saints of Santa Ana: Faith and Ethnicity in a Mexican Majority City. Dr. Calvillo explores how religious practices permeate the fabric of everyday social interactions for Mexican immigrants.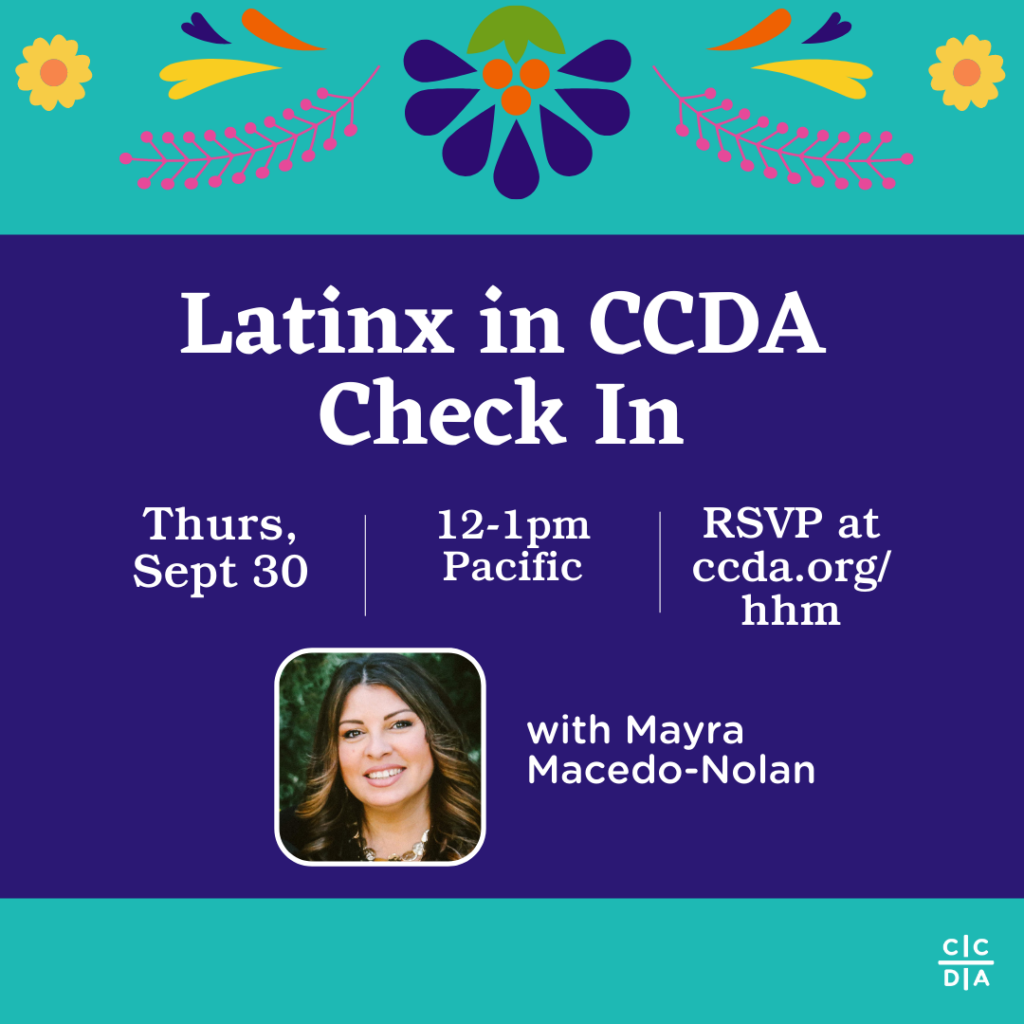 This check in will include space to meet other Latinx practitioners in CCDA, share, process, and pray together. If you are new, old, returning, or adjacent to CCDA, we would love to have you join us!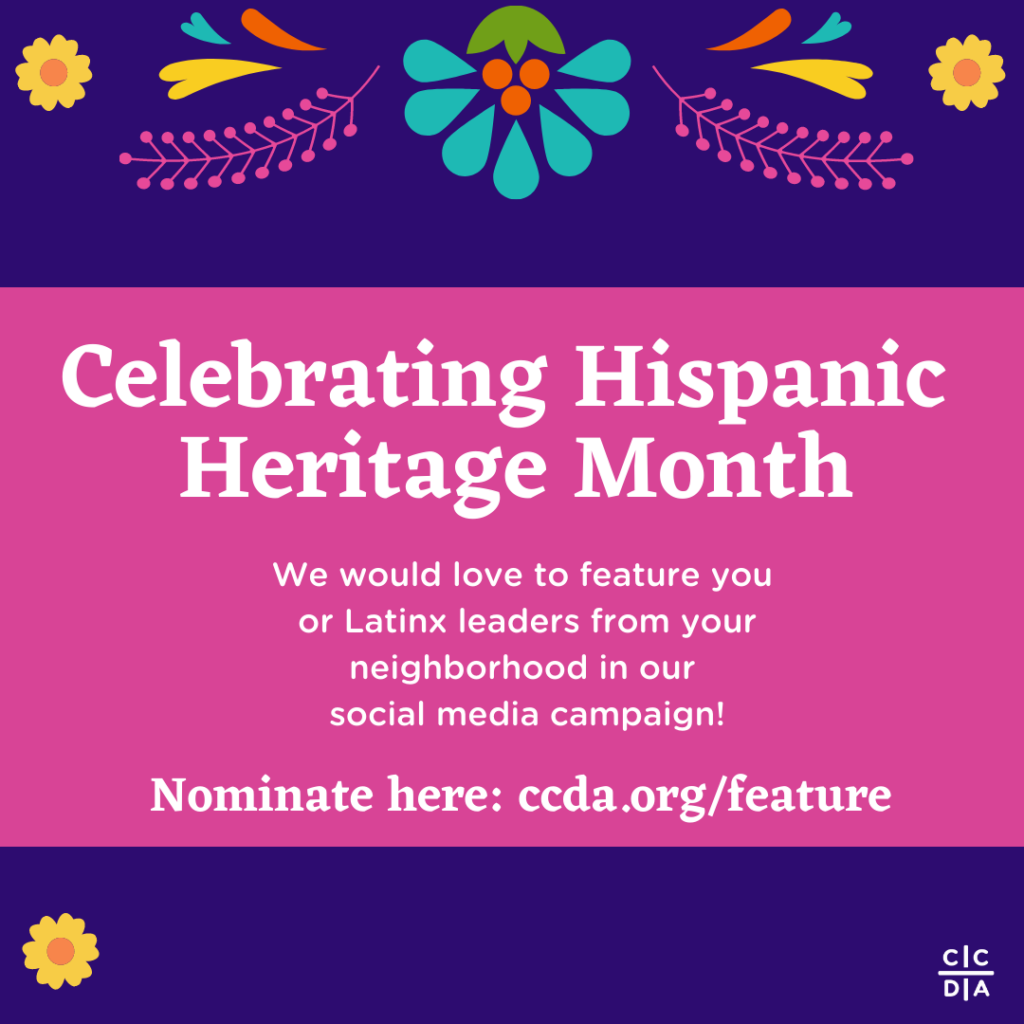 We are working on a social media campaign and would love to feature you! We ask some questions in the form above to make a profile for you (or the person you nominated). Once we receive your form, we will make a graphic to highlight you on that day. The deadline to submit will be September 17, 2021.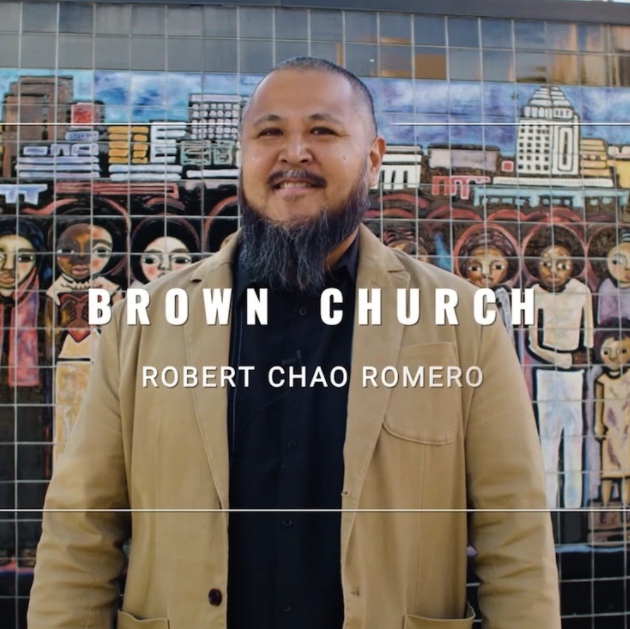 In celebration of Hispanic Heritage Month, we're excited to share a special opportunity! Sign up to get Robert Chao Romero's video curriculum on Brown Church FREE at Seminary Now!
As the son of a Mexican father and a Chinese immigrant mother, Robert explores the history and theology of the "Brown Church." Learn how this movement has responded to injustices throughout its history by their faith that God's redemption includes not only heavenly promises but also the transformation of every aspect of our lives and the world.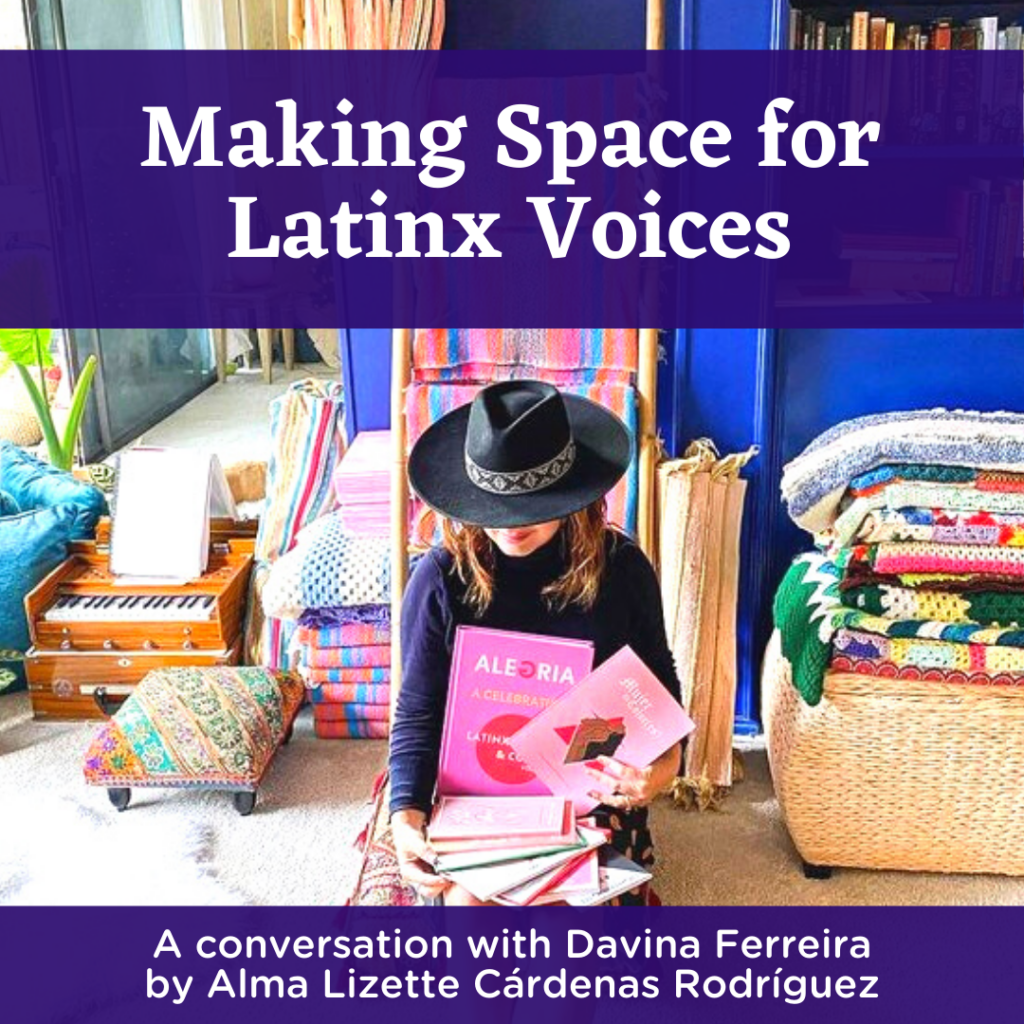 In this conversation, we hear from Colombian-American writer, poet, and published author Davina Ferreira. She intimately shares why and how she decided to launch a magazine and indie book publishing business in order to make space for the Latinx voice. You will hear her incredible story and how the pandemic ultimately allowed her to discover her true self, pursue her dreams and ultimately, empower others by "listening to the community."