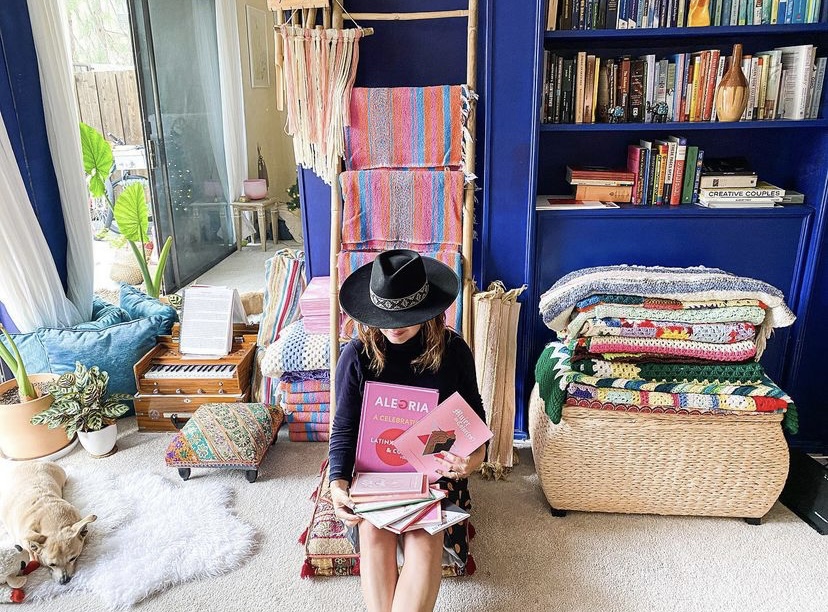 by Alma Lizette Cárdenas Rodríguez
One of the arteries to the heart of CCDA is listening to the community. The kind of listening that creates space to listen to the groanings of the community-to sit with them. Listening to the community also allows us to reimagine, dream and contribute to making those groanings come to life, through a spirit of collaboration.
One of the women in the Bible who was able to do this type of engaged and collaborative listening was Shiphrah. The book of Exodus begins with the story of King Pharaoh who was threatened by the Israelites who were outnumbering the Egyptians. When his first attempt to overwork and tire the Israelites to death did not work, he made a law that commanded midwives to kill Israelite boys as they helped Hebrew women give birth. (Exodus 1)
However, the midwives Shiphrah and Puah defied that law. Together, they worked to bring to life that which Pharaoh's law and kingdom meant for death. The names of these midwives in the original Hebrew text tell us that Shiphrah means "just one," and Puah means "young woman." This contextual note has stood out to me as one who has pastored and mentored youth and young adults. In the work of challenging systems and laws meant for death, what would it look like to collaborate? What would it look like today to bring the wisdom of Shiphrah alongside the youth of Puah?
As I was reflecting on this, Colombian-American writer, poet, and published author Davina Ferreira came to mind as a modern-day Shiphrah. Davina is the founder of Alegria Magazine and Alegria Indie Book Publishing. In her most recent launch with book publishing, Davina has decided to challenge the traditional publishing world. The system of traditional publishing is set up so that sharing and publishing our BIPOC stories is tiring and difficult. Regularly, we are confronted with closed door after closed door. However, Davina has created a space to listen, write, conceive, and birth our stories through her indie book publishing endeavor. I am honored to have been a Puah alongside Davina this past year. I had the opportunity to celebrate her work through an interview I did with her a few weeks ago which you will see below. Enjoy!
Alma: Davina, thank you for your time and for saying yes to this interview. Tell us about you and your background?
Davina: I grew up in Medellin, Colombia in the 1990s, which is known as a very violent time in our country's history. Very early on, given the circumstances that the country was living and also my own family life, I found literature, reading, and creative writing, especially poetry, to be a great tool for creating this landscape of inner peace and to enjoy my own life. It was not unusual to be having lunch at school and hear a car bomb detonate a few blocks from your house. If you ask my mom, she would tell you that I would come home from school, lock myself in my room, and read all the classics of literature. I would write poetry, journal, and fiction short stories from an early age.
Alma: You are now an indie book publisher-what led you to write and self-publish your first book "Take me with you", a collection of short stories and poems of love?
Davina: I wrote "Take me with you" in my 20's and quite honestly this was way before I even had any sort of professional career history and I did it because it was my dream to write a book. I had received an opportunity to do that in Medellin as a young poet through a publisher. And unfortunately, that was before the #metoo movement and I had one of those stories where a publisher wanted something else in return for publishing my book, and that was kind of disappointing. That book dream lingered for a long time until I learned that there were different indie and self-publishing platforms where I could do that. At that moment I said, you know what, I'm going to do this because this is what I love.
Then, I wrote my second self-published book, "Finding my Alegria." I was already the founder of Alegria Publishing, which was 5 years old. I was in the middle of experiencing success with my magazine print business and most people didn't know so much about my story. I felt it was important to share a bit of my story as a young Latina coming to the US and share all the struggles I had faced, to hopefully inspire other people to follow their dreams regardless of their circumstances. Especially because I had bottled panic attacks since I was 19 years old. That's when I was diagnosed with anxiety. This can make someone think that they cannot accomplish their dreams because they have a mental health condition. I think that back then when I wrote that book, the mental health conversations were just beginning to emerge, because for the longest time, as a young entrepreneur I just felt so ashamed of that. I'm so happy that the conversation is becoming more and more normal now 10 years later, especially now with the pandemic and everything. We are in a mental health crisis!
Alma: One thing that stands out to me from what you just shared is that your second book, "Finding Your Alegria" was written five years into Alegria magazine. What sparked Alegria Magazine into existence?
Davina: Yes, the Alegria Magazine was a God-send moment. After working and going to school, people always said, "you have to be ready for when the opportunity comes." It just so happened that someone that knew me from when I was doing journalism and covering little red carpet events here, reached out to me. I got a phone call and I told her I was working on a bilingual magazine that wanted to shed light on the positive contributions of Latinx to break some of the stereotypes… It ended up being that a woman who is one of my mentors to this day, was a head of advertising for a huge company, Lexus USA. [I had] a 5-year contract with them for a Hispanic initiative at the time, called Vida Lexus. I can only say that when I look back on it, I had done the groundwork, but it was really a set of magical divine intervention type of moments that made it happen.
Alma: Over the years, I've seen Alegria magazine highlight the brilliant and amazing contributions of our cultura and community to the US. But more recently, Alegria magazine pivoted into a different phase and season. Tell us a little more about that, and how did that sprout? Who are some of the mentors or Shiphrahs in your life?
Davina: So 2020 and pandemic comes and changes everything for all of us . As entrepreneurs it was either adapt or die. God willing, I do hope to keep printing the magazine again when events can come back. The Alegria magazine business model was a print magazine, but also an event based business. Pre pandemic, I was used to producing four to five magazines and events per year and in 2020 everything changed. But, you know, it's funny because I feel pandemic life with all it's taught us has also been a gift because I was also feeling in my heart that I wanted to reach full circle to what I feel has always been my true essence, poetry and creative writing. And how maybe I was at a point in my life where I wanted to be able to do more of that. It's interesting because as I started getting back to my truest self I decided I'm going to take advantage of the moment to experiment.
With pandemic life, we all needed to reconnect and build community. From this, I got the idea to create this poetry contest online. I invited poets from all over the US to submit their poetry for a themed anthology. Quite honestly, I thought to myself, "me and my crazy ideas, who freaking cares about poetry, no one is going to send me anything!" But, we got over 150 submissions from poets from all over the US and Mexico! That became the "Latinx Poetry Project" anthology where more than 65 Latinx poets from all over the US were published. It was also different for me and beautiful because we had been a West Coast-based community, and the digital world kind of opened us up to meet people from all over. From that, I was in awe about how there are all these writers of color that no one cares about. In the US, in the book publishing industry, we are basically almost excluded. There's only about 6% of Latinx writers and the Afro- Latinx writer numbers are even lower. That's in the four or five larger traditional publishing houses.
I saw this as an incredible opportunity to listen to these artists who are so freaking talented but don't have the platforms to share their art. But I also saw how we're missing out on listening to this beautiful talent. So that was a 2020 aha moment for me. The "Latinx Poetry Project" was an incredible success. It was just so beautiful and from there…I was like, you know what, there is something here.
Simultaneously I was preparing my own poetry book through a non-profit alongside my mentor Hiram Sims. That was my moment of coming to the truth. The pandemic has taught us to really just be more of who we are because life is so fragile, and we may not have as much time as we think we do. So the time is now. As I wrote my own poetry, thanks to this company and platform that I have now led for nine years, I realized I am able to create a lot of things through it. Which is what led me to decide, why not use it to give opportunities for other writers of color to publish their work? Sometimes I wonder, why didn't I think about this sooner? But I do believe there is a divine timing for everything. I had to develop my platform first. I had to create this business first, to be in this position to be able to create an indie book publishing company.
By the end of 2021, we're going to have over 30 women poets published under Alegria Publishing and if we include the poets who were part of the anthologies, in the last 18 months alone, we have probably published over 112 poets and writers, which is crazy! I mean nobody is doing that. Especially as an independent company, because we don't have rich investors. We are a small team, so it's pretty amazing.
Alma: Yes this is huge! But because I've gotten to see you behind the scenes a little bit, you are also very intentional and have specific practices that have helped you unearth and bring ideas into existence. What are some of the practices that have led you to reach these aha moments that we don't necessarily see?
Davina: I have had to work hard on myself from day one. I feel everyone is so different. And what resonates with you might not be what resonates with me. But, since you are asking me that question, I've been open to therapy throughout life at different seasons because there are so many things that come from our childhood and trauma and all of that. Another practice that has been transformational for me, which I started around three years ago, is yoga and meditation. I think regardless of what your beliefs are, as a practice, yoga just really resets your nervous system. I also think there's something very beautiful about service that is good for everyone, but it is also a big component of being connected and feeling connected. I'm very mindful of all the craziness of life to make all those times a priority. Otherwise, I'm not at my best. Those are the kinds of wellness practices that I've created to be number one in my life. From those moments, when you're able to be silent, learn, and enjoy your own company, a lot of good ideas also come. If you're always doing doing doing, when are you going to get that idea, spark, or message?
Alma: How can the CCDA community and members learn more about your work and the authors that have been publishing alongside your mentorship? Where can our readers connect with you?
Davina: Definitely through Instagram @alegriamagazine, we're very active there. We share everything about our book production and writing groups, publishing, retreats, opportunities, and events. You may also visit www.alegriamagazine.com to view and purchase our published books.
As far as what I do in my personal work, you may connect through @davifalegria on Instagram. We just recently launched our nonprofit division, which is the Alegria Bilingual Book Stores & Art Collective, and we're in the early stages of this. We're going to be doing some beautiful stuff, and I am happy to send you some info on that!
---
Alma Lizette Cárdenas Rodríguez is a writer, mentor, and published author. For more of her work visit: www.almalizzette.com