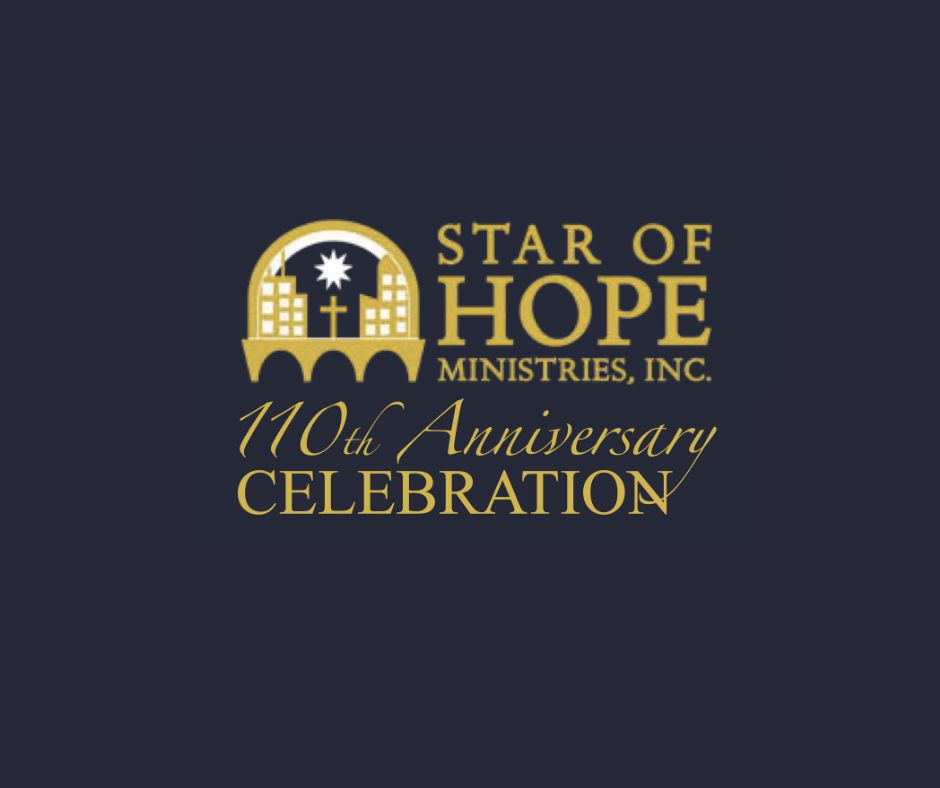 Pastor Matt currently serves as one of the CCDA Economic Empowerment Network Connectors.
I love to joke when I introduce Star of Hope Ministries that we've been around for 110 years…but I haven't been there that long. My kids roll their eyes and groan, but it gets a chuckle from the audience EVERY. SINGLE. TIME. As long as people laugh, I'll keep rolling with the dad jokes. It was amazing to celebrate 110 years for Star of Hope Ministries in Paterson, NJ this past September. Any time you approach a landmark like this, it provides a wonderful opportunity to reflect on the past, but also to look forward to what lies ahead as we work alongside our neighbors and neighborhoods. While I definitely have not been around for 110 years, our organization has learned a few lessons over time…
Founded in 1913 by Peter Stam, a Dutch immigrant marketplace leader, Star of Hope has consistently been about two key things: Bringing people together and responding to the community's needs.
From old-time revival-style meetings in the 1920s and 1930s to summer Bible clubs, hosting itinerant preachers, and more recently hosting monthly "City Prayer" gatherings, building unity among a racially, theologically, and economically diverse North Jersey landscape has always been an important focus. We love to see the unity in the body of Christ that Jesus prayed for in John 17!
Serving America's first industrial city (founded by Alexander Hamilton) and one of the most densely populated cities in the country comes with its own unique challenges as well. A long history of injustice exists in our city and region…struggling school systems, high crime rates, food insecurity, homelessness, joblessness, substance abuse, violence…the same things that plague many cities around the country. Top it off with some of the wealthiest zip codes in the country less than five miles from the poorest neighborhoods in our city. There continues to be great need, and Star of Hope continues to work to help meet the needs of our community.
But what lessons might be learned over 110 years?
There are four key reminders from our history that I hope can be an encouragement to you:
The ever-important role of the local church.
Making the move from relief to development.
The power of economic development in 2023 and beyond.
We still have much to learn.
The role of the church in city transformation
It sounds strange to say it as a non-profit leader, but in God's plan for the ages, we really don't read a lot about the 501(c)3 non-profit organization. However, WE DO learn a lot about the church. When it comes down to it, we must never forget that God's plan for the ages for bringing about kingdom change in our communities has always been and always will be THE CHURCH. Since the early 1990's we've been able to see exponential growth in our impact around the city as our mission exists to serve more than 80 churches in our network. As the CCDA philosophy says, "At the heart of Christian Community Development is the church, the body of Christ, fully engaged in the process of transformation. The church is uniquely equipped to affirm the dignity, gifts, and skills of individuals and communities." (CCDA.org) We must not forget the bride of Christ, His Church.
Moving from RELIEF to Development
In a city with challenges like ours, it's easy to get overwhelmed. But how can we best move towards real transformation? At some point, we're all confronted with the reality that we MUST begin to work not only on relief efforts, but on community development. Ultimately, transition from relief to development can only happen in the context of relationships. For our work, we choose to partner with our network of churches, non-profits, and community leaders because they are strategically positioned to best develop relationships in our neighborhoods. We must always continue to evaluate how we can best move from relief efforts to development efforts in our communities.
The Power of Economic Development
As we move from relief to development, one key area of utmost importance in 2023 and beyond is Economic Development. Initiatives like jobs readiness, entrepreneurship training, financial literacy, and other economic development programs can be a great catalyst for not just individual but neighborhood and city transformation. Studies have shown that when just one person finds meaningful work, dozens of individuals in their sphere of influence are impacted. The same holds true for an aspiring entrepreneur who is creating jobs and building wealth. We cannot discount the importance of economic development initiative in our cities in the years ahead!
We still have much to learn
There is still so much to learn, and there is still work to be done! I pray that we can all maintain the posture and the heart of a learner and as a listener. "By actively listening, we can identify community assets, opportunities, and needs and then cultivate, implement and benefit from a shared vision for our community." (CCDA.org) May we never lose sight of the importance of listening and learning…even with 110 years of history behind us!

About Pastor Matt Andersen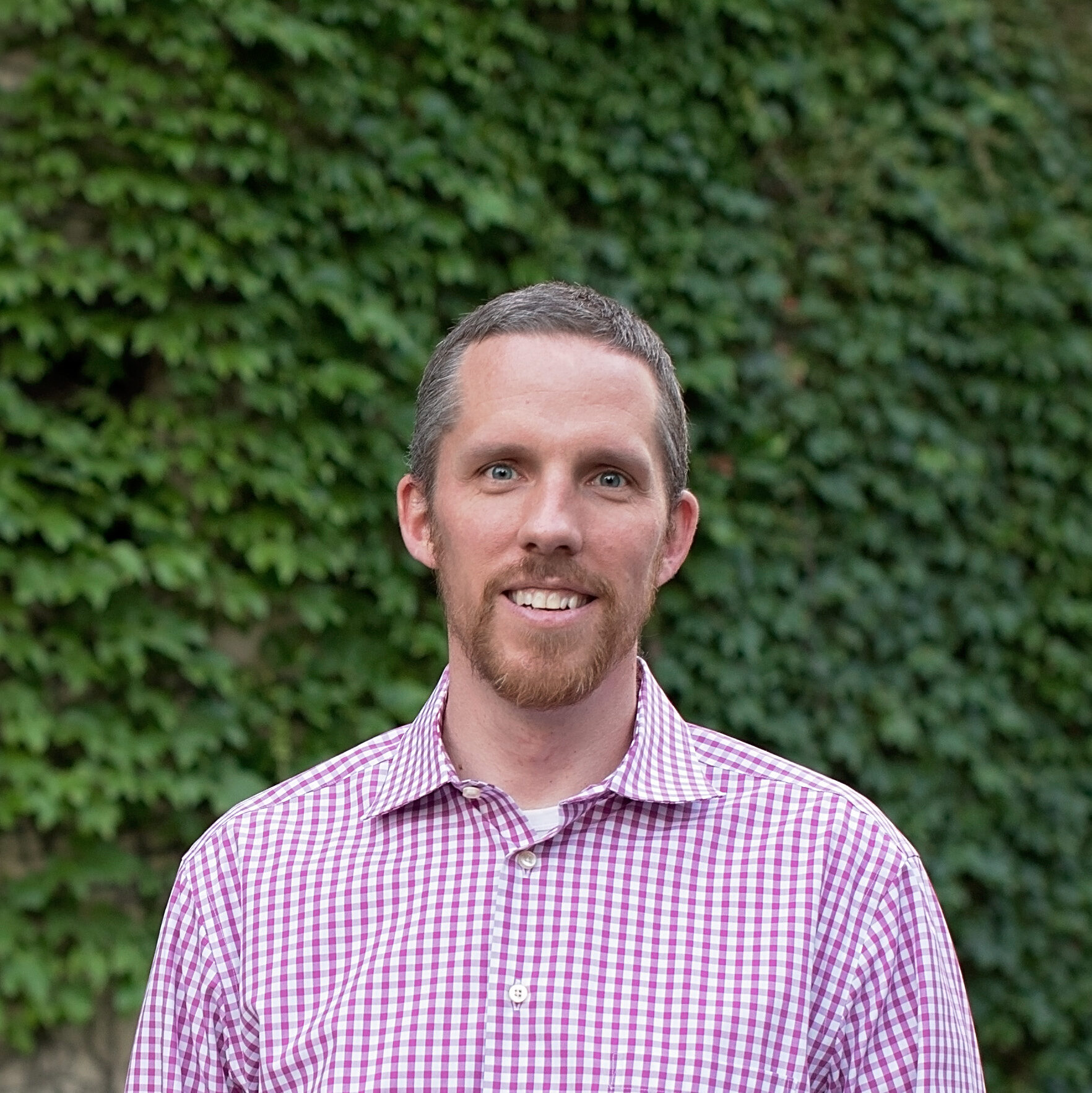 Pastor Matt Andersen serves as the Executive Director at Star of Hope Ministries in Paterson, NJ. Star of Hope partners with more than 80 churches and organizations, helping them to better serve their neighbors and be a light in their community. Matt's ultimate dream is to see a mighty work of God among the people of God, through the Word of God, by the Spirit of God. His favorite verse is Galatians 6:9 – "'And let us not grow weary while doing good, for in due season we shall reap if we do not lose heart."