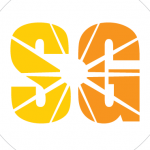 Website Sunshine Gospel Ministries
Seeking the renewal of the city
Job Title: Marketing & Communications Manager
Department: Development & External Relations
Reports To: Director, Development and External Relations
ORGANIZATION OVERVIEW
The mission of Sunshine Gospel Ministries (SGM) is to seek the renewal of the city through ministries of discipleship, mercy, and justice. Our vision is to empower youth and families to thrive and lead prosperous, healthy lives through connectedness, opportunity, and economic sustainability. Our culture is open, warm, inviting and family oriented. We are a ministry that seeks individuals who have a passion for the gospel, and our youth and families in the Woodlawn community.
POSITION SUMMARY
The Marketing and Communications Manager, while reporting to the Director of Development & External Relations, helps build SGM's brand and reputation, as well as supporters' connections with the organization, by collaborating on all facets of the organization's marketing and communications strategies. The person in this role will serve as a brand gatekeeper and ambassador, ensuring all SGM's materials and communications embody our brand guidelines and community voice. This role will oversee our digital strategy and implementation, including helping to develop and implement strategies for email, social media, website, and digital advertising; and will regularly assess our analytics from those channels to determine ROI and inform marketing strategy. This role is collaborative, and the person in it will work across teams on organizational campaigns, events, initiatives, and special projects. Ideally, this position will be a master storyteller on traditional and digital platforms, creating narratives that elevate our Woodlawn youth, adults, and families as well as SGM's impact as a practice leader in holistic, faith-based community development. Lastly, this a dynamic position with a great deal of opportunity for growth and new ideas.
ESSENTIAL RESPONSIBILITIES / FUNCTIONS
The duties include but are not limited to the following:
Strategy & Implementation:
The person in this position works closely with the Director of Development & External Relations to help develop and manage:
o   SGM's email marketing strategy, including developing content plans for email newsletters and other marketing emails, collaborating with team members to write content, and setting up and sending emails.
o   Social media strategy and implementation, including planning and writing content for social channels, helping develop channel-specific strategies, and scheduling content to post.
o   Digital advertising strategy and implementation, including but not limited to Google ads and other related social media ads.
o   Website strategy, including regular updates to the site and SEO improvements.
o   Annual budget for all marketing and communications needs and activities
Set annual KPIs for website, digital, email marketing and social channels, monitor performance, provide regular analytics reports, identify trends, and innovate to increase engagement and results.
Collaborate across teams to develop editorial and campaign calendars (including for fundraising, events, program registration, public awareness, and advocacy), help develop content, and share them with other staff, to ensure marketing and communications activities are coordinated and streamlined.
Build marketing-related technical expertise regarding databases, website content management systems and analytics tools, email marketing tools, social media analytics, and more.
Content Creation & Management:
Writes compelling, mission-driven content that emphasizes the potential of all SGM participants through emotionally engaging storytelling and that amplifies the impact of our programs.
Creates high-impact print and electronic materials with consistent branding and amplification of core messages in communications across all program areas and the organization.
Identifies development and programmatic marketing needs and partners with appropriate staff to meet those needs with compelling collateral pieces, digital media, and other strategies.
Oversees the production of collateral pieces through the writing/co-writing of copy, directing design and layout, and print management.
Coordinates the capture of compelling visual content to enhance digital brand and marketing collateral through photography.
Adheres to agency brand standards in all work products and supports SGM staff in adhering.
Build, foster and maintain relationships with media contacts and major publications and media outlets.
Track news releases, media placements and mentions by keeping an effective PR report and maintaining files of press clippings, news releases, etc.
Other
Participate in Development and External Relations weekly team meetings.
Attend in-person All Staff meetings.
Represent SGM as needed at events, meetings, working groups, etc., leading to relationship building on behalf of the organization.
Performs other related duties and responsibilities as required or assigned with a heart of service.
EDUCATION SKILLS & EXPERIENCE
REQUIRED:
●      Bachelor's degree in Marketing, Communications, Journalism, English, or related field
●      Minimum of 3 years' experience, preference for nonprofit settings
●      Excellent organization, planning, and project management skills, ability to handle multiple assignments and requests and meet deadlines, and strong attention to detail.
●      Strong technical capabilities, ability to easily learn new technologies, and experience working with technology platforms.
●      Proficient in WIX, Microsoft Office Suite, Google Suite, Bloomerang (Development Database), Canva, Adobe Creative Suite Platforms (InDesign, Photoshop, Illustrator, etc.)
●      In depth understanding of community related to SGM's core values (Gospel, Radical Hospitality, Celebrating Beauty, Restorative Justice, Collaboration, Reconciliation, Fostering Effectiveness)
●      Ability to work well in a collaborative environment as part of a team, as well as self-motivated and able to work independently.
●      Attentiveness to organization changes and current events.
●      Ability to work with and have an appreciation for diverse groups of people.
●      Deals with confidential information and/or issues using discretion and judgment.
PREFERRED:
●      Videography editing skills
●      Photography experience
PHYSICAL REQUIREMENTS & WORKING CONDITIONS
Physical demands:  While performing the duties of this job, the employee is occasionally required to walk and/or sit; use hands to fingers or feel objects, tools, or controls, reach with hands and arms; balance; stoop; talk or hear. The employee must be able to bend, stoop, pull, push, lift, as well as have overhead extension of arms. Must be able to stand for long periods of time; be able to lift, carry or move at least 25 pounds. Specific vision abilities required by the job include close vision, distance vision, peripheral vision, depth perception and the ability to adjust focus.
Work environment: While performing the duties of this job, the employee will work in a public building and/or outdoors and thus will be exposed to weather conditions prevalent at the time. The noise level in the work environment is usually moderate but at times, can be high.
ADDITIONAL DETAILS
Position type: Full time
Number of hours per week: 40
Work schedule: Monday – Friday, 9:00 am – 5:00 pm
The salary range for this position is $60,000 – $65,000
WHO SHOULD APPLY
Sunshine Gospel Ministries aims to attract dreamers, creators, givers and believers who want to assist us in seeking the renewal of the city through ministries of discipleship, mercy, and justice. Our goal is to find people who believe that true happiness is only found in the service of others. If that's you, apply! We'd love to talk to you.