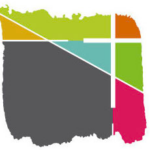 Website River City Community Church
River City Community Church is a multicultural community of worship, centered on neighborhood development in Chicago's West Humboldt Park neighborhood. River City is seeking a Director of Communications and Administration, to lead internal and external communications strategies and develop and execute administrative processes, both of which are vital for the church community to thrive and grow. We are seeking a creative, self-driven, organized, and collaborative leader to write and design content, manage the church database, prepare financial data, and design and maintain River City's social media and online presence. This position is part-time.
Job Title: Pastoral Staff – Director of Administration and Communications
Reports to: Senior Pastor
Position Status: Part-Time (50%)
THE NEED:
Strong systems, processes, and communication are vital to the development and nurturing of the RC3 church community. This role provides direction and execution of the administrative, financial, and communications functions of the church.
In 2019 RC3 made a major commitment to clear communications and content through the investment into CCB (Church Community Builder) and is in need of strong leadership to utilize the full capacity of this database system to enhance communication to the church body, and manage financial data. Social media and web presence represents another important dimension for carrying the mission, vision and values of RC3, and this role equips RC3 members through inspiring and helpful content.
Accurate and transparent financial data is essential to maintaining the financial health of the church. This role assists in the preparation of financial data and reporting, alongside the Director of Operations and under the oversight of the Finance/HR Committee.
FIT PROFILE:
The best fit for this position is a person passionate about cultivating systems and processes that enable a church community to thrive and grow. This person has great intuition and discernment about how to develop and align leaders, teams, environments and strategies with the overall vision of River City Community Church. This person is organized, is a self-starter, has the patience and stamina for healthy collaboration, has experience with financial data, and is an excellent communicator. They see the importance of clear processes and communication, and work to connect the different dimensions of the church to each other in meaningful ways.
RESPONSIBILITIES (estimated % time allocation)
Communication: Internal to Church Community (30%)
Draft, edit, and send RC3 weekly email newsletter and general announcements
Design and produce Powerpoint slides for Sunday worship service (maintain catalog of worship song lyrics, create Scripture slides, announcements, etc.)
Assist Senior Pastor in drafting and sending strategic communications as needed
Communication: External (20%)
Social Media – (IG, FB, Twitter)
Promote RC3 events & activities
Facilitate and coordinate social media engagement (Monday-Friday)
Lead the creation of 2-3 posts/week of content, covering pillar content (including event announcements, Sunday service clips, content that aligns with RC3 pillars)
Website
Keeping content on RC3 website up to date; entering new content as needed; general website maintenance
Answer general incoming messages or forward to the correct department
YouTube Livestreaming
Update Playlists
Draft weekly description boxes
Financial Data Administration (20%)
Prepare monthly expense data for church accountants
Run financial reports from CCB, as requested by Elder Board and/or Finance Committee
Database Administration: Church Community Builder (10%)
Keep platform updated & organized: update home page, create new graphics for new groups as needed, keep group members & leaders status up-to-date
Add new members, send out new user emails when needed
Collaboration and Teamwork (10%)
Participate in weekly staff meeting
Provide updates to Senior Pastor and staff team, and invite input on projects
REQUIRED SKILLS AND EXPERIENCES
Technical Skills
Experience working with websites, ideally with the Squarespace platform
Experience with MS Excel, Word, Powerpoint, and Google Sheets, Docs, and Slides
Demonstrated experience with social media content development
Leadership Skills
Demonstrated skills both in working with people, and in managing tasks/details
Self-starter with strong initiative and tenacity
Ability to manage multiple campaigns, tasks and priorities simultaneously
Skilled in both oral and written communication, with experience public speaking
Ability to work independently and self-manage responsibilities
Ability to thrive in a collaborative team environment
Mission Alignment
A demonstrated personal commitment to the three core values of River City Community Church: worship, reconciliation and neighborhood development
Experience building relationships with people from all socio-economic and ethnic backgrounds
To apply, please submit resume and cover letter to [email protected]