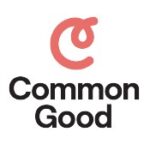 Website Common Good
Working together for the common good in North Lexington.
Position Overview:
Common Good is seeking an Assistant Elementary Program Director to begin August 2022. This position will provide leadership for our After-School and Summer Programs and serve as an academic coach for at-risk elementary students. The Assistant Director will work closely with our target schools and help to address barriers to basic needs. The position includes health coverage, an education award, training and a salary through AmeriCorps. The position is a one-year commitment with possible renewal. Bachelor's degree required. This is a full-time position.
Essential Job Functions:
Assist in developing the structure and curriculum for the After-School and Summer Programs for elementary students at Common Good.
Assist in leading the program each day, working with interns and volunteers to implement the program in a successful, structured fashion.
Support and work alongside the Elementary Program Director closely to ensure the programs run efficiently and effectively.
Build meaningful mentor relationships with students.  Regularly spend time with students and their families in the community outside of the program time.
Enforce Common Good's discipline policy.  Address and manage discipline issues promptly and serve as key mediator/communicator in conveying issues to parents/guardians.
Develop objectives and performance measures that address students' educational, emotional, behavioral, and social growth.  Conduct assessments in order to monitor students' growth and development.
Provide individual literacy tutoring for at-risk students.  Track and record academic progress made while working with students.
Create and maintain a good, working relationship within the school system to better meet the emotional, behavioral, and academic needs of the students of Common Good; includes meeting with students' teachers and administrators on a regular basis and serving as the liaison between Common Good and the schools our students attend.
Organize and facilitate volunteer training for After-School and Summer Program mentors.
Manage programs within the approved budget.
Ensure facilities are clean, organized, and conducive to learning.
Develop and maintain positive relationships with students' parents or guardians.
Perform administrative duties to help with the general functioning of Common Good in effort to carry out the mission of the organization.
Keep office and program hours from Monday-Friday.
Outside program hours required.  Attending, planning and organizing evening and weekend activities for students and families.
Requirements:
A strong passion and commitment to people and outreach in an underserved community
A bachelor's degree
Strong administrative skills
Preferred Qualifications:
Bilingual (Spanish)
Have experience working in an urban setting with students
NOTE:  This job description is not intended to be all-inclusive. Employees may perform other related duties as negotiated to meet the ongoing needs of the neighborhood and the non-profit.
Interested individuals can submit their resumes to [email protected] by August 5, 2022.