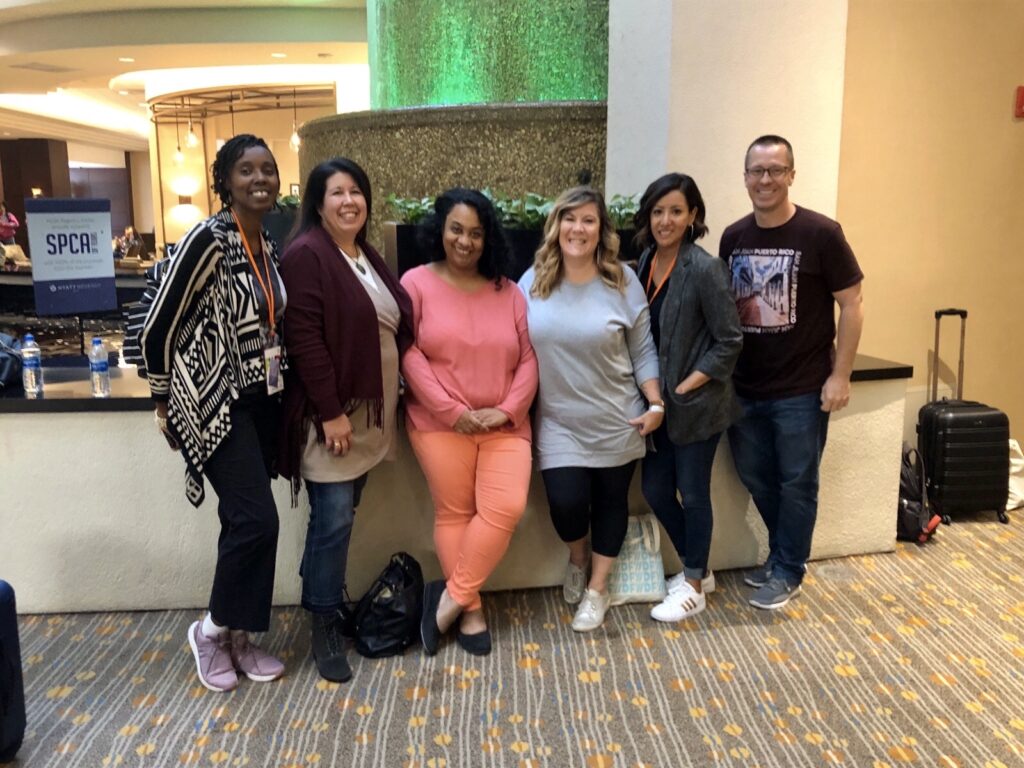 Cohort 8 Reflections with Dr. Vatreisha Nyemba & Vola Ranaivoson
I (Vola) had the opportunity to be a part of the CCDA Leadership Cohort 8 (Cohort Gr8) for the past 3 years, where I was able to strengthen my personal leadership, gain a national peer relationship network, learn a theological foundation on the principles of Christian Community Development, train in advocacy and community organizing, and gain exposure to best practices of successful models of Christian Community Development organizations.  
It's been 6 months since the program ended, and as a way to commemorate our time with the Cohort, Dr. Vatreisha Nyemba and I share our reflections of our time in the Cohort, how it impacted us, and how we're living out what we've learned.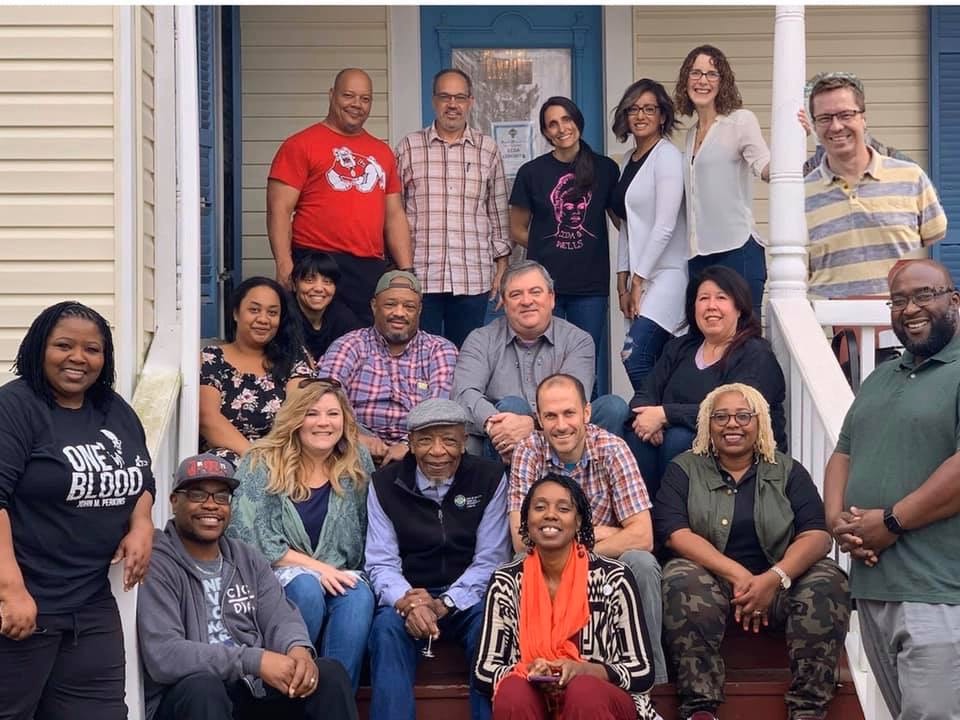 "Be who the Lord is calling you to be in the spaces that He has called you to be in. I served my generation, now you gotta serve your generation. Keep your focus. Don't leave out the redemptive story." Dr. John Perkins at the Cohort Retreat #2, Jackson, MS, March 2020
Vola: Normally the Cohort experience is only for 2 years, but with Covid, plans changed and our Cohort experience is quite different from the other Cohorts. But that's what made it all the more richer. In March of 2020, a week before the whole world shut down, we were in Jackson, MS for our 2nd Retreat at the John & Vera Mae Perkins Foundation. It was an amazing opportunity to visit the place that birthed CCDA through the pilgrimage of Dr. Perkins and his passion for reconciliation. It was also an honor to sit with, listen to, and be sharpened by Dr. John Perkins and his family. They encouraged and emboldened each of us to keep pressing forward and be a part of leading forward in a new way.
Who knew that those words would ring even more true as we were heading home to a new world? Suddenly, we had to figure out a new way of living and ministering in the midst of the pandemic shutdown and all that came with it. Covid upended everything that we considered normal and pushed us to reimagine what life and ministry look like. The relationships in my Cohort sustained and encouraged me to keep pushing forward.
Vatreisha: Through the Cohort, we laughed, we cried, we ate, we traveled, and ate some more. As we've become friends, we've read, prayed, talked, talked, and talked, learned, and are transformed. Especially during the Pandemic, I loved how we were very intentional about making space for and really valuing check-ins and making room to pause and listen. A lot of things have happened in the past two years; having the space to be honest and real about those things and stand with each other through those times has been something that has become a sacred thing for me. I have taken this value for intentionality with me and added it to my staff agenda-we do check-ins all the time.
At our first retreat in Malibu, we were introduced to the book, Strengthening the Soul of Your Leadership: Seeking God in the Crucible of Ministry by Ruth Haley Barton. That book has become foundational in shaping my leadership. I have learned that often times, when God reconciles, He does that in a certain place. God is calling us as individuals to be leaders who reconcile throughout our city, and that starts with our own personal transformation and heart posture towards God.
Vola: That's so true. As leaders in the midst of the overwhelming nature of the work/suffering/uncertainty that can leave us feeling exhausted, I really appreciated that the book calls us to hold the inward life and outward life together in meaningful and sustainable ways. The fact that our Cohort was an extension of living that out, was something that I really appreciated.
Vatriesha: Yes!! That's why when I approach equipping leaders in my work and in my calling, I have a very strong desire to make space and encourage others to stay in healthy consideration of how it is with their soul. I also want to live that out as a leader, and I want to make space to provide this "healthy consideration" for my staff and other leaders around my city. I have seen the vicious toil of burn out and it hurts my heart a lot. Even in our Cohort, we are in constant conversation about how we find good rhythms for our lives.
When you first start the journey of taking your faith and community development seriously – it can feel lonely. You wonder who else cares about this intersection. Then, you come to CCDA and find people who share that sense of calling and concern. The CCDA Leadership Cohort 8 (Cohort Gr8) was an amazing opportunity to deeply connect with other believers who are called into the work of CCD. It was just what I needed to gain strength for the work and to be held up by other leaders in the Cohort. It was amazing to see how ready my fellow Gr8 members were to connect with each other and pour out the love of God. Transformation happens through genuine relationships and I am thankful for the forever relationships and encouragement I received through this Cohort experience.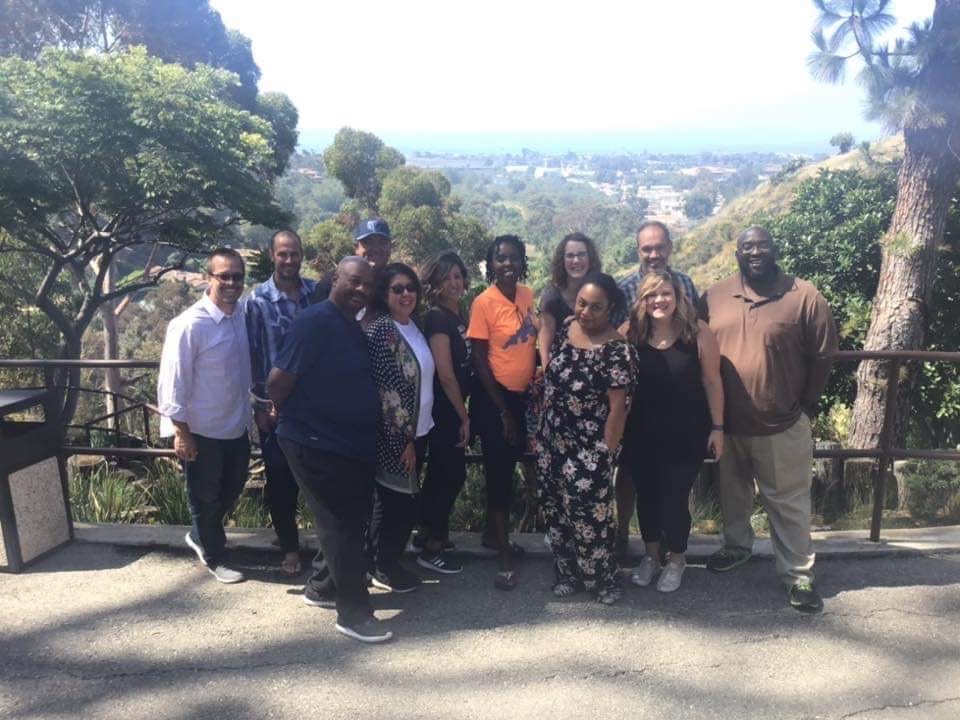 **The purpose of the Leadership Cohort is to replicate the relational DNA of the Christian Community Development Association in each generation of CCDA practitioners and members. It is often noted that CCDA founders are like family to one another. As the association grows, the desire is to maintain the relational connection, not only with founders and veterans, but among practitioners. The Leadership Cohort was founded to pass on relational DNA and exposure to the history of the association from founders and veterans to younger generations and to build strong, deep relational ties across the nation that will continue to undergird and expand the association.