by Kapria Jenkins Morrell
I'm a criminal. My crime. I'm black. And, yes, in 2019, the hue of my beautiful black skin is still a crime in America.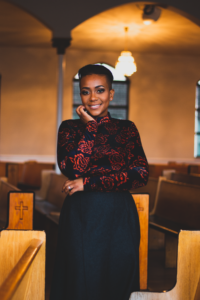 More than a half century after the Civil Rights Acts of 1964 (which is said to have ended segregation and discrimination in public places) people who look like me attempting to do normal-mundane things like: napping on a couch at their college campus, hosting a BBQ at a public park, mowing lawns in their neighborhood, using a coupon at their local store, talking on the phone in a hotel lobby, sitting at a coffee shop, swimming in a community pool, walking to work, cashing their paycheck at the bank, generates 911 calls and questioning from the police.

Why? Because, we live in a country where people still believe there is something suspicious and criminal about a black person occupying space in a public place. This belief isn't a 'hey, it's better to be safe than sorry' harmless belief. No, this false consciousness has tragic consequences for people of color.

Trayvon Martin (17). Fatally shot. His crime? Walking home while black.
Tamir Rice (12). Fatally shot. His crime? Playing in a park while black.
Renisha McBride (19). Fatally shot. Her crime? Knocking on a house door while black.
Rev. Clementa Pinckney (41), Tywanza Sanders (26), Rev. Sharonda Singleton (45), Cynthia Hurd (54), Rev. DePayne Middleton-Doctor (49), Ethel Lance (70), Susie Jackson (87), Myra Thompson (59), Rev. Daniel Simmons Sr. (74). All nine fatally shot. Their crime? Attending Bible Study while Black.
I listen to these horrific tragedies and my heart breaks. My heart breaks for so many reasons. But, mainly because these are real black lives that matter. Lives that were loss senselessly. And, these aren't just tragic one-off stories you hear about infrequently in the news. No, we are confronted with these tragedies one after another after another after another after another …

When faced with these atrocities, it is easy to allow ourselves to succumb to one or two evils: to be either apathetic and turn a blind eye and a cold shoulder to the violence or to be consumed with anger and hate.

Apathy. Hate. Both are poisonous to the soul and to humanity.

Apathy means you deny or ignore the very real existence of individual and systemic racism in this country and its deadly impact on people of color.

Hate means you walk around blinded by your hate—stumbling and fumbling in your darkness—injuring everyone in your path of wrath, including yourself.

Apathy means you remain silent and safe in your comfort zone and do nothing while innocent black lives are victimized, brutalized and murdered.

Hate leads you to do idiotic and sinful things like return senseless violence with more senseless violence.

Apathy. Hate. Both are diseases that devour the Body and need immediate attention and treatment.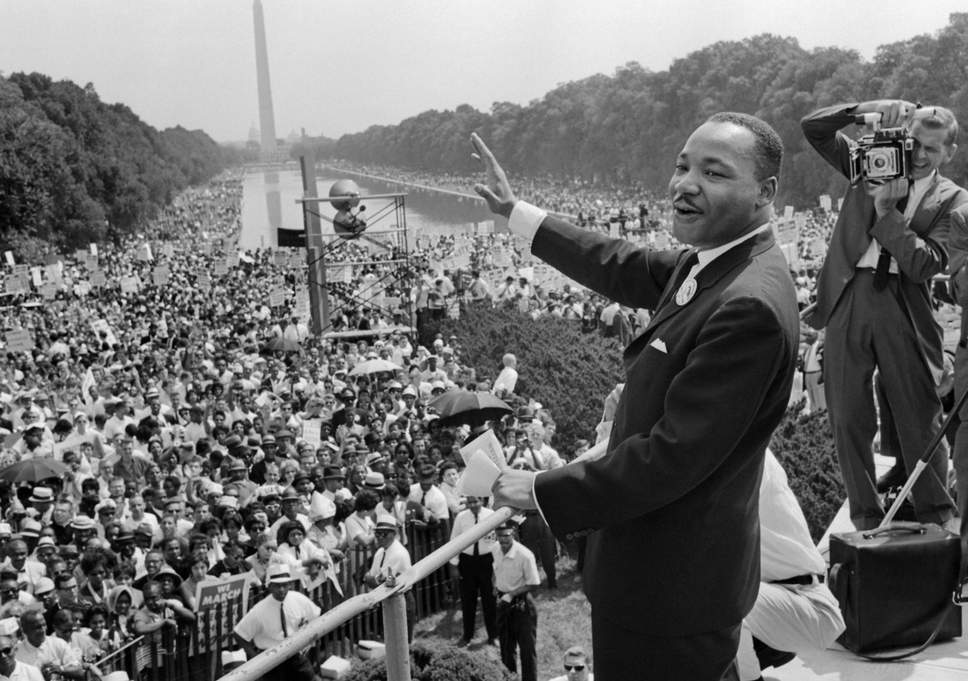 On Monday, January 21st, we celebrate a great man, Rev. Dr. Martin Luther King Jr. Though he was assassinated nearly 51 years ago, he still teaches us how to respond to violence, racism and injustice.

King was many things, a civil rights leader, an author, a Nobel Peace Prize Winner, a husband, a father. But, most importantly he was a believer and follower of Jesus Christ. He saw a world that was less than what God created it to be and he answered God's call to do something about it.

While King was a man of nonviolence, he was a fierce fighter. King chose the greatest weapon in his arsenal—the love of God.

Every speech, letter, book, sermon, march, protest was rooted in his Christian faith, his love for Jesus and his love for all God's people.

In a world filled with hate and violence King chose love. Love. The greatest of all God's commandments. Love.

Scripture tells us in Matthew 22:37-39: "'Love the Lord your God with all your heart and with all your soul and with all your mind.' This is the first and greatest commandment. And the second is like it: 'Love your neighbor as yourself.'"

King lived, he fiercely fought and he ultimately was shot dead on a hotel balcony in Memphis, Tennessee for answering the call to see justice, peace, freedom, equality, humanity, love in this world.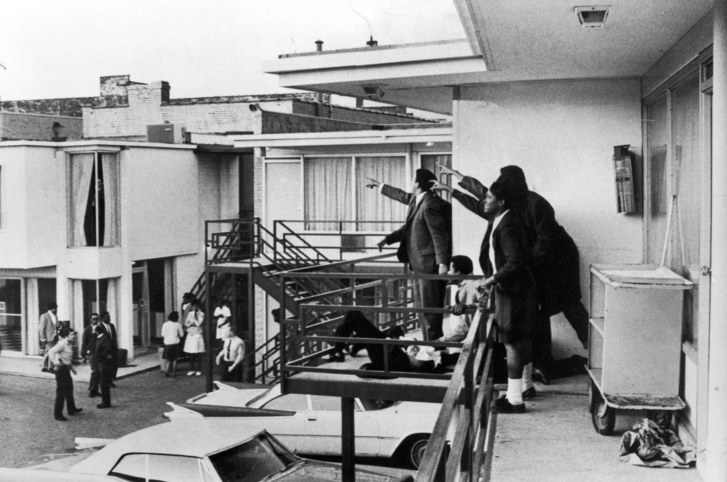 Pause right here and let this saturate your consciousness: Rev. Dr. Martin Luther King Jr. (39). Fatally Shot. His crime? Loving and serving humanity while black.
King was very clear on the legacy he wanted to leave behind. On February 4, 1968 (two months before his assassination on April 4, 1968) King preached one of his last sermons, "The Drum Major Instinct" from the pulpit of Ebenezer Baptist Church in Atlanta, Georgia. There, he prophetically told his congregation how he wanted to be eulogized: "I'd like for somebody to say that Martin Luther King Jr. tried to love somebody." He added: "I want you to say that I tried to love and serve humanity."

How beautiful would this world be if we all answered God's call to love?

Love would drive us to acknowledge and celebrate our diversity, knowing that although we may look so beautifully different, we are all one. One race. One human race. One Body in Christ.

Love would drive us to leave our comfort zone and breakdown walls and barriers that serve to divide and destroy us.

Love would drive us to have honest, vulnerable, real … and yes uncomfortable, difficult, messy conversations about race and white privilege and black oppression.

Love would drive us to search deep within ourselves, examining our heart and innermost being and force us to confess our sins and cast out our biases and prejudices and racism and hate.

LOVE. How beautiful would this world be if we all answered God's call to love?
Kapria Jenkins Morrell is a Detroit, MI native. She currently serves as the Children's Ministry Director at Mosaic Midtown Church located in Detroit, MI. She is also the Director of Corporate Philanthropy at The Children's Center. Kapria is married to Ivoire and together they have one son.