CCDA Online Institute presents: CCDA Webinars.
Join with the CCDA Community each month in deepening your CCD practice around topics like Soul Care, Non-Profit Management, Gentrification, Fundraising, Social Enterprises, Rural CCDA, and more!
The CCDA Online Institute presents "Bread for the Resistance: Spiritual Practices to Sustain CCD Work" featuring Donna Barber.  Seasoned practitioners carry a wealth of knowledge and experience in the work of community development but, burdened by the trauma or weary with challenge, can sometimes drift away from the fire and faith that led us into the work to begin with. Revisiting the sparks of God's call can help us remember or discover some of the spiritual practices that are necessary to sustain the work long term. Join Donna Barber along with CCDA's Leadership Development & Training Director Lisa Rodriguez-Watson, to discuss spiritual practices to sustain your CCD work & ministry for the long haul.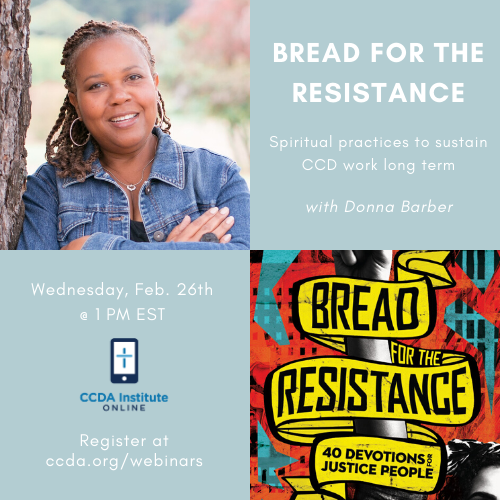 You can take advantage of this resource for FREE as a CCDA Member. Not yet a member? Sign up for as little as $10 a month to watch CCDA webinars at no charge. You don't want to miss out on this amazing community development resource!
---