Click a past webinar to download, or an upcoming webinar to register
CCDA Online Institute presents: CCDA Webinars.
Download past webinars.Register for upcoming webinars.
Join with the CCDA Community each month in deepening your CCD practice around topics like Soul Care, Non-Profit Management, Gentrification, Fundraising, Social Enterprises, Rural CCDA, and more!
You can take advantage of this resource for free as a CCDA Member. Not yet a member? Sign up for as little as $10 a month to watch CCDA webinars at no charge.
---
Next Webinar:
Mar. 27th – The Value & How To of Church Based Partnerships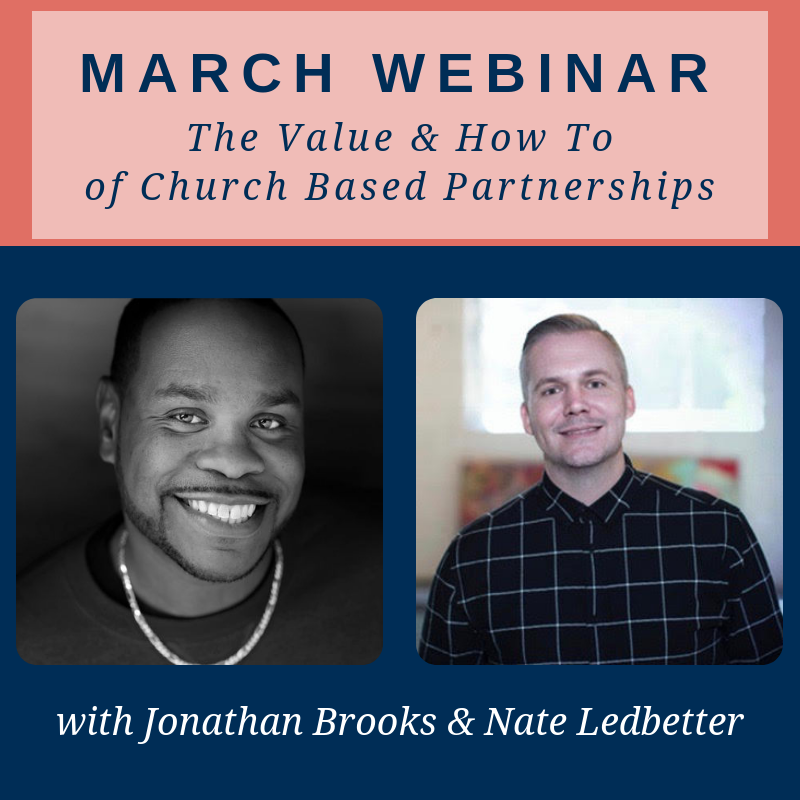 The CCDA Online Institute presents "The Value and How To of Church Based Partnerships" webinar, providing best practices for successful partnerships with other churches, civic organizations, and the public sector. Good ministry rarely happens in isolation and the Church still has the potential to be a community's most significant change agent. What makes the difference in partnerships that work? Attend this webinar with Pastor Jonathan Brooks and Nate Ledbetter to hear stories about and learn strategies for effective church-based partnerships. Join us on March 27th!
Pastor Jonathan Brooks – Jonathan serves as Senior Pastor of Canaan Community Church in Englewood, Chicago, and is author of Church Forsaken.
Nate Ledbetter – Nate serves as Justice Pastor at Warehouse 242 in Charlotte, North Carolina, and is a certified CCDA trainer.

---