CCDA Online Institute presents: CCDA Webinars.
Join with the CCDA Community each month in deepening your CCD practice around topics like Soul Care, Non-Profit Management, Gentrification, Fundraising, Social Enterprises, Rural CCDA, and more!
You can take advantage of this resource for free as a CCDA Member. Not yet a member? Sign up for as little as $10 a month to watch CCDA webinars at no charge. You don't want to miss out on this amazing community development resource!
---
Next Webinar: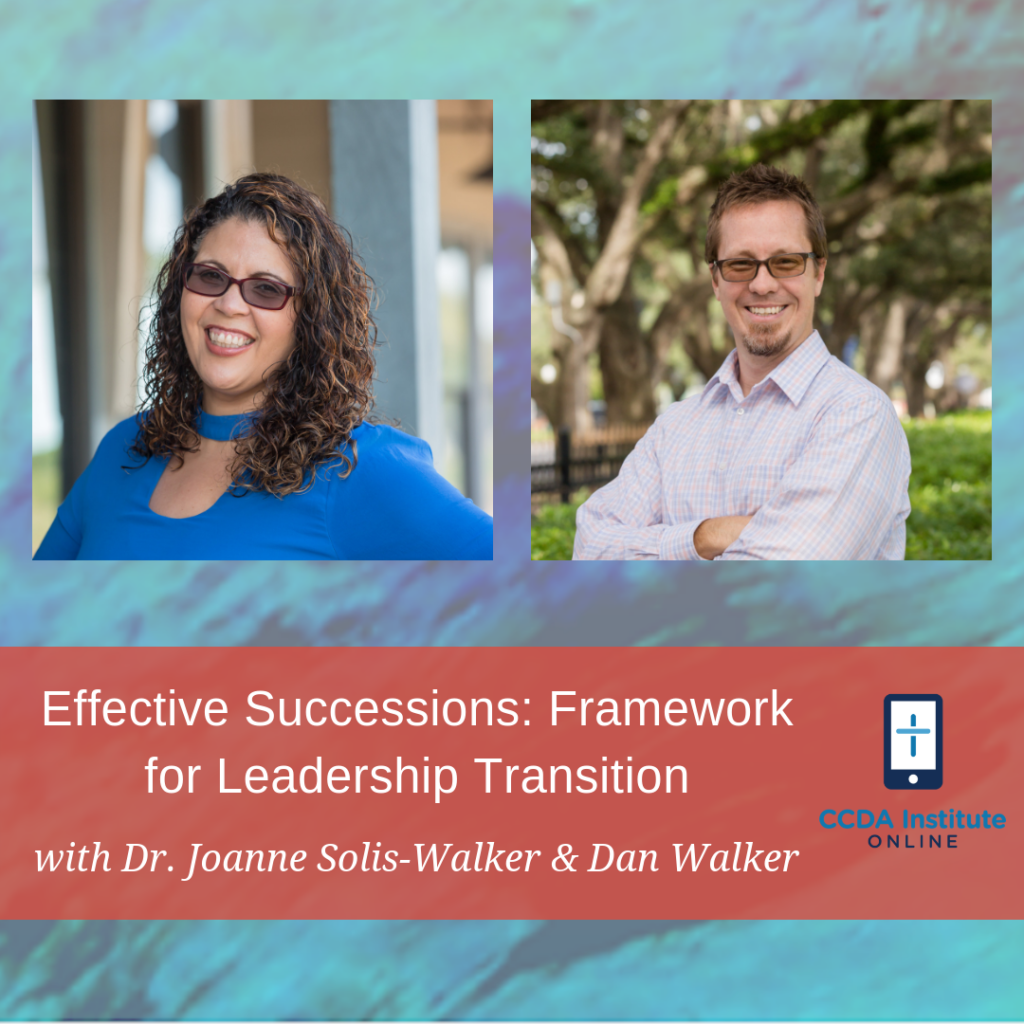 On July 31 @ 1pm, the CCDA Online Institute presents "Effective Successions: A Framework for Leadership Transition" webinar, providing best practices and information on how to plan and execute effective leadership succession. Leadership transition happens in every organization. HOW and WHO we transition has an impact upon the organization and the broader community. Join our webinar to discuss the importance of successful leadership transitions. Join CCDA CEO Ava Steaffens as she facilitates this webinar!
---
As long time CCDA practitioners and advocates, Dan Walker and Dr. Joanne Solis-Walker have led and successfully transitioned multiple churches, nonprofits, and educational programs. They are the founders of CaminoRoad, a development company focused on leadership, culture, and praxis. Joanne has a PhD in Organizational Leadership & Development and Dan is a candidate for a Doctorate in Urban Ministry Leadership.