CCDA Online Institute presents: CCDA Webinars.
Join with the CCDA Community each month in deepening your CCD practice around topics like Soul Care, Non-Profit Management, Gentrification, Fundraising, Social Enterprises, Rural CCDA, and more!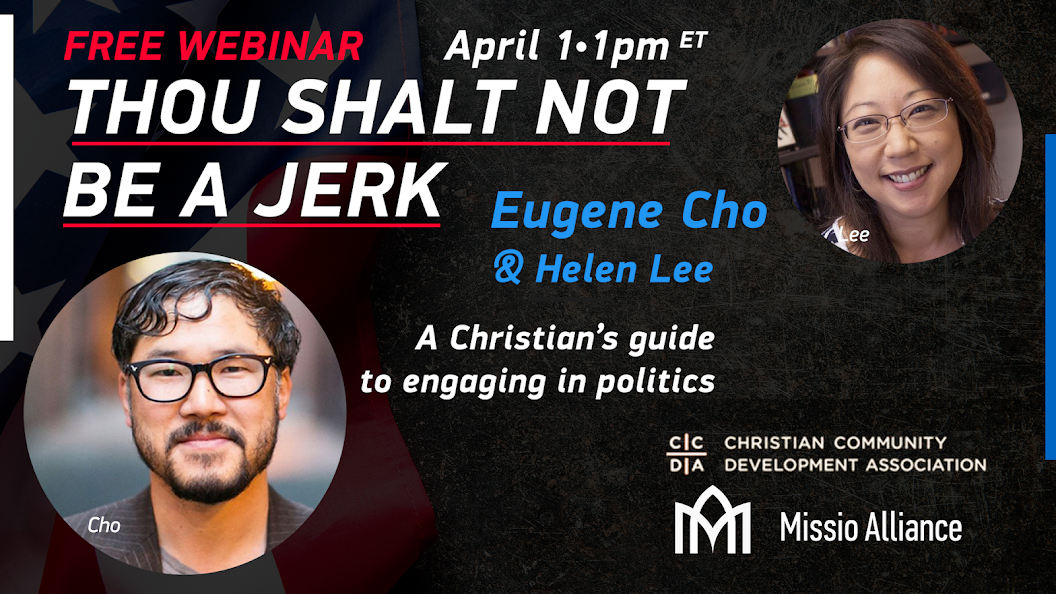 Are there particular ways Christians should think about engaging politics that are distinct and unique? Eugene Cho, author and founder of One Day's Wages, believes so. Join us for a conversation with Eugene about his new book, Thou Shalt Not Be a Jerk, and learn what his ten commandments are for Christians as they engage in political discourse and activity.
Members take advantage of previous webinars for FREE. Not yet a member? Sign up for as little as $10 a month to watch CCDA webinars at no charge. You don't want to miss out on this amazing community development resource!
---