CCDA Online Institute presents: CCDA Webinars.
Join with the CCDA Community each month in deepening your CCD practice around topics like Soul Care, Non-Profit Management, Gentrification, Fundraising, Social Enterprises, Rural CCDA, and more!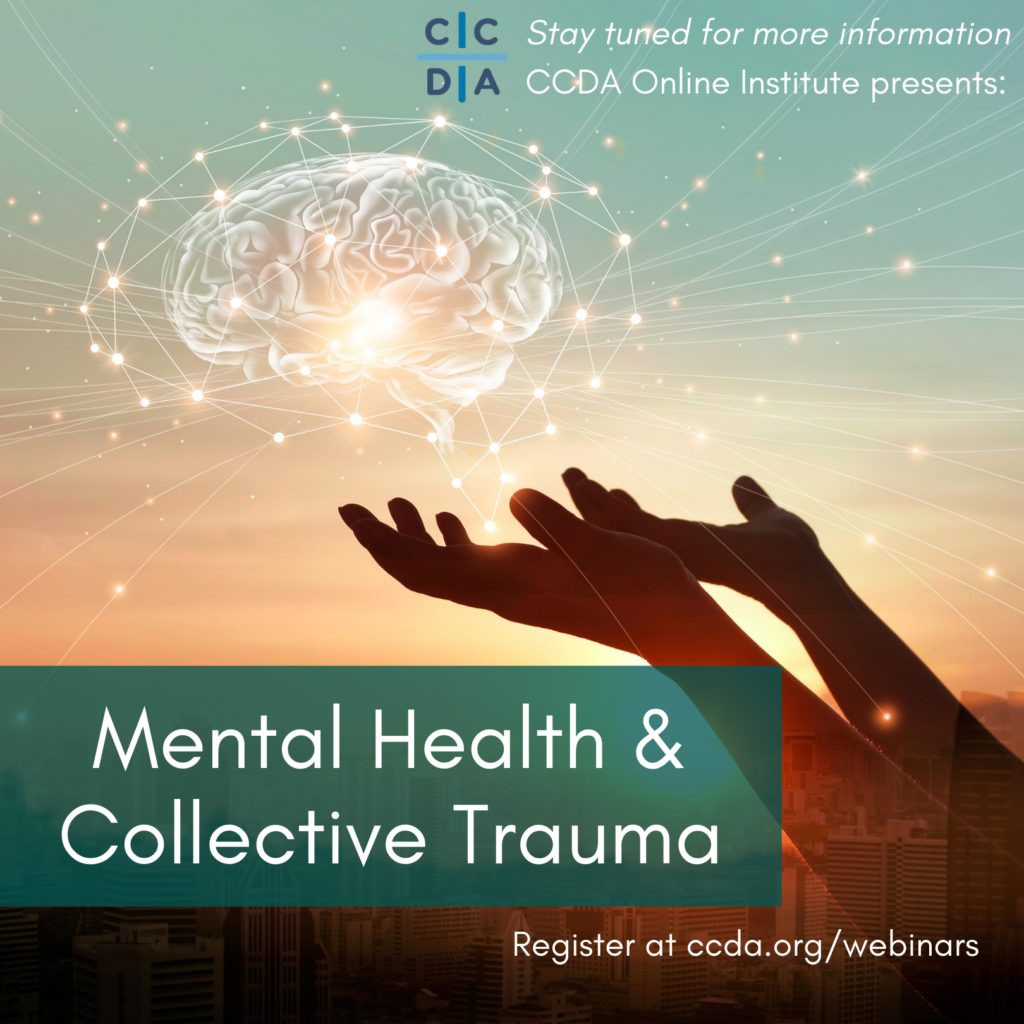 The CCDA Online Institute presents "Mental Health & Collective Trauma."  We are digging deeper to learn more about trauma, how it has historically and collectively impacted communities of color within the context of 2020. 
Join us for a webinar to learn more about the implications of continued trauma on mental health and glean community & individual coping tools from on the ground CCD mental health practitioners. Stay tuned for future date announcement!
---
Members take advantage of previous webinars for FREE. Not yet a member? Sign up for as little as $10 a month to watch CCDA webinars at no charge. You don't want to miss out on this amazing community development resource!
---