CCDA's local network in the Pacific Northwest recently organized a compelling training session for their network members, focusing on the theology of CCD principles. The event featured Rev. Dominique Gilliard, and was held in conjunction with the highly anticipated 2023 Perkins Lecture Series. Part of the series included Rev. Dominique Gilliard's sermon to Ranier Avenue Church here. Below is a short reflection by a local network member, Anaëlle Enders.
Dominique Gilliard's presentation clarified the vision of how these principles are thoroughly based on scripture. I have been working with Urban Impact's Homework Club since the beginning of this year as a student intern, and since the concept of CCD principles are something newer to me, I immediately wanted to learn more. This topic is so intriguing to me because I've grown up around Christian community and it seems that we don't always engage with others with intentionality and with true reconciling impact. It was encouraging to meet others who are pursuing this vision in a variety of communities.  I was scribbling down pages full of notes during the gathering because there were so many references to scripture! One of my favorites was Isaiah 58, a call to holistic missions for the entire body of Christ. Dominique Gilliard's presentation of the reason we pursue redistribution and reparations paralleling this with the story of Zacchaeus was so clear and helped me see how this is backed with a biblical foundation, something that God deeply cares about. 
Looking to learn more or refresh your understanding of the CCD Philosophy? Check out our workshop below: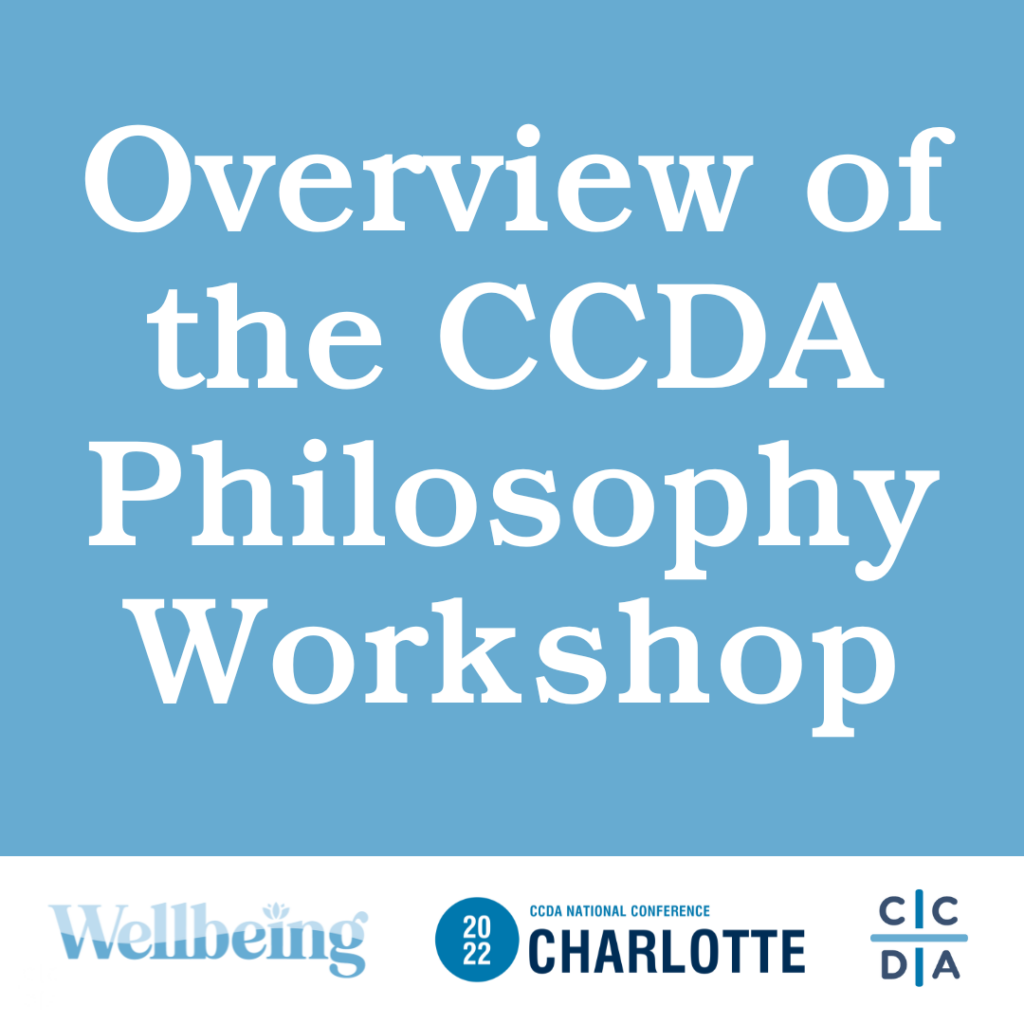 Overview of the CCDA Philosophy 2022
This workshop will introduce the 8 Key Components of the Christian Community Development Philosophy. Together, attendees and facilitators will discover how this approach to ministry can restore and transform lives, communities, and systems.