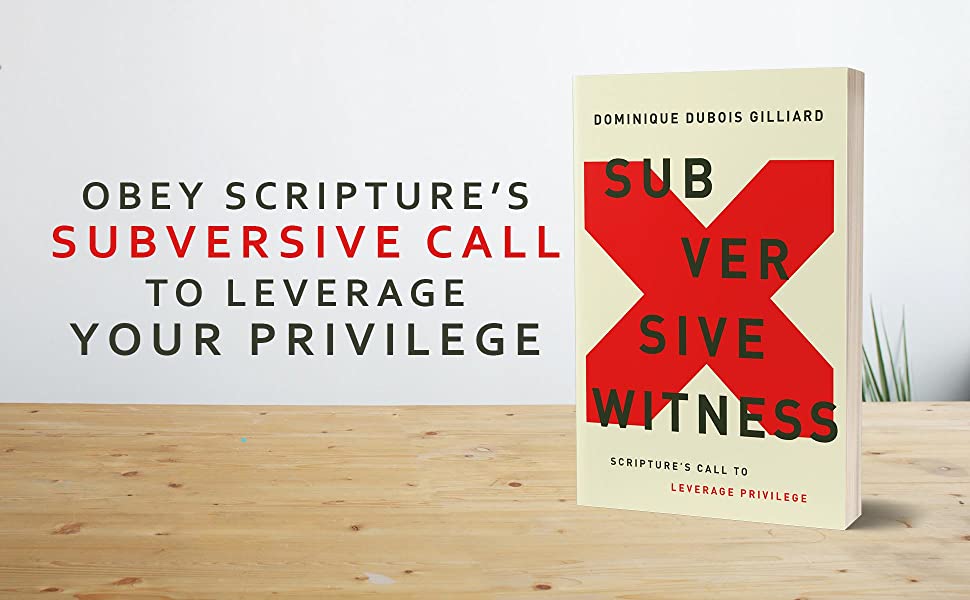 An Excerpt from Subversive Witness
by Dominique DuBois Gilliard
One day while Moses was tending Jethro's flock, he encountered the angel of the Lord in a burning bush. As Moses investigated why the blazing bush was not consumed, God called Moses by name from within the bush. Moses responded by approaching the bush, and God told him to halt and remove his shoes because he was on holy ground. A conversation ensued, and God told Moses, "I have indeed seen the misery of my people in Egypt. I have heard them crying out because of their slave drivers, and I am concerned about their suffering. So I have come down to rescue them from the hand of the Egyptians" (Ex. 3:7–8). God then commissioned Moses to go to Pharaoh and lead the Israelites out of Egypt, explaining that he would serve as the conduit for divine liberation.
Imagine Moses' trepidation upon hearing God's plan. It had been forty years since Moses was last in Egypt, and he left fleeing for his life. Egypt had been a source of trauma, violence, and oppression for Moses. There he was separated from his biological family, was socialized into a culture that saw him as inferior, and witnessed his people brutalized, exploited, and enslaved. These traumatic experiences legitimated Moses' resistance to God's plan. Nevertheless, God called Moses to leave comfort and security yet again to reconnect with his people and to identify with their suffering. At forty years old, Moses was compelled by the Spirit to leave the palace, and then at eighty years old, he was commissioned by God to return to Egypt to confront Pharaoh. Moses' identity, purpose, and mission were fatefully tied to his people's condition, and though he seemed to escape this reality for seasons, God continued to bring him back to the oppression his people endured. God continued to remind Moses that he could not be truly free until his people were liberated.
God challenged Moses to reimagine freedom, to redefine it in a collective, rather than individualistic, manner. The Spirit troubled Moses' soul when he thought freedom was satiation in the palace as his people suffered beyond the royal walls. The Spirit led him to reconnect to his people and opened his eyes to their suffering. However, since Moses was still on his own spiritual journey, he did not comprehend what God was up to. Then, after Moses had established a comfortable life in Midian with his family and was discipled by Jethro, God appeared again and disturbed his comfortable life once more. This time God revealed to Moses that divine liberation could not be authentically found in fugitive escape or in establishing geographic distance from the cries of one's people.
People from disenfranchised communities are often tempted to ascribe to this mirage of freedom when they leave the state for college, graduate, and settle down in the suburbs or begin to climb the corporate ladder. While each of these things are great, too many Christians—particularly in this context—succumb to thinking that when oppression is out of sight and out of mind, they are free. God corrected this line of thinking in Moses' life.
Being afforded an opportunity to leave home to gain skills, tools, and resources to better our lives is a privilege, but we must remain vigilant when we are afforded such opportunities. Satan will distort them and turn them into selfish, futile missions of trying to escape internalized oppression when you have come from a disenfranchised community where the people believe that nothing good can come. Shifting how we think about education can help us resist these impulses toward rugged individualism and internalized oppression. Our education is not solely for us as individuals. We receive an education so we can bring back our knowledge, skills, and resources to enrich and transform the communities that formed and shaped us.
Physically distancing ourselves from the pain of our people and the suffering of our neighbors is a privilege. When we exploit our resources or talents to try to permanently escape the plight of our peers, we fail to faithfully steward our privilege. We join the imperial rat race instead of pursuing the kingdom on earth as it is in heaven. We forsake an opportunity to embrace shalom and become agents of transformation.
What we have been entrusted with is not just for us. The resources we possess have not been bestowed unto us just to create geographic distance for our families from the world's brokenness. We are blessed to be a blessing, to reinvest in our communities, and to contribute to communal flourishing. When we exploit our privilege to run away from the pain of our communities, we miss transformational opportunities to help induce freedom, liberation, and deliverance where captivity, disenfranchisement, and despair have reigned too long. We are not saviors, but the Spirit works through willing vessels who offer their lives to the Lord as living sacrifices, those who are intent on seeking the peace and prosperity of their communities because they know that flourishing occurs when the hood prospers.
Theologian Justo González writes about the collective freedom God was opening Moses up to. "Moses, after the encounter with the burning bush, goes back to his people for their liberation." González explains that Moses' encounters with God were not merely for his personal salvation but occurred "in order [for Moses] to go back to his people to do the work of God with and among them." González concludes that Scripture highlights "the importance of one's people for one's own religious obedience and fulfillment." This new vision of freedom called Moses into solidarity with suffering and challenged him to realize what Maya Angelou would later prophetically declare: "The truth is, no one of us can be free until everybody is free."
Dr. King, in his iconic "Letter from a Birmingham Jail," also unpacked what this kingdom vision of mutuality and collective liberation entails: "I am cognizant of the interrelatedness of all communities and states. I cannot sit idly by in Atlanta and not be concerned about what happens in Birmingham. Injustice anywhere is a threat to justice everywhere. We are caught in an inescapable network of mutuality, tied in a single garment of destiny. Whatever affects one directly, affects all indirectly." King then concluded, "We know through painful experience that freedom is never voluntarily given by the oppressor; it must be demanded by the oppressed." Dr. King's vision of militant, nonviolent, civil disobedience was undoubtedly informed by Moses' leadership and the book of Exodus.
Confronting Pharaoh is unnerving because ministry to dismantle imperial oppression is met with resistance from principalities, powers, rulers of the darkness of this world, and spiritual wickedness in high places. When God sends you to confront Pharaoh and uproot imperial oppression, the empire will try to crucify you, and you literally will have to offer your body as a living sacrifice to the Lord. Defying the powers that be requires a resolute belief that God truly is the great "I Am." W. E. B. Du Bois articulates the questions one must consider before following the Spirit's lead to confront Pharaoh: "How shall Integrity face Oppression? What shall Honesty do in the face of Deception, Decency in the face of Insult, Self-Defense before Blows? How shall Desert and Accomplishment meet Despising, Detraction, and Lies? What shall Virtue do to meet Brute Force?" Du Bois then explains, "There are so many answers and so contradictory; and such differences for those on the one hand who meet questions similar to this once a year or once a decade, and those who face them hourly and daily."
---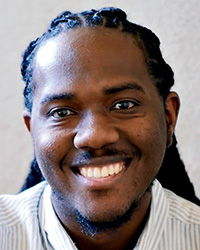 Dominique DuBois Gilliard is the Director of Racial Righteousness and Reconciliation for the Evangelical Covenant Church. He is the author of Rethinking Incarceration: Advocating for Justice that Restores, which won a 2018 Book of the Year Award for InterVarsity Press and was named Outreach Magazine's 2019 Social Issues Resource of the Year. Gilliard also serves as an adjunct professor at North Park Theological Seminary and serves on the board of directors for the Christian Community Development Association. In 2015, the Huffington Post named him one of the "Black Christian Leaders Changing the World." Subversive Witness is Gilliard's latest book.

Excerpt from Subversive Witness: Scripture's Call to Leverage Privilege by Dominique Gilliard, © 2021. Used by permission of Zondervan.