Ruth Lomo arrived in the United States in 2001 as a Sudanese refugee responsible for 10 children, fleeing civil war in Sudan. Settling in Memphis, Ruth's children attended a small Christian school, and unlike other isolated refugees, developed necessary social and language skills. Ruth was burdened with a heart to start an initiative that would help the rest of her community of refugees; in particular, something that would bridge the gap between their community and the education system.
Today, what Ruth Lomo was convicted to pioneer, with God's provision, is known as the Refugee Empowerment Program (REP), directed by Cam Echols. Cam was working as a social services director when she met Ruth and found a renewed purpose with REP. Cam started asking, "How can I give back as a single mother of 3? How can I show other mothers they don't have to be dependent on a system that makes them feel entitled (ie. a food pantry, clothing closet, etc.)?"
As she began her work with REP, Cam wanted to develop a true community, moving away from a system of dependence to one of empowerment. She began implementing the principles of Christian Community Development with a great deal of listening and asking, what are the assets of this community? Cam's work with REP over the past 13 years has transformed the way that REP serves and loves the refugee community. 
She credits her success to what she has learned from the many people and cultures she has worked with. When Cam asked herself, "How do I show the love of Christ in a mostly Muslim community," she realized they were able to because they had been around long enough to have developed a relationship with the Muslim community.  
Along the way, Cam realized if she wanted to develop leaders within REP, it was going to start with the youth. Today, they serve 250 students in their after school program and 125 adults from over 18 different countries through an academically-focused after school program and ESL classes. REP is committed to developing leaders among the refugee youth, and their students are quick to return and pour back into the community.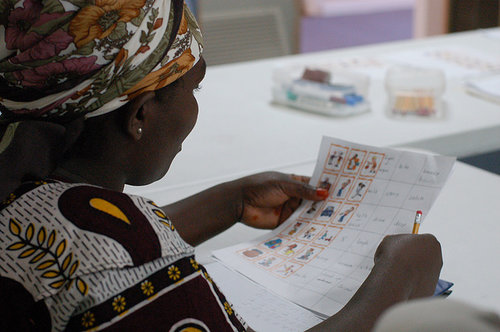 Prompted by the question of "who will come after me?" and the desire to have indigenous leadership within REP, they are currently working on a leadership development program for their youth. Cam hopes their leadership development program will include job training, community service, and civic engagement.
When asked about her long-term dream for REP, Cam responds quickly: a transitional school for refugee students. Cam envisions a school that will meet refugee students in their unique place in life, providing the skills and knowledge they need to transition to a public or private school after 18 months. Her students are so determined to succeed, Cam hopes someday they will have a transitional school to help facilitate their success.
The Refugee Empowerment Program is uniquely situated in the diverse but racially divided city of Memphis. It is a city that, according to Cam, has failed to deal with their own racial issues for so long, and refugees don't understand why things are the way they are. "But when you bring in a diverse people," Cam so proudly speaks of the refugee community, "That diverse community, we've become the voice that says, 'No, we are human. We're all human.' We get to share this experience with the city of Memphis."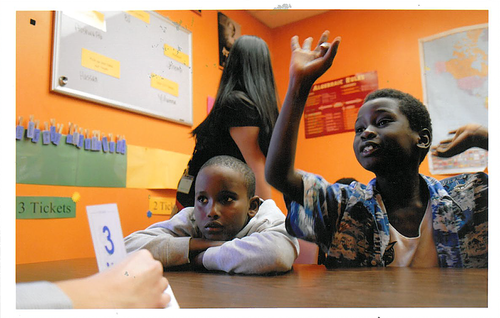 Ruth Lomo, whose own story of displacement prompted the vision for REP, is still connected to the refugee community in Memphis. She has been returning to south Sudan to share what she has learned and begin to implement some of the principles of CCD there.
Cam and the REP community are excited to welcome the CCDA family to Memphis in November. CCDA is grateful to have Cam serving on the Host Team. She is the perfect fit to take the lead on the NSLI and International teams. When asked what she hopes for the conference in November, Cam boldly stated, "I want CCDA to stretch and challenge the city of Memphis. I want people to be aware of what's happening across the country. People are trying to be change-agents for the kingdom. I want people to take something back to their city from Memphis."
She said it so well. That is our prayer also, Cam. That the minds and hearts of people would be thus illuminated.