CCDA Global Connections presents: Who is My Neighbor, a six-part blog series recounting stories and impacts from a trip to Central America, written from a CCDA perspective.
Part II: Honduras, Scratching the Surface of a Nation
by Dawnielle Miller & Elnie Goodman
Living in the DC Metro area, many of our neighbors are from Honduras. Some are recent arrivals while others have lived in the United States for decades. A love for these friends motivated our journey to Central America. We sought to understand the complexities pushing many to leave their homeland and migrate north.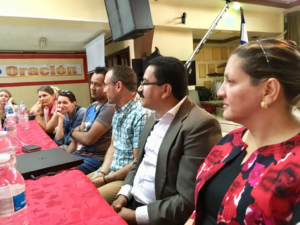 Driving across Honduras, the original banana republic, it is impossible to miss the land's fertility, which is both the source of its beauty and the reason for centuries of exploitation. Honduras has been controlled by the interests of US based fruit companies for over a century. In exchange for political favors, these companies offered to assist in development at a high price to the Honduran people.
Our hosts helped open our eyes to the realities of US involvement over the past century, including its silence in the midst of a coup in 2009, which contributed to the groundwork for the emergence of political corruption, drug cartels, gang violence, extortion, widespread unemployment, and extreme poverty. These are the realities people are escaping in search of safety, opportunity and hope of a better life. As our new friend and Honduran church leader Alexis Pacheco stated, "We were figuring out how to reduce extreme poverty and we're making great progress. However, no one was prepared to combat the violence."
In the midst of a difficult history and challenging socio-political landscape, we encountered heroes, a people of faith with insurmountable courage and tenacity bringing hope as they give their very lives. We are learners from each other's stories, expectantly searching for what the Lord is doing to answer the cry of his people while we wonder how we are called to participate.
"All around we see the open wounds of Christ and we get to put our hands in them."
Cesar, a former gang member was brave enough to share his story. His body still bears the wounds of the abuse he suffered at the hands of his father, who eventually abandoned the family while his stigmatized single mother raised eight children under the weight of extreme poverty. After sharing how he succumbed to eating garbage to survive he stated, "No one joins a gang because they want to, it is a result of desperation."
These churches also hold the stories of those forced to flee for their lives. A mother shared that her son was hunted by the gangs for being a police officer. He is now in the US seeking asylum. She tearfully shared the mixed emotion of gratitude for his livelihood and deep sadness over their separation while commenting, "Internal migration is no longer an option. They (the gangs) will find you like a needle in a haystack."
Jose builds hope and unity in the the name of Christ in one of these communities, "All around we see the open wounds of Christ and we get to put our hands in them." These courageous Christ followers are attending to the wounds of the hurting, forgotten, and marginalized.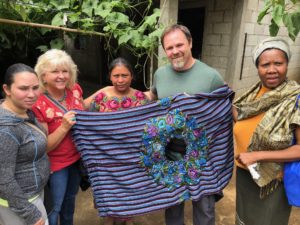 We also listened to the determination of an evangelical woman who aligned herself with the work of Catholic Scalabrinian sisters receiving deported migrants disabled during the grueling journey north. Resources are scarce for their team of four. They attend to 2-3 plane loads of deported migrants daily. How does she continue this burdensome work? "It's the children of these maimed and disabled migrant parents," she said, "they give me hope to continue."    
We met with scholars who are compiling research on youth migrants. Everything related to human rights is subversive in Honduras, and their research puts them at risk. Yet, they continue with tenacity, finding creative ways around opposition. Their work has been used by human rights organizations calling attention to these vulnerable youth and the circumstances from which they flee Honduras: murder, violence, gangs, extreme poverty, sexual abuse, and domestic violence. 
We are not carriers of solutions but we are called to share the struggles of our brothers and sisters…
We found courage mixed with a martyr's heart everywhere we went. Miriam, a Swedish missionary, fights corruption with grassroots approaches that reach to the top. She spoke in a quiet unassuming voice explaining how life has progressively worsened since the coup in 2009, when it became deadly to publicly resist. She knows she is being watched and, though a mutilated body was placed on her front doorstep a week prior, she remains unafraid. We asked what brings her hope. "God is big," she responds, "He can and will do great things." We believe her and admire her faith.
As visitors, we only scratched the surface of a nation filled with pain and suffering while also getting a glimpse of the beauty and resilience in the hearts of our brothers and sisters who have stayed and are paving a path forward. We are not carriers of solutions but we are called to share the struggles of our brothers and sisters listening compassionately and sharing what we have learned.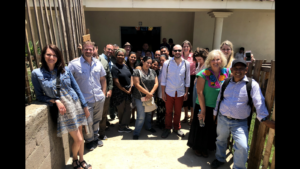 Through the hospitality of our Honduran church family, we have seen a glimpse of the ways US foreign policy and well-meaning mission has negatively impacted those it was meant to help. A verse that continued to ring in our hearts as we traveled Central America was, 2 Chronicles 7:14, "if My people who are called by My name will humble themselves, and pray and seek My face, and turn from their wicked ways, then I will hear from heaven, and will forgive their sin and heal their land."    
We feel a call to humility and repentance. There is a desire in our hearts to see a "turning from our ways" and a lament of what we have done to contribute to such a violent and broken society. Let us pray for our brothers and sisters, while encouraging our own government to let these countries re-build without interference. As we have learned of the realities of our brothers and sisters who are fleeing Central America; let us welcome the stranger with open arms, listen to them, and respond in love.  
Missed Part I of "Who is My Neighbor"? Read the story of how one man traveled from El Salvador to San Francisco, and how welcoming the stranger transformed his journey.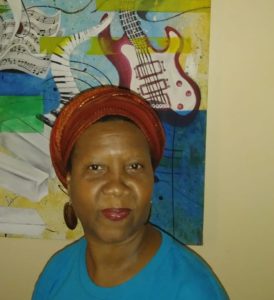 Elnie Goodman lives in Washington DC. She has taught for many years in the public schools and now serves immigrants as an accredited DOJ rep at National Wesleyan Church.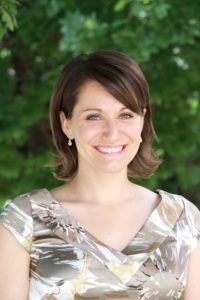 Dawnielle Miller is a co-founder and Executive Director of Casa Chirilagua, a Christian Community Development ministry doing life alongside the Central American immigrant community in the Chirilagua neighborhood of Alexandria, Virginia