CCDA Global Connections presents: Who is My Neighbor, a six-part blog series recounting stories and impacts from a trip to Central America, written from a CCDA perspective.
Part IV: Guatemala, a Light in the Dark
by Michael Phillip
"GOD HAS COME HERE TO STAY SO DARKNESS HAS TO LEAVE!"
It is hard to put into words all that we've learned on this journey. A group of us started in Honduras, traveled by land through El Salvador and Guatemala, then crossed the border into Mexico. We felt deep emotions and made rich connections between our group and the heroes of the faith we met along the way.
Our time in Guatemala was exquisitely painful. Yet in the midst of this pain we found such unquenchable hope in those laboring in the hard places. The longest stretch of our trip was spent in Guatemala. We visited Guatemala City, Patzún, Antigua, Xela, San Pablo and smaller towns in between. A few key relationships help illustrate what we learned along the way.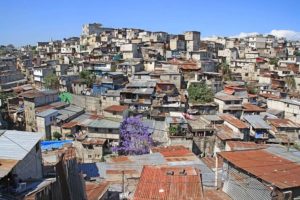 Guatemala City has over 240 slums. One such place is called La Limonada, located in Zone 5 of the City and built back in 1958. It earned its name because the people are tough, much like sucking on a lemon.
A mile-long strip of land, La Limonada is home to 60,000 people and 12 gangs. On average, two people are killed here every week. Life in La Limonada is rife with abuse and other hard challenges. The people have to be tough to survive.
But we saw the miracles of love in La Limonada; signs of hope and restoration in a place of incredible suffering and loss. Tita Evertsz spoke her soft firm words of worship. The streets were  trash strewn and sewage filled, though she called them "beautiful". Tita said that she smells the aroma of Christ walking in those streets. Love incarnate.
She models this love with grit and determination wrought from her loss and redeemed by His love. Her peace defies all understanding as she recounts having lost thousands of her friends to death in the barrio over the last 23 years of ministry. After all of this she still says, "I see beauty and hope everywhere. To be able to see true hope you have to be able to be in a place of hopelessness."
Tita introduced us to another hero of the faith in La Limonada. Otto is a big man with a big heart. An ex-gang member who used to run the streets of La Limonada, he told the story of his conversion.
Otto and his homies hijacked a bus and robbed its passengers of their valuables. In the middle of this robbery, a little girl pushed forward in front of Otto and stared up into his face with tear-filled eyes. She held out her small hand with an equally small offering. Barely able to speak she said, "Please don't hurt my mommy, this is all we have."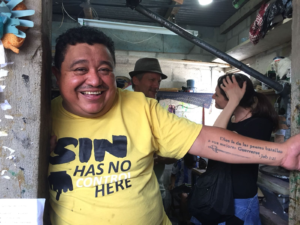 In that moment Otto's conscience snapped him back to the reality of what he was doing. He dropped his pistol and fled from the bus, never to return to gang life.  Soon after, Otto dedicated his life to Jesus and found a new way, as well as a new "familia" to run with.
Today, Otto runs a high-quality shoe making business in the heart of his community. He employs young men trying to leave gangs or avoid them altogether. Though La Limonada is a dangerous place to do business, Otto acts as a key leader in the neighborhood, and adds immense value to the area. Our group visited his shop and all were impressed with his designs and work ethic. In fact, I think we all walked away with a new pair of shoes.
Otto's transformation is a true sign of hope and development in a place that needs it desperately. I particularly loved Otto's tattoo, "God gives the hardest battles to His strongest warriors".
Fight on, Otto!
As Tita was wrapping up our visit she said, "GOD HAS COME HERE TO STAY, SO DARKNESS HAS TO LEAVE!"  It is that hope, that belief, that sustains people like Tita and Otto. It is why I call them heroes of the faith. It is also why we need to support their efforts through connections, networking, resources, prayer and encouragement.
We as CCDA Global Connections Community will continue to build these connections so that the greater CCDA family can also learn from and support such heroes. This story was just one part of one morning of our journey. Each and every stop along the way, we met people who are making a stand for Christ, even with overwhelming forces stacked against them.
The challenges are immense on the local level. Shifts in the geopolitical landscape are tearing apart families and communities, and weakening national and regional economies.
Yet there is hope! Are we willing to stand with our neighbors to the south and help them overcome? What will we do to learn more about our neighbors? Will we see the beauty and believe in the Hope that is set before us?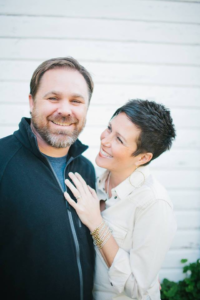 Michael Philip serves as the leader of the InnerCHANGE Horizons Team. He and his wife Erika have served as vocational missionaries for 20 years in Chicago, Rwanda, Uganda, Miami and now the East Colfax neighborhood of Aurora, Colorado.
Michael's passion is to empower the least of these in becoming fully healed disciples of Christ. He does this by exploring and planting new expressions of the Church, equipping new leaders through mentoring and coaching, developing new innovative solutions to poverty and creating organizational processes to multiply InnerCHANGE's impact and improve the quality of its ministries among those in need of Christ.
Missed Who is My Neighbor Part III: El Salvador? Continue the journey as we deepen our understanding of migration, welcoming the stranger, and caring for our neighbors in Central America.