Read the full press release about his announcement here.
A Little about Lorenzo
Tell us about yourself.
I'm from North Carolina and I have a wife named Natarsha Sanders, a sister, and parents. I currently reside in Kerville, TX.
I'm working on a Ph.D from North Carolina State that focuses on the spiritual experiences of Black men in historically white universities. It's been a fun study so far, and I'm ready to finish it! I'm learning a lot of interesting things about the college experience and how it impacts Black men. My passion for education equity comes from my experiences in the U.S. education system, which were inequitable. I was able to navigate the system because of my family, church and communal support. I recognize not everyone has that type of support, so I want to help them to have the same sort of community that I had.
What is one fun thing the association should know about you?
I enjoy legos! I mostly enjoy puzzles and finding solutions to complicated problems.
How did you intersect with CCDA?
I intersected with CCDA through my education. At Shaw University Divinity School, one of my professors introduced me to CCDA by giving me one of Dr. Perkins' books. I devoured it. I read it over the weekend and I was like, "I can't believe this is a thing and these people actually exist." He said, "They do, and you can actually meet these people!" So, we designed an independent study course for me to attend the National Conference back in 2010/2011. I went to the Conference and fell in love with the people that I met there. Ever since then, I have worked to find ways to continue to meet CCDA practitioners and support them in the work they are doing.
What is your leadership style?
I would say that I like to collaborate and find consensus with people. Once we make a decision together, I like to go all in and go full force toward it. I also like putting people in places to reach their full potential.
What was your favorite Conference?
My favorite Conference was my first Conference which was in Cincinnati, OH. This was back when CCDA Conferences lasted until Sunday and I just remember thinking that this is a miracle that there are so many people around the country who want to make a difference in their community that was Biblically based.
My favorite component is listening the community. I honestly believe that those closest to the pain are in the best position to solve it. This actually shows up in my educational equity work as well. I believe that when we restrict knowledge to a small group of individuals, we are actually committing sin. The sharing of knowledge is a spiritual enterprise. So, listening to the community for me represents sounds community development practice as well as sound spiritual practice.
Which is your favorite spiritual practice?
Meditation. I like being quiet and still and allowing the Lord to speak.
What are you looking forward to with the future of CCDA?
I am looking forward to connecting with ministries around the country and seeing all the amazing work our practitioners are doing!
A few things Lorenzo's worked on at CCDA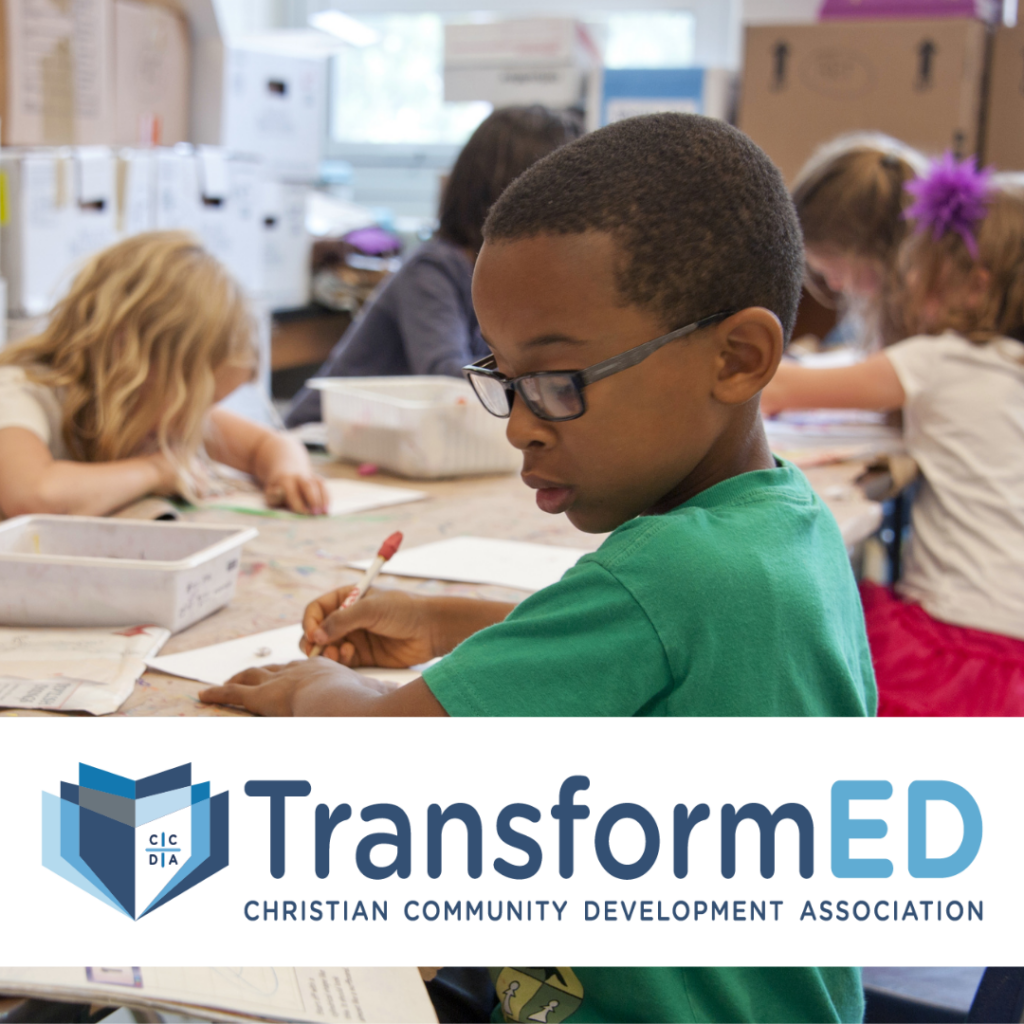 Education Equity Church Partnership Guide
Join CCDA communities across the country in supporting students' education equity through church-based partnerships!
This or That: Lorenzo Edition