by Dr. Sunny Sue Chang Jonas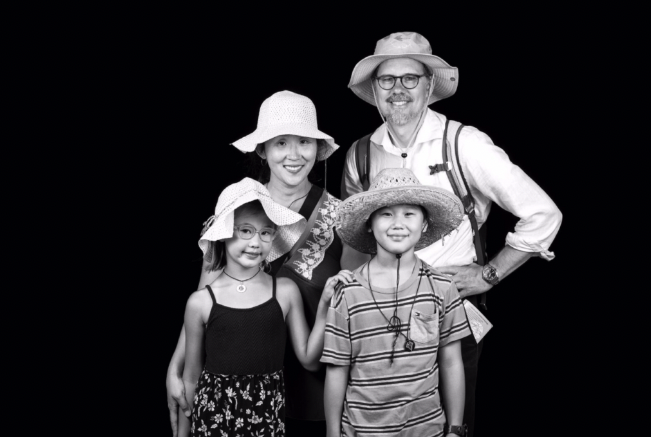 In 1992, May was officially designated as Asian Pacific American Heritage Month.* As an Asian American, I am grateful to stand on the shoulders of those who identified as such before us and to stand alongside those who currently identify as Asian American. We are currently feeling the struggle to take spaces in leadership and establish new ground for participation. However, I am hopeful that we can make these gains collectively, and in doing so, make it easier for future generations.
I married a German-Polish-American, and our children have a mixed racial heritage. Our son, after reading the first book of the Harry Potter series, said, "Harry is not fully a wizard or a human. He's neither of them." I smiled and nodded, but my husband picked up on this verbal cue, and said "Oh no, Henry–Harry gets the best of both worlds; he is both wizard and human. He's both." I am so grateful that they then started talking about Henry's mixed heritage, and they continue to talk intermittently about this when it comes up.
I work mostly with ELs/MLs (English learners, Multilingual learners) students in 2 different school districts. About 3 years ago, I gave a presentation on "Translanguaging as an Eschatological Framework for Refugee K12 Youth." I asserted that in the same way that refugee youth are continually code-switching between communities of their L1 (first language) and L2+ (2nd+ language), we also eschatologically code-switch between our heavenly citizenship and earthly dwelling. Each place and community has different norms, rules, values, external-visual cues. We all toggle between these people and communities as best as we can, in our own unique liminal spaces and intersectionalities. In fact, aren't we all, like Jesus, refugees ourselves? Aren't we living in a place, on this earth, where it is not our true heart's home?
My children, Henry and Pearl, are of mixed racial heritage. They are Half-Half. My students/staff are often of multiple geographical and racial-linguistic heritages. Aren't we all? I am both Korean and American, a mother and a daughter, a student and teacher, embedded in my faith and existing in ecosystems where my faith is not salient. We are all walking around in our Half-Half selves, and toggling between different elements of our intersectional identities.
As practitioners, let's lean into our identities as well as our allyship of others. Let's embrace our ambiguity and liminality as something to encounter and explore both individually and in community.