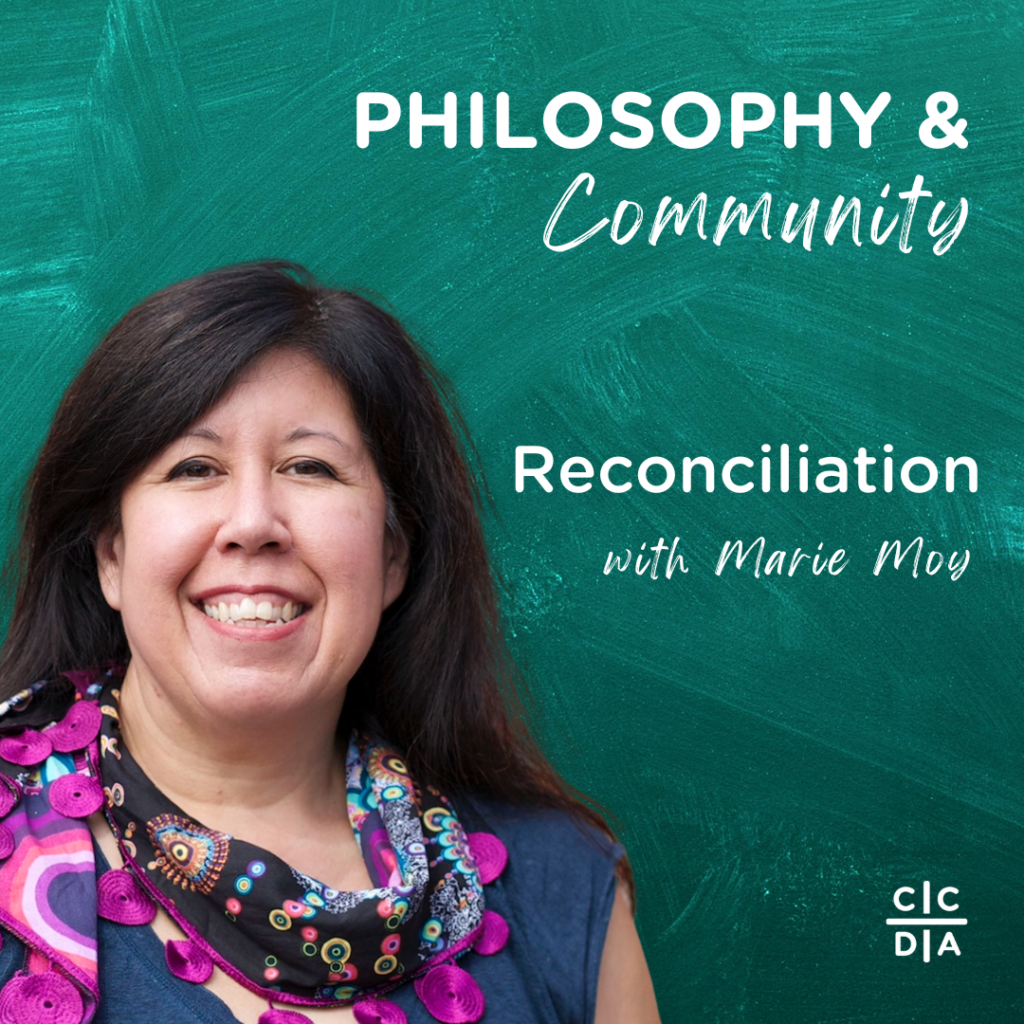 Reconciliation is a journey of relational restoration toward wholeness. As the body of Christ, the church plays a major role in this journey. It is a long and difficult journey that cannot be taken without being paired with justice. Reconciliation without justice lacks integrity and does not acknowledge the complexities and history through which an individual's or group's sense of identity has become connected to past injustices. Although we have not all experienced a large-scale trauma or suffered the pain of institutional bias against our group's racial or ethnic heritage, we all know brokenness and division at some level because we live in a broken world. In the process of reconciliation we also must learn to lament. It is not until we mourn brokenness, recognize and validate someone else's pain and injustice, that true reconciliation can take place.
Dive deeper with what reconciliation means with Marie Moy. Learn more about what repairing brokenness looks like as well as what can restore.
---
Check out additional CCDA resources on Reconciliation:
---
Not a member? Join the CCDA Family
Membership has always been a way for us to accomplish our mission and vision. We want you to succeed in your work, so we created a structure that will sustain our work of strengthening individuals and organizations just like you. We are constantly striving to update and scale the resources available to our members so that you have the tools you need to complete the good work to which God has called you.