Pastor Aaron & Dr. Michelle Reyes
It was another hot day in Austin. Our shirts felt sticky from the heat as we hauled another 10-gallon jug of water to the homeless camp near our home. Tucked away under a major overpass in East Austin is a row of fifteen tents, each a different color and faded by the elements. We had set up a hand washing station here a few weeks ago, but that was just the beginning. Every other day, the sink needs to be refilled with water and soap. It's a laborious task, but one we look forward to as the people under this bridge have quickly become friends.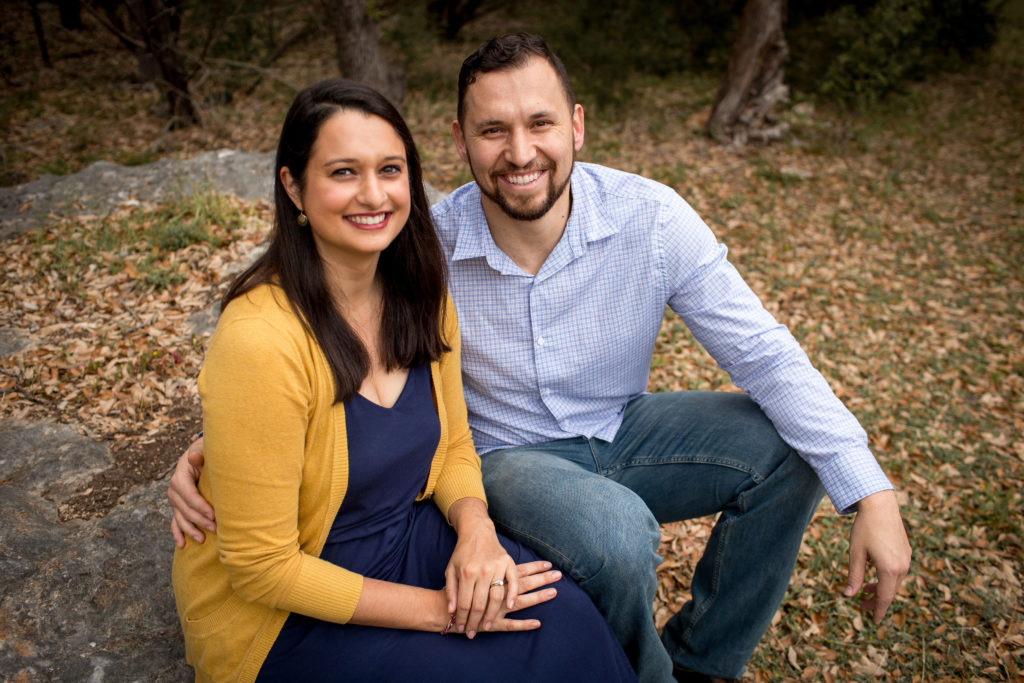 The minute we reached the sink, a man named Mark popped out of his tent to greet us. The station is closest to his tent, and Mark has taken on the task of protecting it. He tells us about his day and asks us about ours. It feels no different than any other conversation between friends. After the sink is refilled, Mark lathers both arms with soap and water – this is the only kind of "shower" he has access to.
Hygiene is a big need right now for those experiencing homelessness. With local rec centers closed, most have no place to wash their hands and stay clean. And we felt that providing sinks to wash their hands was the most basic dignity and right that people experiencing homelessness deserve. But there are other needs too. Since beginning this initiative, we've come to learn the other needs of this community, like clothes, toilet paper and cleaning supplies, and we've been seeking to mobilize our community to help provide these items on a weekly basis as well.
Setting up hand washing sinks in homeless communities is but one of the current ministries of Hope Community Church that has arose during the time of Covid-19. We are a minority-led multicultural church in Austin, TX, and we primarily care for those in low-income and disadvantaged communities. Many of our congregants are immigrants, formerly incarcerated and people experiencing homelessness, and much of our day-to-day ministry considers how we can care for these neighbors. But especially since the onset of the novel coronavirus, because it has hit the poor and the vulnerable especially hard. Many have lost jobs and are now struggling to pay rent or buy food for their kids. So, we've been working on different initiatives since February to care for our people and our community, including grocery deliveries, paying for people's rent, and now setting up hand washing sinks both around Austin and at the border in Matamoros.
When it comes to relief work, it takes a village, as the saying goes. And we are grateful for all of the people and organizations within our CCD network, who have collaborated with us to serve all of our neighbors in need.
Loving Our Neighbor During Covid-19
The initiative with the hand washing sinks came as a result of a partnership between Hope Community Church and Love Beyond Walls in Atlanta. The founder and director, Terence Lester, created these sinks and has been distributing them across his city. Our church was the first organization to partner with him, and Austin became a test run for sending out sinks to other cities as well. In conjunction with this initiative, we also partnered with Google, who raised $20,000 to purchase sinks and supplies, and is now helping set up sinks in New York. We have already set up 5 sinks in Austin and 5 in Matamoros.
Our church also works in partnership with The immigration Coalition. The founder and director of Tic, Rondell Trevino, serves as the Associate Pastor at Hope, and he has been organizing a number of relief initiatives, including bringing 10,000 diapers, 11,000 wipes, 7,000+ face masks, and 25-30 tents to Matamoros (which is ~4 hours directly south of us).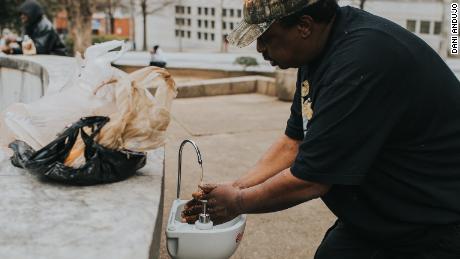 Finally, through our partnerships with other CCD non-profits, we've also been able to reach local families and individuals – primarily immigrant – in need. One of these is Mount Nebo, Gospel-centered organization that provides relational mentoring in government housing in our city. They have been doing weekly check ups on families in five different complexes, and whenever they learn of a family in need, particularly when it comes to food, but also rent money and help with utilities, they contact Hope first. This past week, our church mobilized groceries for eight different families. Those kinds of efforts take place on the same day we get word from Mount Nebo workers. It's very hands-on, imminent needs that require us to act fast. You can't just wait a week before helping kids get food.
Hope Amid Challenges
It's a lot of work, if we're being honest, but through these things, we have been encouraged to see people in our church stepping up. While exercising caution, many of our folks have stepped into action, some for the very first time. This relief work has put some of our congregants as well as local ATX friends, who've wanted to get involved, into proximity with a segment of our community they've never connected with before. And that alone is part of the goal. There is power in proximity, as Michelle Warren reminds us. Because it's only in rubbing shoulders with those in need that our eyes can be opened to their plight and a spirit of generosity and sacrifice can be ignited in our hearts. Some of our congregants are seeing how much they have. Even if it feels like just a little, it's a lot in comparison to what our immigrant and homeless neighbors have, and the words of 2 Corinthians 8 challenges us to give what we have.
For anyone wanting to get involved in similar types of relief work, either now or post-Covid-19, we want to encourage you to remember the power of One. Every single person we serve matters. There doesn't have to be a certain number of people that we're serving to make our efforts valid or legitimate. Serve who you can and be content in that. Choose to be present. Yes, there were times when Jesus served many at a time. But there are other instances of him ministering to and healing people one person at a time. And when he was with them, he was fully there. When it comes to CCD work, we can get caught up in how many people are impacted. But ultimately, what matters is we value the one – and this perspective should also compel us to greater hope.