AAPI month invites us to witness, celebrate, and connect with our Asian and Pacific Islander family. Meet the core group of leaders from our AAPIs in CCDA affinity network; they are committed to bridging and engaging in multilayered contexts. I hope you enjoy reading through these highlights and find encouragement and strength to persevere in the spaces and relationships God has called you to.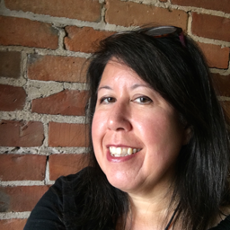 Marie Moy
1. Tell us you're #veryAsian without telling us you're #veryAsian
My first job was working at our family restaurant at the age of 10.
My dad's response to every scrape or bruise was "Put some Tiger Balm on it."
I eat everything with chopsticks, even when it doesn't make sense.
My cheeks turn red after just one alcoholic beverage.
I'm (according to my son) obsessed with streetwear.
My favorite game is mahjong.
2. Share with us a story about your Asian heritage:
I train people in Restorative Practices, and as a connection to its Indigenous roots, we invite people to invite their ancestors into the space and have gratitude for those who came before us. My father struggled with his past, and I was initially hesitant to welcome those with whom he had negative experiences. Recently, I was led in a meditation that focused on tea and our individual relationships and feelings about it. I thought of my great-grandmother, who despite having lotus feet, kept my father alive when they fled from Hong Kong during the Japanese occupation. I owe everything to a woman whom I've never met, or even know by name. She was courageous and strong, despite being raised to be dependent on someone else for her every need. She instilled worth and perseverance in my father, and she will always be welcome in the spaces I facilitate reconciliation and healing.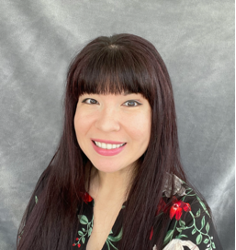 Elizabeth Cronlund
1. Tell us you're #veryAsian without telling us you're #veryAsian
"Pssst! Hoy!" I definitely hiss to get my kids' attention. It's also how I subtly check to see if someone's Filipino in a group setting or crowd.
2. Share with us a story about your Asian heritage:
When my husband and I were still dating, I took him to his first Filipino party, a birthday party for one of my friends. He didn't know that if you empty your plate, a Tita or Manang will immediately refill it. He dutifully kept clearing his plate. He really enjoyed the food and the atmosphere, but when we left he was thoroughly STUFFED. I explained how to navigate the extreme hospitality of Filipinos for the next gathering he joined me at. First things first, don't walk around holding an empty plate at a Filipino party…
3. Why is an AAPI network in CCDA important &/or necessary?
Working in a majority culture context can be incredibly isolating. The values of individuality can make it hard to advocate for a collective approach to ministry which is more natural to my AAPI Heritage. CCD is a collaborative and collective way of working and living, so being connected to other practitioners helps me stay connected to my values.
Sharing stories with fellow AAPIs in CCD about ministry and life has created friendships that mean so much to me and bring light into some of the most difficult of times in ministry. We care about and champion each other in big and small. The network of AAPIs in CCD has created opportunities for members of the group to share skills and access bigger platforms for our work.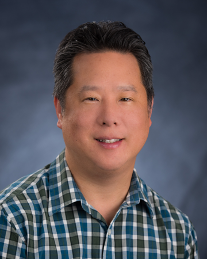 Steve Park
1. Tell us you're #veryAsian without telling us you're #veryAsian
Very specifically, kimchi is the go-to side dish, rather than potatoes… shoes have to be off inside the house. We have an arrangement where shoes go in front of the house, and we're pretty strict about that. We have 2 big mats where shoes can go, and shoe racks. Definitely part of our home culture.
2. Share with us a story about your Asian heritage:
My grandfather was kidnapped by the communists into North Korea. He was a well-known academic, so once he was kidnapped, no one saw him again. Definitely impacted by the war, my grandma raised her kids as a single mom. My uncle was an aerospace engineer. We lived in Houston because he worked for NASA, after the first wave of well-educated immigrants of Korea, in the late 70s. My parents were small business owners, as a dishwasher, as a cashier, stocking shelves. I remember spending Saturdays working at my parents' business. I spent a good amount of time in my parents' small business, working as a kid.
3. Why is an AAPI network in CCDA important &/or necessary?
We are a very strong minority, and it can be a lonely journey doing CCDA work, so we need to build a community and support each other in our work. It's a type of work that many AAPI families may not understand– why we do this work, why we choose to do this work. So it's important to recognize we're not alone, and there are others who have similar experiences and we can be a community for one another. It's nice to be a part of groups where you have to explain less about who you are and why you do the things you do.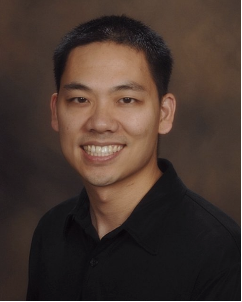 Alexander Chu
1. Tell us you're #veryAsian without telling us you're #veryAsian
My entire life has been a hyphenization: Taiwanese-American, Asian-American, Protestant-Christian. I even drive a Camry Hybrid (gas-electric car) and my favorite drink is mango-lychee boba. I believe this duality has helped me to embrace the reality of the already-but-not-yet kingdom of God.
2. Share with us a story about your Asian heritage:
Like many Taiwanese-Americans, I participated in the Chien T'an Study Tour (aka "Love Boat") in Taiwan during college. Being raised in Kansas, the summer abroad helped me to appreciate the language, culture, arts, music, architecture, and of course the fabulous Taiwanese food (ie. Douhua, beef noodle soup, gua bao). Two years later, I directed the Intercollegiate Taiwanese-American Students Association Conference in Urbana, Illinois to help others appreciate their heritage.
3. Why is an AAPI network in CCDA important &/or necessary?
An AAPI group in CCDA is necessary in order to mobilize and empower the AAPI community to effectively serve other under-resourced communities. We also need space to share our hearts and advocate for the needs of AAPIs, particularly those who struggle with poverty, mental health, exclusion, and more. The model minority myth is particularly noticeable when it comes to the frequent binary focus on Black-White reconciliation. AAPI are often mistakenly perceived as being well-resourced and therefore without the need to be seen or heard. Without an AAPI group, the fullness of the vision from Rev 7:9 (a multitude from every nation, tribe, people, and language standing before the throne and the Lamb) will be overlooked.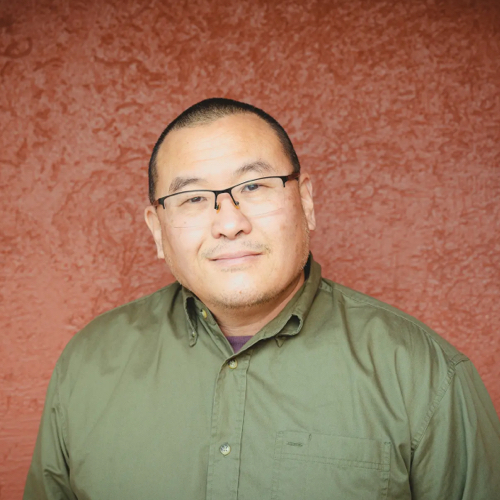 Shou Mo
1. Tell us you're #veryAsian without telling us you're #veryAsian
Being 1.7 generation and pseudo-stradling the fence between 2 cultures, it always drove me crazy that decisions should be consensual. Meaning the decision is best arrived at by consensus from the whole community including the members of the community that are not even present at the moment.
In my family, the plans for Christmas are made during Thanksgiving gathering. When I can take a step back, disassociate myself from the arduous process and objectively witness my family's decision-making, it's pretty hilarious.
Invariably, once a decision has been reached by those present, someone mentions the family members that could not make it to Thanksgiving dinner. All of a sudden, the deliberations go out the door and the absent must be consulted and included. This drags out the process and sometimes invalidates what was decided in favor of another alternative. More often than not, nothing changes. As I get older, I've come to appreciate the process and enjoy Christmases with the entire family. Still drives me crazy though.
2. Share with us a story about your Asian heritage:
My maternal grandfather used to tell the family how he traveled the whole of China twice. As a general in Chiang Kai Shek's army, he was given orders by the Generalissimo himself to arrest and apprehend the rebel outlaw, Mao Tse Tung. My grandfather and his army chased Mao throughout China. All the while spreading his Marxist/Communist ideology which was very popular with a largely rural, agrarian, illiterate and impoverished people. The second time around China, my grandfather was being chased by Mao's army.
After 7 assassination attempts, my grandfather realized that the government would not hold. He fled with the family to Formosa, a former Japanese colony now known as Taiwan, where the Nationalists pulled a manifest destiny on the peoples already on the island.
To this day, there are 3 main parties in the Taiwan government. The Taiwanese, descendants of the original inhabitants and aboriginals with their own languages. Within the Chinese diaspora there are 2 camps. The Reunificationists, often accused of being Communists, but emphasize the same cultural and ethnic origins as the mainland. The Separatists, who say that after 70 years of independence, why reunite? Though I was born on the island of Taiwan, I characterize myself as Chinese heritage.
3. Why is an AAPI network in CCDA important &/or necessary?
Represent, baby! AAPI as a whole represent 8% of the US, up from 4% 20 years ago. That's one in 12 persons.
As immigrants, refugees and children of diaspora, our combined heritage reflects over 50% of the faces, cultures, and languages in the world.
I would like to see greater solidarity amongst the AAPI working in CCDA as well as across BIPOC groups in CCDA.
Find more resources for your journey here: