This month, we will explore what it looks like for our communities to emerge from the COVID-19 pandemic. Much of the US is operating as if the pandemic has ended. Regardless of whether the pandemic is over, many of our communities and practitioners are still dealing with the ramifications of this challenging time. Together, we will take a look at how CCDA members and communities across our association are responding to and emerging from this season of hardship. We will ask questions like: What are some losses you are grieving? What kind of support do you need in this season? What is the reality of the pandemic in your neighborhood? What does it look like to grieve, process, heal, and dream? How do we reimagine CCD? Then, we will attempt to answer some of these questions in the weeks ahead as we get closer to the #ccdaReimagine Conference.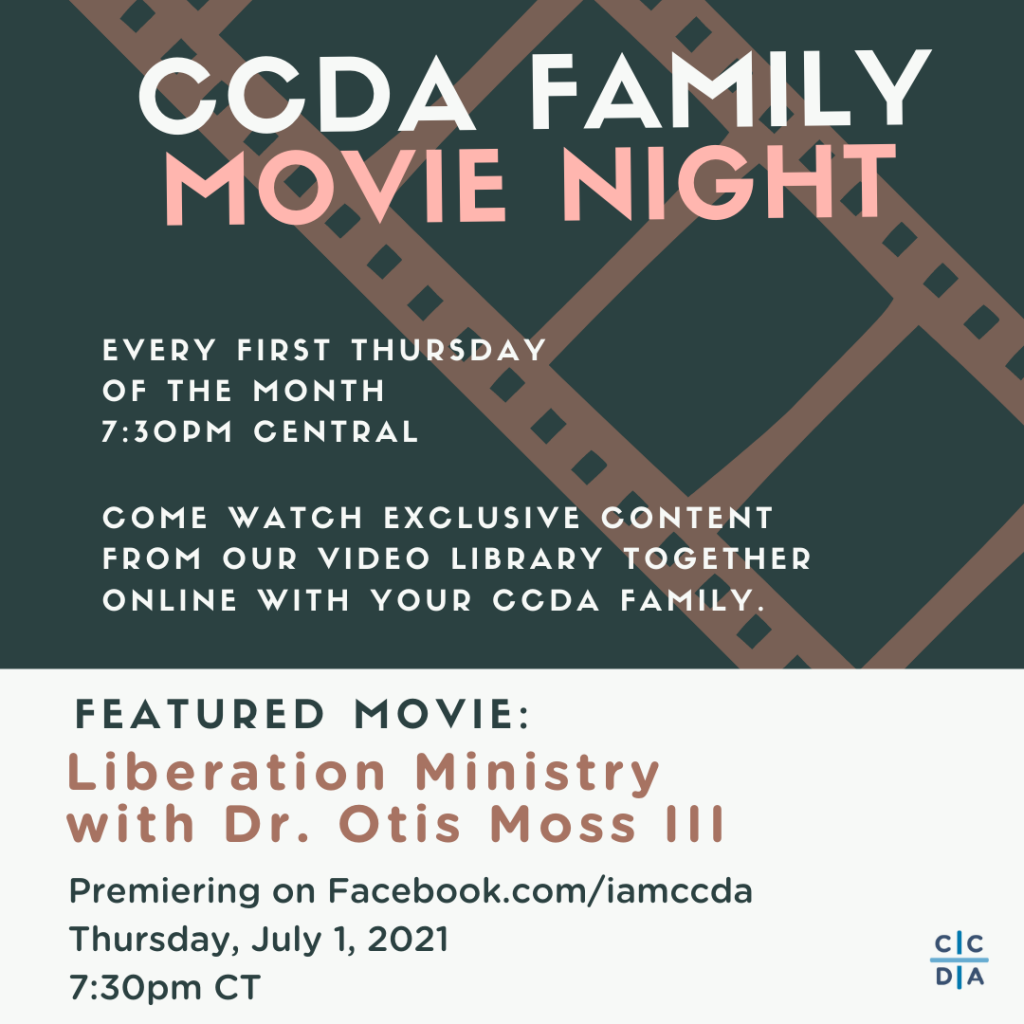 @otismossiii challenges us to create liberation ministry as we move from chaos to community. It was one of our favorites from the #ccdacollective. This is a message you do not want to miss! Free viewing ends July 4.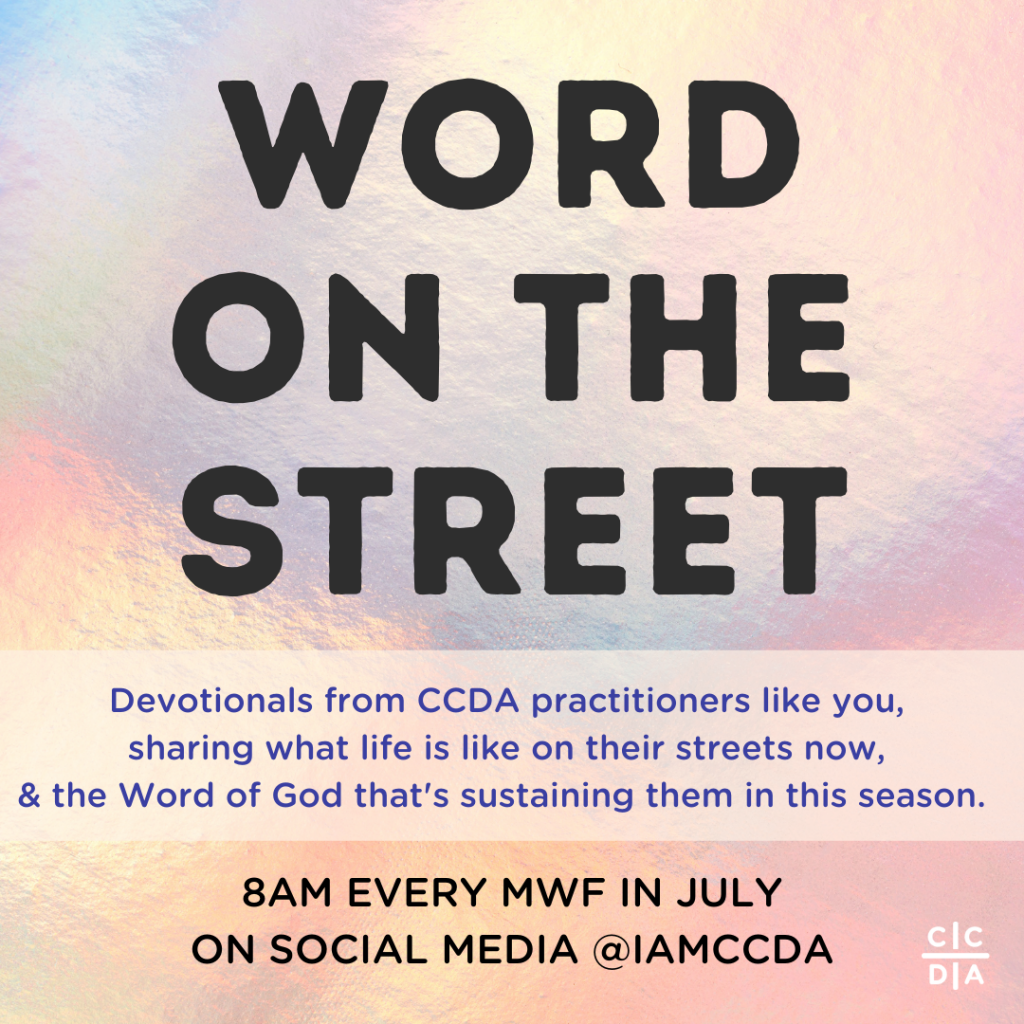 These devotionals for July are from CCDA practitioners like you, sharing what life is like on their streets now, & the Word of God that's sustaining them in this season. Join us for encouragement and solidarity every Monday, Wednesday & Friday here – released at 8am central. Let's center Jesus together as a community this month.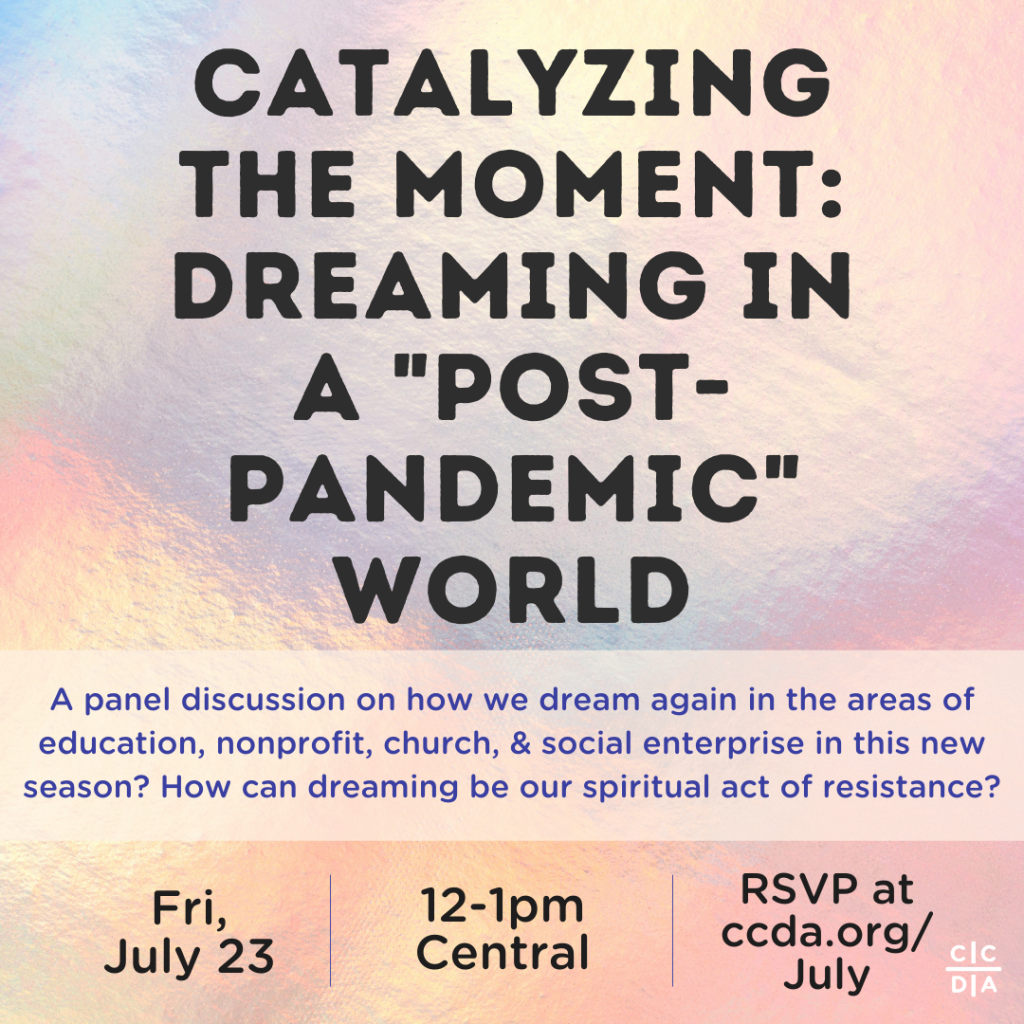 This event will be a panel discussion with CCDA practitioners on how we dream again in the areas of education, nonprofit, church, & social enterprise in this new season? How can dreaming be our spiritual act of resistance? Read the panelists' bios here.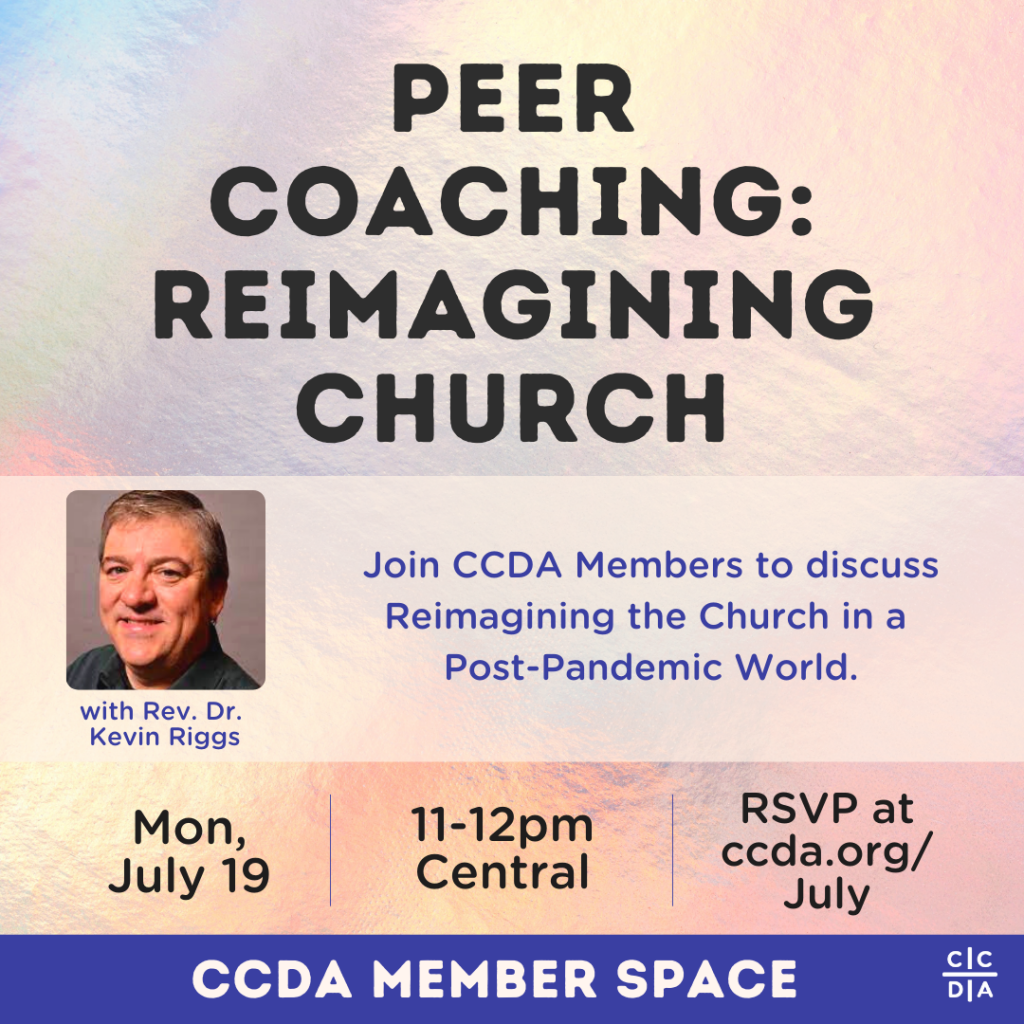 Join CCDA Members to discuss Reimagining the Church in a Post Pandemic World. Come share your experiences, ideas, and hear how the pandemic affected ministries, and how others are moving forward and dreaming in this new season.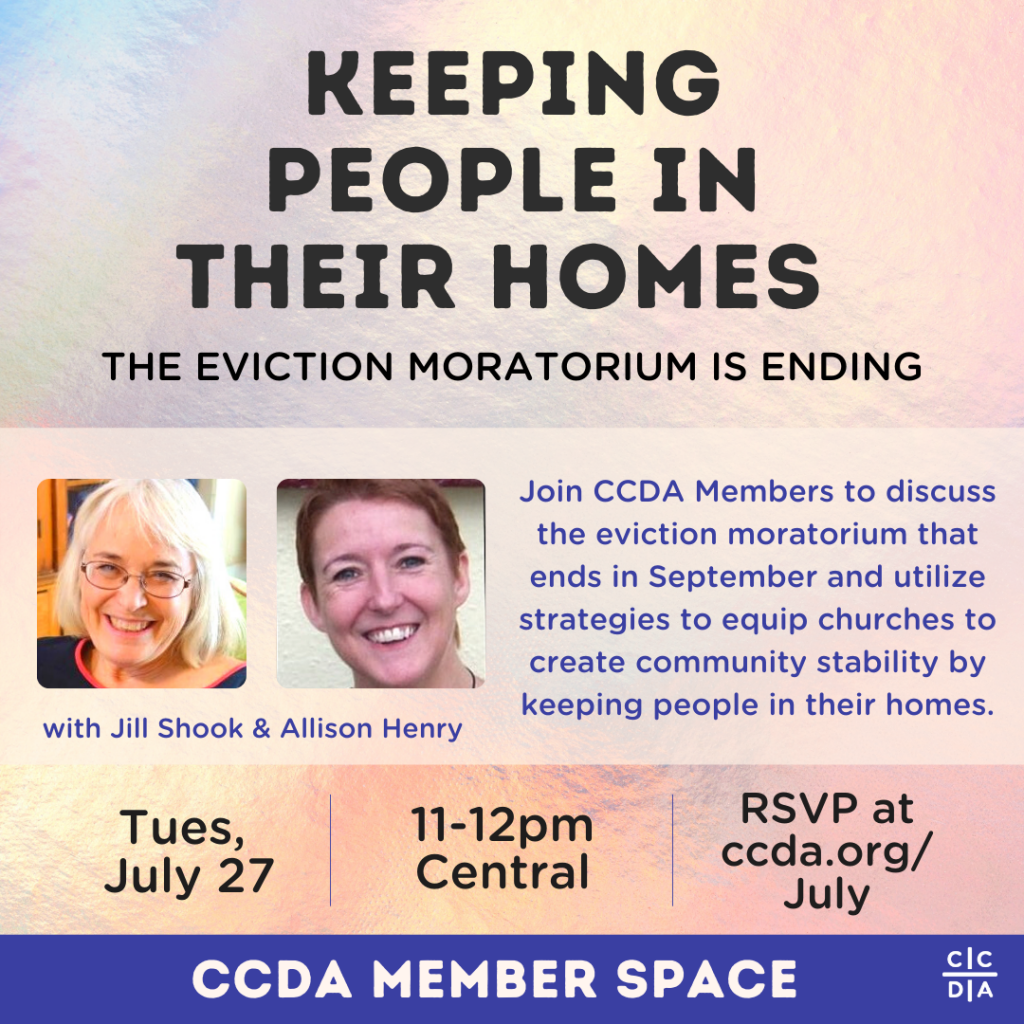 Join CCDA Members to discuss the eviction moratorium that ends in September and utilize strategies to equip churches to create community stability by keeping people in their homes. Come learn how tenant protections can help keep people in their homes, how you can access available resources to do so, and ways to advocate for solutions. Learn more about the facilitators, Jill & Allison, here.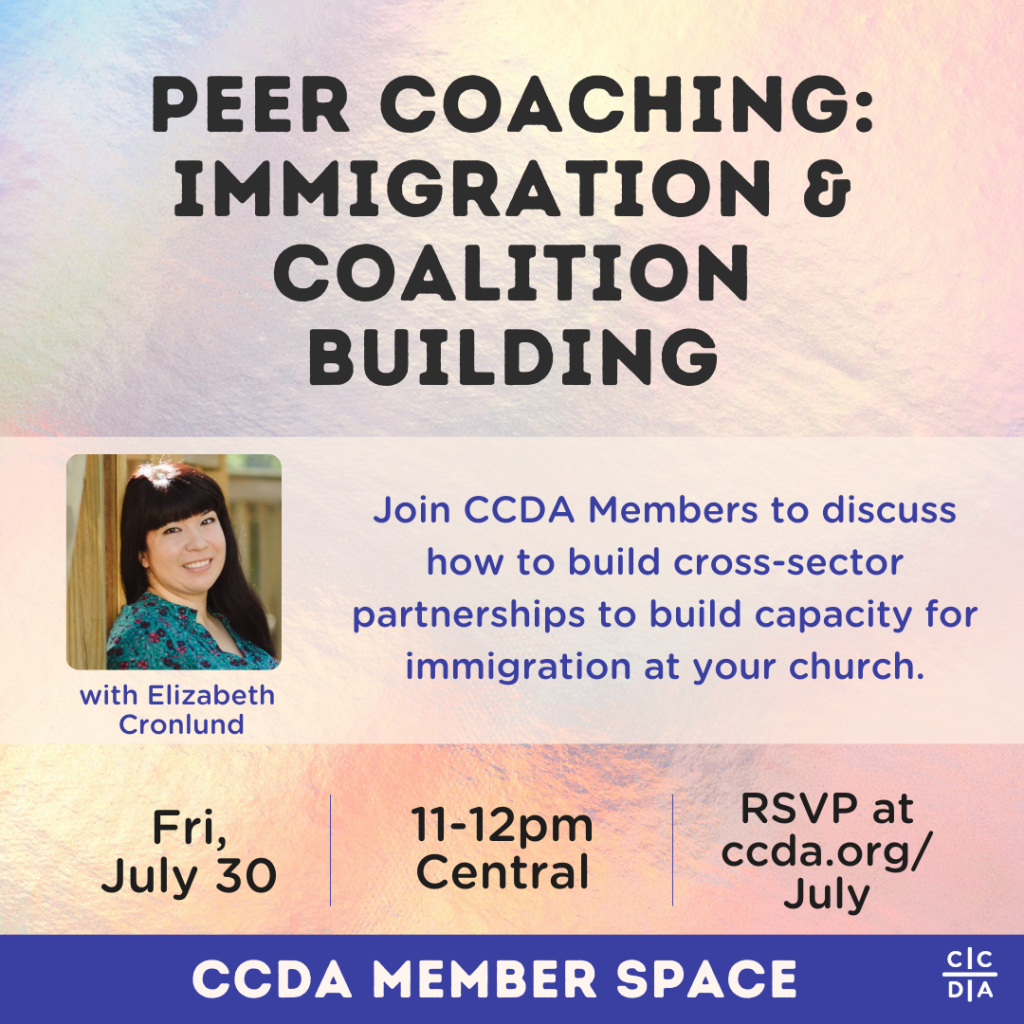 Immigration in the US is a massive system broken in far too many ways. With such a vast array of issues and needs to be addressed, one organization can be quickly overwhelmed. Coalition building amongst churches and organizations maximizes impact and creates staying power in the work. This event is meant to help practitioners who are thinking about or currently working on coalition building around immigration. Learn more about the facilitator, Elizabeth, here.
Before you go, check these out: