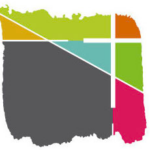 Website River City Community Church
River City Community Church is a multicultural community of worship, centered on neighborhood development in Chicago's West Humboldt Park neighborhood. River City is seeking a Director of Kid City, our children's ministry for ages 1 through 5th grade. Nurturing and protecting children is at the heart of River City's ministry; as such we are seeking a leader for Kid City who is passionate about multi-generational ministry, can effectively develop and lead programs, can coordinate and train volunteers, and is committed to cultivating multicultural community. This position is part-time at 20 hours per week.
THE NEED:
We believe that nurturing and protecting children is at the heart of our ministry as a church. As such, it is critical that we have talented, Spirit-led leadership that builds safe, welcoming, and life-transforming environments for our children.
Effective and life-giving multi-generational ministry requires intentionality of focus, and an approach to education and discipleship which values the inherent gifts of children and youth.
Parents and caregivers are faced with a range of challenges in raising their young ones; we hope to equip parents and caregivers to be the primary providers of their child's spiritual development.
FIT PROFILE:
The best fit for this position is a person passionate about seeing the next generation thrive in a holistic, transforming relationship with Jesus.  They understand that the church has a unique opportunity to partner with parents in the love, care and development of their children to build disciples who share the love of Christ to the world.  This person knows that the heart and mind of each generation needs to be captured in a fresh and engaging way by the Story of God. This truth compels them to build, lead, develop, and motivate teams as well as individuals to boldly invest in the lives of kids, students and parents.
RESPONSIBILITIES (estimated % time allocation)
Volunteer Management and Training (30%)
Working in conjunction with the Kid City Leadership Team, the Kid City Director leads, develops, and shepherds the lead teachers, coordinators, and volunteers
Weekly develop and communicate to teachers the lesson plan for all Sunday morning classes
Recruit, train, and support lead teachers
Maintain and update the volunteer position descriptions, the Children's ministry manual, and policies and procedures for Sunday morning programs.
Provide an annual volunteer meeting and volunteer trainings as needed
Sunday Operations and Youth Programming (30%)
Purchase and manage supplies needed for Kid City lessons
Ensure volunteer staffing meets Kid City guidelines each Sunday morning
Create a safe, clean, and welcoming environment in each classroom
Lead and manage logistics and communication for special youth events: social events, retreats, etc.
Collaboration and Communication (20%)
Manage logistics for Kid City Leadership Team meetings, bring decisions and ideas to the team for input
Participate in weekly staff meeting; provide updates to Senior Pastor and staff team, invite input on projects
Communicate regularly with volunteers and with parents/caregivers regarding news & events
Work in collaboration with the R CITY Directors (the church's sister non-profit organization) to assist in community development programs for youth
Curriculum Development (10% – depends on extent of homegrown curriculum writing)
Create and/or choose curriculum materials, in collaboration with staff and volunteers, that have a scope and sequence for each age group
Work with Senior Pastor and staff team to align Kid City curriculum with church vision and values
Parent/Caregiver Support (10%) 
Have 2 parent meetings a year to go over curriculum, vision, values, and to provide parent support
Provide support to the parents of River City and serve as their primary contact person
REQUIRED SKILLS AND EXPERIENCES:
Technical Skills
Experience with MS Excel, Word, Powerpoint, and Google Sheets, Docs, and Slides
Leadership Skills
Experience working with children and parents; teaching experience is a plus
Volunteer management experience
Demonstrated skills both in working with people, and in managing tasks/details
Skilled in both oral and written communication, with experience public speaking
Ability to work independently and self-manage responsibilities; is a self-starter with strong initiative
Ability to thrive in a collaborative team environment; is flexible and adaptable, balancing the importance of structure and planning with the fluidity of a relational, people-centric culture
Mission Alignment
A demonstrated personal commitment to the three core values of River City Community Church: worship, reconciliation and neighborhood development
Experience building relationships with people from a range of socio-economic and cultural backgrounds