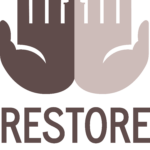 Website RestoreOKC
RestoreOKC Volunteer Manager 
Our Ministry:
RestoreOKC's mission is to build relationships of reconciliation for restorative justice — we seek to serve the spiritual, social, educational, economic, & physical needs of our neighbors in Northeast Oklahoma City.
Our Culture:
We foster an entrepreneurial and collaborative culture that values the gospel, humility, team ministry, relationship and fun because we are family.
We are looking for teammates who will live our mission and fuel passion in each other to make a positive difference every day.
Position Scope:
RestoreOKC is looking to hire an engaging and entrepreneurial individual to help steward volunteer relationships for RestoreOKC and its ministry arms (Homes, Schools, Farms, and Jobs). The right individual will love Jesus & people, enjoy working with a diverse team, and have administrative capacity that can help us ensure that we are loving people well.
Experience in the ability to build and maintain a robust volunteer management system, multitask, and navigate in a fast-paced environment are preferred.
This is a new position within RestoreOKC, so the job description will likely evolve. The best candidate will be willing to grow as the position grows & embrace an entrepreneurial spirit.
Major Responsibilities:
Volunteer Recruitment, Sign Up and Follow Up
Recruit volunteers for all ministry arms (as requested by ministry arm directors for recurring volunteer activities as well as one-time volunteer opportunities / events).
Manage recruitment and sign up tools.
Follow up with volunteers after each volunteer opportunity and in coordination with the ministry arm director.
Attend and help lead regular volunteer trainings.
Coordinate 2nd Saturday Workdays
Build and maintain a database of project sites with other RestoreOKC ministry directors & partners.
Recruit churches to help sponsor and serve the community lunch on Workdays.
Assign volunteers to work sites based on age, skill level, and need.
As needed, assess supplies for work sites with ministry directors and coordinate purchasing and delivery.
Develop and train site leaders for each work site in collaboration with ministry directors.
Coordinate with the Director of Engagement to recruit Community Speakers to lead the devotional around key themes of reconciliation and justice.
Summer Teams
Coordinate with ministry partners to lay out summer work teams.
Coordinate projects with their team.
Recruit a summer intern to help run project sites.
Engaging Next Step Interns in discipleship and encouraging them with teams of support.
Engage with Summer Teams, students and leaders.
Coordinate Cookouts at the end of each week with the Next Step team.
Teaching time during cookouts.
Enhance the community experience by inviting partners (line dancing).
Following up with Churches that send teams during the summer and establish long term relationships
Coordinate with the Director of Engagement and community partners to ensure projects meet expectations of neighbors and deepen relationships.
Develop a pipeline with OKC Churches for local summer teams.
Work with Director of Engagement to create curriculum/teaching materials to lead with volunteers
Partner & Volunteer Engagement
Establish relationships with Community Partners and Churches to create meaningful opportunities for large volunteer groups.
Work with the Director of Engagement to create pathways for Churches to bridge volunteers into RestoreOKC ministry arms.
Plan training and continuing education for volunteers in coordination with the Director of Engagement.
Deepen relationships with long-term existing volunteers to encourage and equip them as they serve alongside our broader team.
Establish ministry arm director expectations for volunteer thank yous and follow ups.
Establish relationships with key volunteers.
Establish expectations to recognize individual volunteers, volunteer milestones, partners & donors from RestoreOKC as a whole.
Volunteer Tracking and Reporting: 
Provide quarterly updates on all volunteer metrics to the Leadership Team.
Build and maintain a process (and help procure a system if the current system is not adequate) for tracking number of volunteers, volunteer hours and volunteer skills for all program arms.
Volunteer Events
Work with ministry arm directors on planning and executing volunteer events, including regular volunteer thank you events.
Work with ministry arm directors on good processes for recurring volunteer opportunities.
Education and Experience:  
5+ years experience in administrative or professional roles
Ministry experience and/or cross-cultural experience and willingness to learn
Experience working with a volunteer program preferred
Technical Skills:
Critical, analytical thinker with a proven ability to develop actionable insights.
Able to build trust with volunteers; leadership and strong networking & collaboration skills.
Ability to prioritize and meet deadlines within specified time constraints.
Excellent communication skills (written, verbal and presentation).
Working knowledge of technology:  Google Drive, Excel, Word, & Social Media.
Ability to learn a volunteer management system and operate it at a high level.
Ability to connect with people and partners to engage them in volunteer opportunities inline with their gifts and abilities that support the mission of RestoreOKC.
Ability to engage with volunteers & community members to tell stories that center and honor the unsung heroes in our community whose voices don't always get a platform.
Personal Attributes:
Passion for Jesus, People & the Unity that should characterize us as His children
Proactive self-starter; with sense of urgency to achieve results
Quick study, flexible and willing to handle a fast paced, work environment
Ability to operate in a team environment with a "can do" attitude
All business activities must be done in a way that underscores the mission of RestoreOKC,Inc.
Seniority Level
Manager – Reports to Director of Engagement
Employment Type
Full-Time
Job Function
Volunteer Management & Engagement / Partner Development / Program Management / Administrative