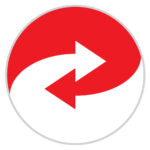 Website New City Kids
Loving Kids for Change
ABOUT NEW CITY KIDS
New City Kids is a high energy, creative ministry for and with youth in Jersey City and Paterson, NJ and Grand Rapids and Detroit, MI. We are unique in trusting teens with leadership. It is a joyful place filled with laughter and hard work, and has an excellent staff of dedicated adults who love children. We employ local high school students as interns to lead an excellent and unique music- focused after school center and summer camp for children ages 6-13, which provides a platform for a whole host of development opportunities for children. As kids and teens engage New City Kids, we come alongside them and invite them to know the power of the gospel and to become disciples of Jesus Christ.
POSITION SUMMARY
The Job Coach is a key adult staff position which supports the Music School and Teen Life Internship (TLI) program at one of our three after school programming  sites. The Job Coach will work closely with the other sites' TLI staff to develop TLI programming and disciple the Teen Life Interns (TLIs). This position will directly supervise 10-15 teens in their work performance at the assigned site and serve as spiritual and adult mentor.
SCOPE AND RESPONSIBILITIES
Provide Job Coaching for ASC/SC – Supervise and coach 10-15 assigned teens in their work performance. Document teens work attendance, progress towards their goals, disciplinary actions, completion of internship requirements, etc. Do this through observations, performance reviews, frequent check-ins, communication with family, etc. Be the primary work support and advocate for those teens and connect them to the rest of NCK's programming.
Provide Relational Support  – Develop relationships with the teens to foster a loving environment in which they feel cared about and valued. Schedule one on one appointments to meet with assigned teens. Intentionally develop relationships with them in order to provide relational, emotional and spiritual support.
Support TLI Programming – Provide support, organization and administration to teen programming, setting positive culture, ensuring quality control and meeting designated goals. Communicate about projects with the team, coordinate its execution & track progress. This may include tutoring, professional visits, training, life skills, bible studies.
Database Management – Track and update database to ensure that progress is being made towards department goals.
Facilitate group music lessons – Teach teen music teachers how to play their instrument, teach a class, and work with teen music teachers to update & form curriculum using segments for upcoming week in music class.
Ensure class progress – Observe student learning curves and modify lessons as needed to fit pace of class while meeting class goals. Track class progress and meet with the Music Director to regularly discuss teen classroom management and behavior, and progress on curriculum.
Exemplify and support the overall Music School – Abide by and embody all of the training, protocol and vision set forth in the Music School Manual, including BRING MAGIC (for real), Curriculum Writing, GCAMP, 5 Core Values, and the 3 Operational Priorities.
QUALIFICATIONS
A commitment and ability to communicate the goals and mission of New City Kids, including strong and active Christian faith and alignment with our Statement of Faith and Diversity, Equity, and Inclusion Policy
Bachelor's Degree Required
Driver's License Required.
Experience Driving 15 Passenger Van Preferred. If applicant does not have experience driving a van, then they must be willing to learn and practice driving a 15 passenger van.
2-3 years of experience in working with youth.
Proficient in at least one of the following instruments (Bass Guitar, Drums, and/or Keyboard)
Fluency in Spanish preferred.
Physical Requirements:
Program roles: Constantly moves about the center during programming hours; Regularly moves music equipment, supplies, and furniture weighing up to 50 pounds
Back-office roles: Prolonged periods sitting at a desk and working on a computer; Must be able to lift up to 15 pounds at times.
DETAILS
Position Type:  Full-Time (40 hours per week)
Hours: 11AM – 7PM  with additional hours required outside of regular schedule, including occasional evenings and weekends.
Compensation: $38,000 – $41,000
Department: 1004 Teen Life Internship