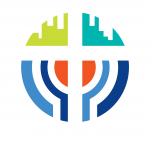 Website Madison Church
Following Christ together as diverse communities
Job Description: Director of Worship for Madison Church: Square Campus
Primary Purpose:
To oversee, lead, and serve the worship ministry of Madison Church: Square campus.
This person will develop and lead a multicultural, multi-generational team of worship leaders, musicians, dramatists, dancers and artists through skillful administration, intentional relationship building, and vision setting.
Hours: 20 hours/week. Can be combined with the Director of Worship Administration position for full time employment.
Accountable to: Madison Church: Square Campus Pastor
Gift Set: Faith, discernment, leadership, wisdom, hospitality, exhortation
Education/ Experience:
High School diploma
At least 3 years experience in relevant fields
Higher education in relevant field (preferred)
Skilled piano or guitar player, and/or skilled vocalist (one or both preferred)
Responsibilities:
1. Work in close collaboration with the Director of Worship Administration through weekly meetings
2. Train and supervise multicultural and multigenerational teams of worship leaders, musicians, and singers
3. Form, meet and collaborate with various worship arts teams: visual arts, dance, and drama
4. Design how the worship department functions (how people join, are trained, receive communication, grow and thrive within it)
5. Meet regularly with Worship Leaders (individually and/or collectively) to collaborate, train, and develop relationships
6. Lead from the platform 2-3 times per month, in addition to key church calendar services, and serve, support and provide feedback to teams on non-platform weeks.
7. Lead (or attend) weekly rehearsals with worship teams to provide accountability, feedback and support to worship leaders, musicians, and vocalists
8. Support a Gospel choir, supervise and work with Choir Director (possibly be the director)
9. Together with the Director of Worship Administration, ensure worship experiences are multiethnic, multiracial, intergenerational, and multi-sensory experiences
10.Together with the Director of Worship Administration, plan, organize and work with the Campus Pastor for themes, vision, song selection and overall flow of worship schedule and the liturgical year
11. Pray fervently with and for the worship ministry, and collaborate with prayer teams
Qualifications:
Strong musical ability, with a desire to lead others to God through worship
Eager to lean in, stretch and grow themselves and others in discipleship, anti-racism, multicultural worship and the arts
Very strong team and relationship builder/ facilitator
Advocate of multicultural worship, multi-generational leadership and arts in worship
Proficient in various genres of music, and open to learning/facilitating unfamiliar ones
Interested applicants, apply by sending cover letter and resume by email.