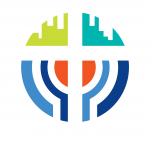 Website Madison Church
Following Christ Together as Diverse Communities
Job Description: Madison Church: Square Campus Director of Community Living
Primary Purpose:
To equip and empower the Square Campus to share the love of Jesus holistically with our neighbors, develop reciprocal partnerships with like-minded organizations in our community, and facilitate the development of relationships within the church and community for the glory of Jesus Christ.
Hours: Part time, 25 hours/week
Accountable to: Madison Church:Square campus Pastor of Outreach and Evangelism
Gift Set: evangelism, discipleship, cross-cultural leadership, discernment,
communication, team-building, hospitality
Education Experience:
● A bachelor degree in ministry or a similar discipline and/or experience
● A minimum of three years of work experience and ministry coordination in a church and or community setting is desirable
Community Outreach
● In collaboration with the Pastor of Outreach and Evangelism, recruit, train, and support a team from the Square Campus to engage in Gospel-centered outreach at the Square campus and in the surrounding neighborhood through Christian Community Development principles
● Help congregants to develop a heart for those who do not know Christ
● In collaboration with other staff, council, and congregational leadership, develop and implement new ways for the church to connect with neighbors living in the Square campus parish, including outreach events and programming
Community Connection
● In collaboration with the Pastor of Outreach and Evangelism, cultivate partnerships and work collaboratively with other local non-profit organizations and churches in the Square campus community
● Partner with other staff in leading the Square campus in being a hospitable, visible, and accessible resource in the surrounding community
● Help the Square Campus become aware of like-minded efforts around the community
● Create ways for Madison Church to hear and be influenced by voices of the community
Community Living
● Partner with the Pastor of Outreach and Evangelism to provide training opportunities for congregants, helping all at Square Campus to become part of an antiracist environment by providing opportunities for cross cultural training
● Develop and support ways for mutual cultural understanding to occur at Square Campus
QUALIFICATIONS:
● Be a mature Christian and a member (or willing to become a member) of Madison Church:Square campus, in complete agreement with our vision, mission, values and beliefs and be comfortable with Reformed theology.
● Demonstrated evangelism gifts
● Have a clearly articulated understanding of Christian Community Development Principles, racial reconciliation, and biblical justice.
● Have had successful experiences in a multi-cultural organization and possess the ability to build relationships and lead effectively in diverse environments.
● Excellent relational, oral and written communication skills with ability to mentor others.
● Strong organizational skills with proven ability to manage multiple projects and events.
● Experience working with teams in the coordination of programs or projects for successful implementation.
● Proven ability in developing a vision and creating initiatives designed to utilize the giftedness of people.
● Must be computer literate and have the ability to work with Google platform.
To apply, please email cover letter and resume to [email protected].