Full Time
This position has been filled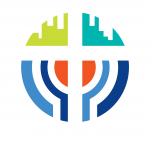 Website Madison Church
Following Christ Together as Diverse Communities
Job Description: Madison Church: All-Site Director of Communications
Primary Purpose: To enhance effective use of communications and technology across all sites of Madison Church in order to equip the church to minister effectively to those both inside and outside of the church.
Hours: Full time, 40 hours per week
Accountable to: Madison Church: All-Site Executive DIrector
Gift Set:
● Creative Communication – The divine enablement to communicate God's truth through a variety of art forms
● Leadership – The divine enablement to cast vision, motivate, and direct people to harmoniously accomplish the purposes of God
● Administration – The divine enablement to understand what makes an organization function, and the special ability to plan and execute procedures that accomplish the goals of the ministry
Education/ Experience:
● A bachelor degree in communications or a similar discipline
● A minimum of three years of work experience in communications or
marketing is desirable
Responsibilities:
● Provides visionary leadership in the creation of overall communications and brand strategy for Madison Church, effectively presenting the vision, mission, and values of all sites and supporting the effective implementation of ministries.
● Empowers ministries by creating various content including but not limited to content for: website, social media, video communications, newsletters, brochures, announcements, bulletins, and posters, with a particular emphasis on video production and social media.
● Recruits and oversees a volunteer team to partner in the areas of graphic design, videography, photography, and others as necessary.
● Regularly deepens his/her own understanding of institutional and systemic racism to effectively communicate Madison Church's values, and provides leadership in the recognition and celebration of diverse cultures.
● Works closely with staff and volunteer leadership at all sites to hear and support vision through effective communication.
● Responsible for Madison Church's data and user management through Google Suite, Planning Center, and YouTube
Skills:
● Strong, narrative writing ability across a range of media
● Strong editorial, video production, and graphic design skills
● Keen visual sense and ability to tell stories using words, images, and video
● Strong intercultural and interpersonal communication skills
● Ability to build consensus among diverse stakeholders, facilitate feedback, develop clear processes, and hold the line when necessary.
● Attention to detail and advanced organizational skills
● Demonstrated ability to use social media platforms effectively to deliver content
● Proficient in software such as WordPress and marketing production systems (Adobe Suite, Canva, or similar)
To apply, please email cover letter and resume to [email protected].