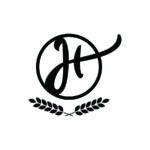 Website Harvest Hands
Harvest Hands is a catalyst for community development working for wholeness in South
Nashville. We work alongside our neighbors to further education, healthy living, spiritual formation, and economic development.
Position Overview:
Oversee all program staff and the implementation of the after school and summer programs. Lead
program staff to effectively carry out the mission and vision of Harvest Hands through our various
programs. Create and oversee programs that ensure that healthy living, education, leadership
development, and social emotional learning are essential. Connect students to economic
development opportunities and pathways out of poverty through connection to our social
enterprises, financial literacy training and resources available through Harvest Hands web of
relationships. Help each student to maximize his/her potential. Serve as a trusted member of the
executive team to assist the growth and development of the organization to be faithful to our
mission. Ensure that the team members under your supervision understand their responsibilities
and duties and effectively execute their work. This is a full time salaried position.
Essential Job Functions
1. Develop a cohesive structure and curriculum for all after-school and summer programs at
Harvest Hands.
2. Work with Harvest Hands after-school program staff in implementing organized and creative
programs.
3. Attend each after-school programs to engage staff, students and families. Fill in as necessary
when team members need assistance or are absent.
4. Work alongside program managers to lead the after school program each day.
5. Oversee the hiring and training of interns and program staff.
6. Manage after-school program staff to ensure the success and growth of the students and
programs, creatively work towards solutions together with the after school program team to
ensure that concerns and needs are being addressed on a regular basis.
7. Ensure that after school program staff, interns and volunteers are receiving the training they
need to effectively carry out their work and lead an excellent program.
8. Assist in all efforts to recruit and train volunteers for programs.
9. Through a Christ-centered approach, encourage daily spiritual growth in the lives of children
and families.
10. Create and enforce effective discipline policy to encourage learning. Work with program
managers to ensure that discipline procedures are being implemented and parents/guardians
are informed about issues regarding their students.
11. Ensure that there are effective tools to measure the success and growth of the students and
the programs. Intentionally communicate any information and data gathered with development staff, senior staff and the Executive Director. It is essential that we track students'
growth and progress in measurable ways in order to continue to fund the programs.
12. Create and maintain a good, working relationship within the school system to better meet the
emotional, behavioral, and academic needs of the children of Harvest Hands; includes meeting
with students' teachers and administrators on a regular basis and serving as the liaison
between Harvest Hands and the schools our students attend.
13. Manage programs within the approved budget.
14. Ensure facilities are clean, organized, and conducive to learning.
15. Develop and maintain the library where books are learning tools used on a regular basis.
16. Develop and maintain positive relationships with students' parents or guardians.
17. Perform administrative duties as needed to help with the general functioning of Harvest Hands
in effort to carry out the mission of the organization.
18. Lead the recruitment and training of volunteers for programs and involve other program staff in
the process. It is expected that volunteers will assist with the execution of programs.
19. Assist with fundraising and grants for programs and the organization as needed.
20. Work with the programs team to establish and grow weekend activities for youth and children
in the community.
21. Assist in human resource responsibilities as agreed upon with the Executive Team.
Requirements
The ideal candidate will demonstrate the following professional qualifications:
1. A strong and clearly observable faith in God and a strong passion and commitment to the
mission of Harvest Hands and caring for under-resourced communities.
2. An awareness and understanding of the principles of Christian Community Development and a
commitment to invest in neighbors and the neighborhoods we serve.
3. A Bachelors degree. Masters degree preferred.
4. Experience working in an urban setting with a proven track record of effective leadership with
children, youth and families.
5. Experience working collaboratively with teams and volunteers. Experience leading teams.
NOTE: This job description is not intended to be all-inclusive. Employee may perform other related
duties as negotiated to meet the ongoing needs of the neighborhood and organization.