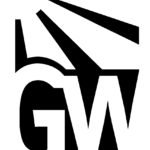 Website Good Works Inc.
A Community of HOPE in Athens, Ohio.
The Community of Good Works, located in Athens, Ohio, (host city to Ohio University) is praying for the LORD to send laborers to serve along-side us in our ministry with people in poverty. We have been providing care and community to adults and children who struggle with poverty, homelessness, and vulnerability (addiction, mental distress) since 1981.
We are looking for a mission-minded person to join our community and work with us as we share our lives and faith as we care for adults and children who experience poverty and homelessness.  We are especially focused on caring for the stranger (adults and children who experience homelessness in rural SE Ohio), widows (mostly older adults) and children who struggle with poverty.
House Supervisors oversee the operations of the Good Works Timothy House, our shelter for people without homes for eight southeast Ohio counties. Duties include maintaining a safe, clean, and stable place for people to live temporarily, communicating effectively with residents, as well as community members through the phone or at the door and performing various intake procedures.
As staff grow in the gifts God has entrusted to them, they may become involved in Caregiving—working individually with a small number of residents to provide care, accountability and resources to help them recover from their situations of homelessness.
We are praying that the LORD will send Jesus followers, laborers who love the LORD and have a heart to grow in discipleship and mission alongside other believers in the body of Christ using the gifts God has entrusted to them to love and serve the poor. To learn more about who we are and what we do, visit good-works.net/who-we-are/explore-a-staff-position/