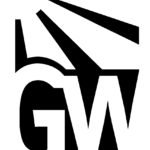 Website Good Works Inc.
A Community of HOPE in Athens, Ohio.
The Community of Good Works, located in Athens, Ohio, (host city to Ohio University) is praying for the LORD to send laborers to serve along-side us in our ministry with people in poverty. We have been providing care and community to adults and children who struggle with poverty, homelessness, and vulnerability (addiction, mental distress) since 1981.
Neighbors Helping Neighbors (NHN) is an initiative through which we seek to serve (primarily) widows and widowers, as well as people living with a disability, in Athens County, Ohio, with small home repairs so that they can continue to stay in their home when they otherwise may not be able to maintain this sense of independence and dignity. We are looking for a mission-minded person to join our community and work with us as we share our lives and faith through ministry to and with people in poverty as we help them overcome the effects of poverty in southeast Ohio.
Staff overseeing NHN will receive the applications for help from our Neighbors, visit with them at their homes while assessing if we can meet their need, and then oversee groups and individual volunteers to spend time with the Neighbor while completing the projects.
We are praying that the LORD will send Jesus followers, laborers who love the LORD and have a heart to grow in discipleship and mission alongside other believers in the body of Christ using the gifts God has entrusted to them to love and serve the poor. To learn more about who we are and what we do, visit good-works.net/who-we-are/explore-a-staff-position/