Welcome to the CCDA Family!
At CCDA, we want to see flourishing communities with Christians (w)holistically engaged. We strengthen and inspire Christian Community Development practitioners for community transformation through equipping and connecting. Come be part of the CCDA family. #weareccda
Get Started.
Learn & Engage
Get connected.
Join us in Cincinnati!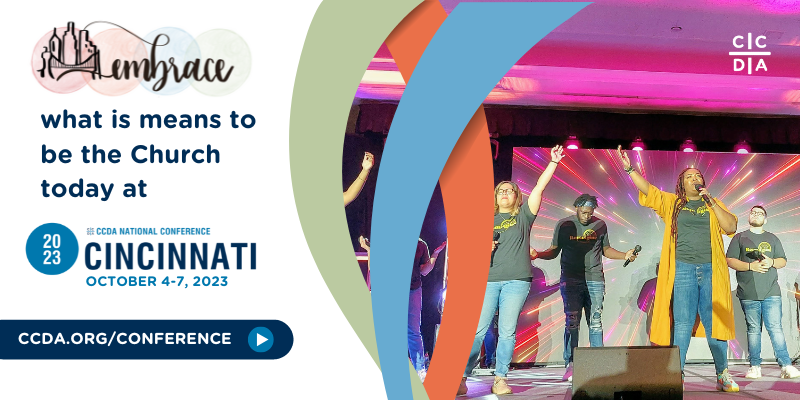 The best way to find out what's happening at CCDA next year is to join our newsletter and stay connected via social media (Instagram, Twitter, Facebook, & Youtube)!