CCDA recognizes there is a critical need to connect, especially in the quickly changing contexts in our communities. The CCDA conference is designed to provide encouragement and ministry training so that attendees (leaders, practitioners, volunteers) can be more effective leaders.
Plenary sessions at the conference provide inspiration with dynamic, cutting edge, nationally recognized speakers coming from the CCDA context and beyond.
Workshops cover a range of topics including: Biblical Justice, Church with Community, Contemporary Social Issues, Marketing & Business Solutions, Art & Imagination, Health, Wellness & Soul Care; & CCD Theology, Philosophy, & Practice, amongst other specific topics. Introductory level workshops inspire and train those new to CCDA, while others are designed at increasingly higher levels to challenge veteran practitioners with technical, advanced fundraising, organizational development, trauma-informed, and spiritual needs.
The conference provides context to study and dialogue about issues affecting communities along with collaborating and envisioning breakthrough initiatives. It connects people together forming an ongoing network of collaboration and sharing. For some it is called a "family reunion."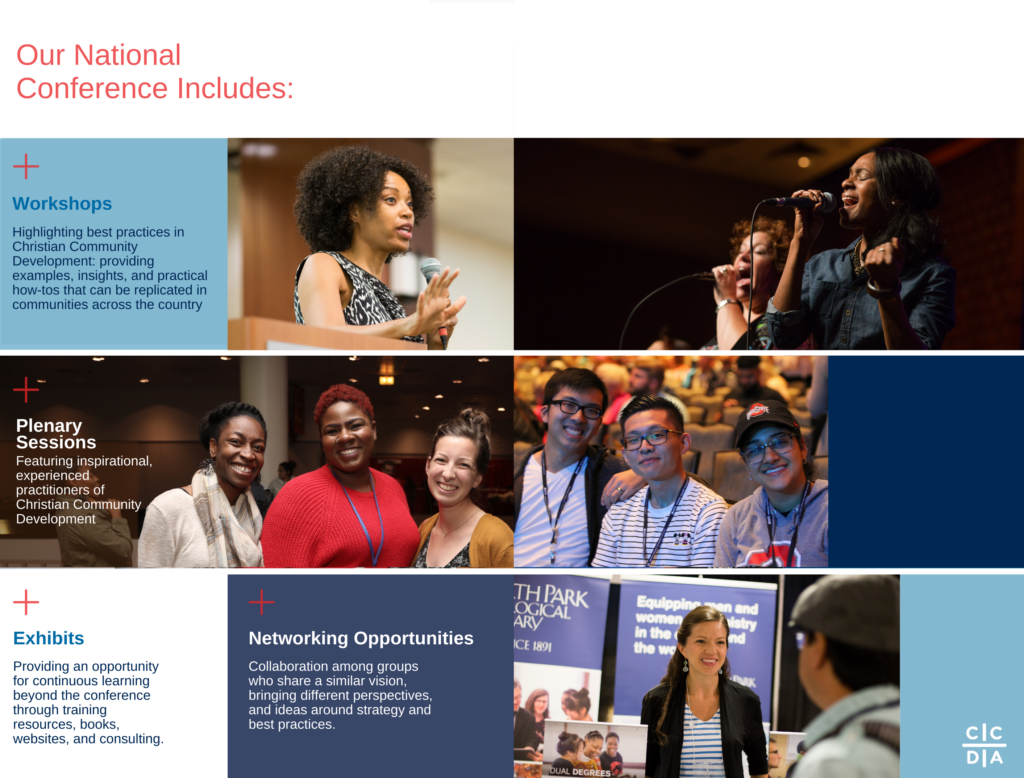 ---