Conference Attendee Profile
Practitioners from all over the United States, coming to our annual 4 day gathering, are inspired by dynamic speakers who share creative efforts and ideas, access much needed practical training in related areas, and network with others working to make a difference in their communities. The continued effects of COVID and racial injustice, the pressures on under resourced communities, and the opportunity to have an impact on a grassroots level, make this Kansas City Conference an exciting opportunity.
For a glimpse into our in person national conference attendee profile, view the 2019 Dallas National Conference & 2020 CCDA Collective: A Virtual Gathering information below.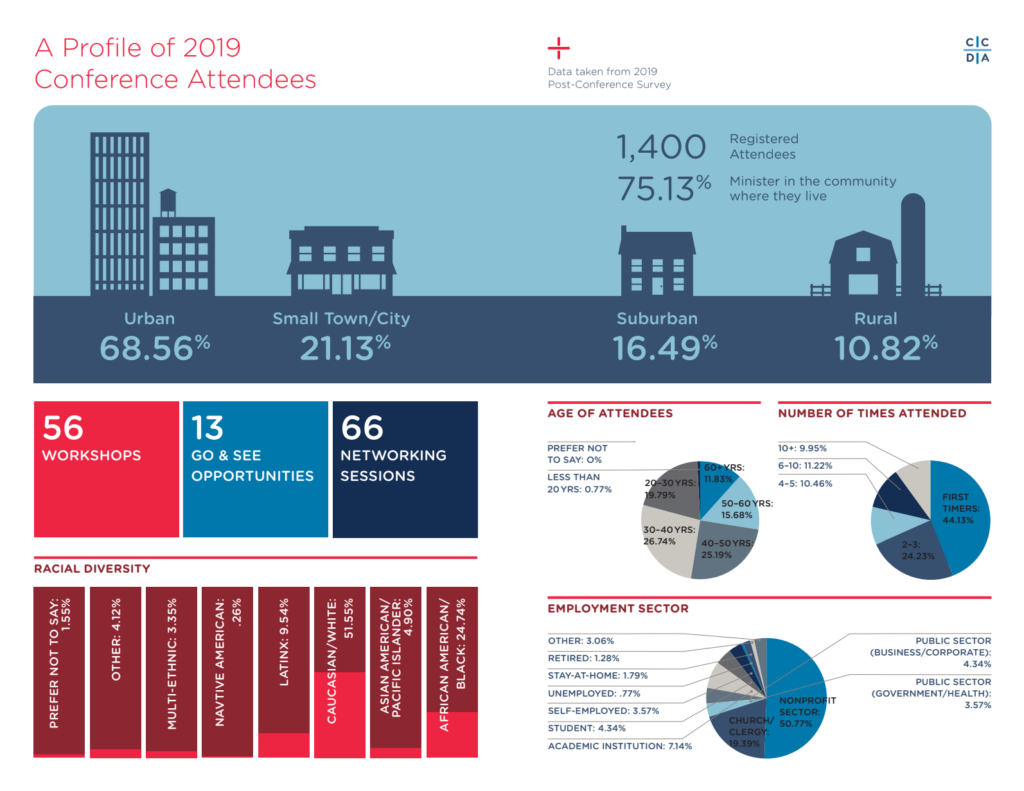 ---