by Douglas Cupery, Church Mobilization Director at Crossroads Prison Ministries
At Crossroads Prison Ministries, we are keenly aware of the many challenges that mass incarceration poses to the thousands of men and women we serve—and to our nation. In anticipation of the Christian Community Development Association's week dedicated to bringing national awareness and action to this very issue, I took a few minutes to page through one of our latest publications, Remember: A Crossroads Prayer Journal.
This prayer journal features stories and photos from our students behind bars. Reading our students' words, I was struck by their humility and their humanity. As a formerly incarcerated person myself, I was reminded that the evil one does not want to see us fully restored to our communities.
The evil one works hard to make men and women behind bars—and those who have served their sentences—feel hopeless. The collateral consequences of mass incarceration persistently remind formerly incarcerated people of their shame. This impacts all areas of their lives and the lives of their loved ones.
We recognize that sin still pollutes our world, and it has certainly seeped into the criminal justice system. It shows itself through fearmongering and legislative policies that create homelessness, poverty and oppression while having a questionable effect on improving public safety. The breadth of this can be difficult to comprehend. It can be challenging to understand the socioeconomic and racial inequalities that have helped the United States become the most incarcerated nation in the world.
When facing an issue as big as mass incarceration, creating change can seem overwhelming or even insurmountable. But we know that God can move mountains. Change starts with faithful prayer (Mark 11:23–24). As we pray, we remember those in prison (Hebrews 13:3). As we pray, we can turn our faith into action (James 2:18).
At Crossroads, we connect people in prison with mentors on the outside. One of the ways we see faith turned into action is through our correspondence Bible study program. As the Church answers God's call to remember people who are incarcerated by cultivating Christ-centered relationships with them, we see transformation take place. We believe this is part of the solution to mass incarceration.
Manuel, a student in Texas, recently told us,"You've reminded me that my whole life is not a failure or all darkness. I've suffered so much from the time I was a teenager that I needed this reminder." As mentors correspond with students like Manuel, they get a glimpse at the darkness of life in prison and offer vital words of encouragement and hope. Through each lesson and letter exchanged, they help their students build a firm foundation on Christ (Matthew 7:24–27).
More than twenty years ago, Crossroads mentors also came alongside me, demonstrating Christ's love and mercy through their letters. I believe it is so important for the Church to step into the problem of mass incarceration, reaching out with love to those whom society pushes aside and forgets—because that's what Christ did for us.
When we get proximate to people in prison, barriers begin to shatter. We realize that incarcerated men and women are no different from us; we are all made in the image of God (Genesis 1:27). And as mentors tell others about the friendships they've formed with their students, they become their advocates.
David, a student in Kentucky, told us, "I've seen that this world can be very tough at times, but I also know there are people like [those at] Crossroads that really care about people, helping them find Christ and live for Him."
Years ago, Crossroads mentors told me that I had been made new in Christ (2 Corinthians 5:17), and I believe this. Yet today, the evil one continually tries to convince me, and millions of others like me, that we cannot be restored. Men and women behind bars need to know that this narrative is not true. I encourage you to join us in telling them about the restorative power of the Gospel.
As you set aside time to listen and learn during this year's Locked in Solidarity week, I invite you to pray with us. Pray for eyes to open to the plight of people in prison, for hearts to transform through the power of God's Word and for an end to mass incarceration.
—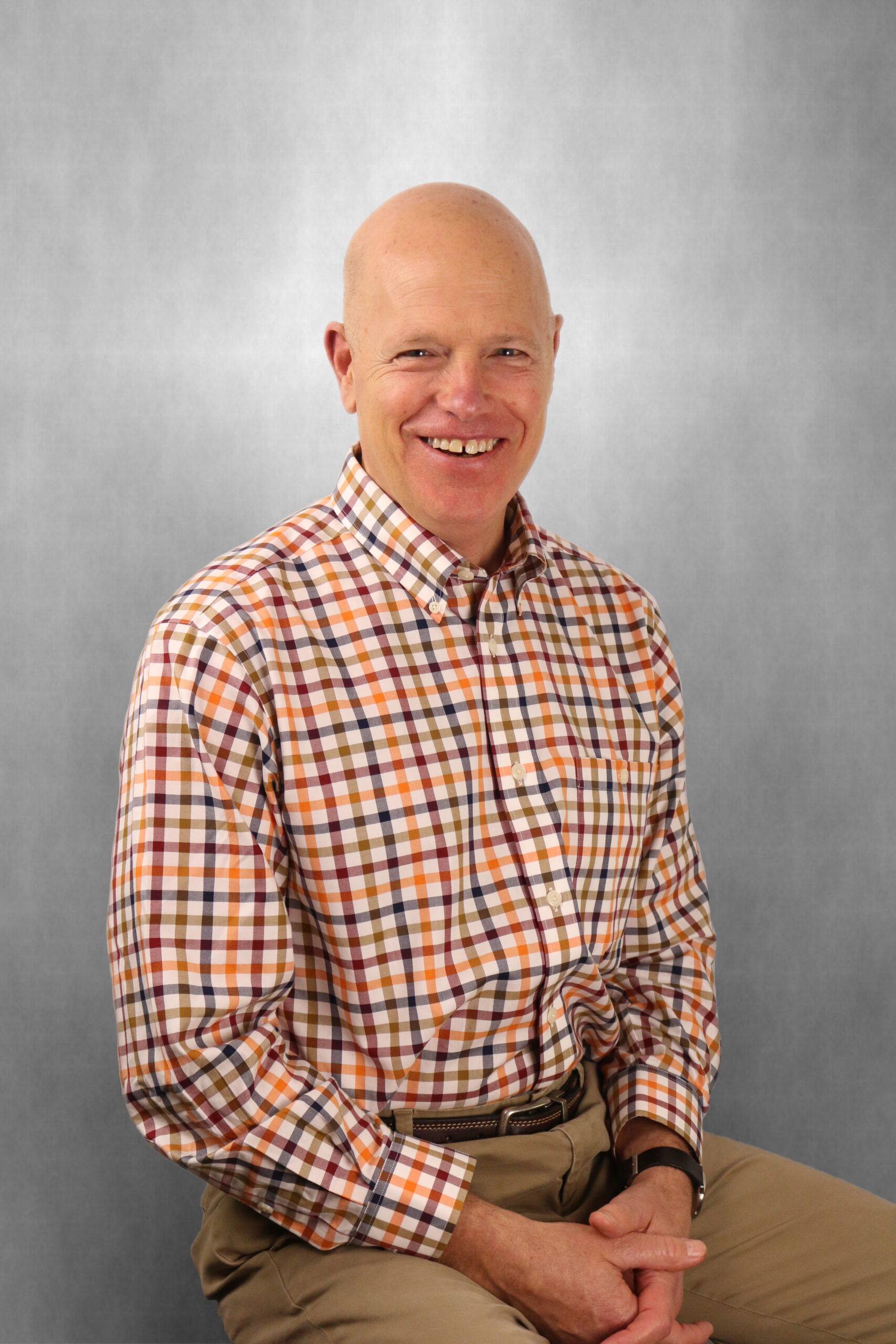 Douglas Cupery is the church mobilization director at Crossroads Prison Ministries. He has served and advocated for incarcerated and formerly incarcerated people for many years in various roles. In his current role at Crossroads, he works to equip and empower more than 3,000 volunteer mentors in their ministry of bringing truth, hope and encouragement to men and women behind prison walls. To explore mentoring through Crossroads Prison Ministries, please visit our English website or our Spanish website.
---