by Rev. Michaele LaVigne
This is part 2 of a 2-part series. Find part 1 here.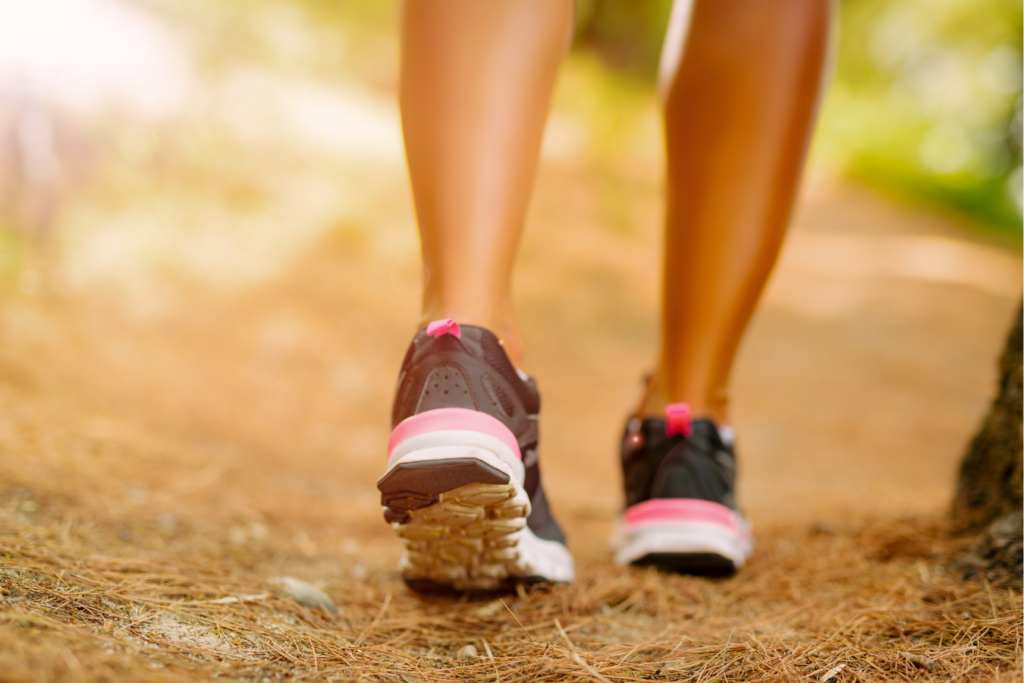 As we begin a new year, it's a good time to consider how we are giving our Good Shepherd time and space to restore our souls. There are many ways that we can offer ourselves to our shepherd's care, but I recommend these four essential practices as we embark on this new year:
Silence
Cultivating Joy
Walking as a Spiritual Practice
Imaginative Prayer
We'll talk about walking and imaginative prayer here, and you can find guidance on silence and cultivating joy in the first part of this series.
Walking as a Spiritual Practice
Due to cars and public transportation, most Americans spend very little time walking. When we're used to getting somewhere fast, walking can feel like a nuisance. But this simple act does wonders for our bodies, minds, and souls. It was the predominant mode of transportation for most of human history – our bodies were built to walk! Walking helps circulation, releases stress, and regulates our breathing. But it doesn't just have to be physical. The time spent walking is also a great opportunity to think, pray, and observe the world around us.
Consider these ideas as you take on walking as a spiritual practice.
Look for at least three times in your week that you can spend 15 to 60 minutes walking. If it's safe, you may want to walk instead of ride to work one or more days a week. If that's not an option, take a phone call in your headphones while you walk, or build in walking time during your lunch. If there's a well-lit park or neighborhood near you, walking is also a great way to wind down at the end of the day.
Walking while listening to music or a phone conversation is good. But walking without noise can make a physical activity into a whole-bodied prayer experience. While you walk, pay attention to your surroundings. Let every detail you see tell you something about the people of the place. Use the things you see on the ground inform the way you pray for your neighbors.
Notice how your breathing, your arm movements, and your steps form a natural rhythm as you walk. Consider Paul's words in Galatians 5.25: "If we live by the Spirit, let us keep in step with the Spirit" (ESV). How are you keeping in rhythm with the Spirit's activity in your life?
If we're not used to walking, we may find ourselves out of breath easily. Don't be discouraged by this; instead, use it as a reminder of your dependance on God who has given you life. You can even pair your breathing with a prayer phrase, repeating it in rhythm to your inhales and exhales. Here's a few examples:

"The Lord is my shepherd (inhale); I want for nothing (exhale)."
"Do not be afraid (inhale); for I am with you (exhale)."
"Those who trust in the Lord (inhale); will renew their strength (exhale)."
Practicing Imaginative Prayer
When we read scripture, we can encounter God through our imaginations. This allows us to be present within the text, not just an observer from the outside. The purpose of praying imaginatively with scripture is to experience the truth of scripture in a deeply personal way. Many of us struggle to trust our imaginations, and if this is you – be assured that the Spirit can lead you. Trust that if you are moving closer to God and a deeper awareness of God's loving presence, then you are headed in the right direction.
Use this guide to encounter God as you read Psalm 23, allowing yourself 20-30 minutes for this practice. You can use this same method with any scripture, and it is particularly useful with the stories of Jesus found in the Gospels.
Compose yourself in quiet for a few moments. Remind yourself that God is with you.
Ask the Holy Spirit to inspire and guide your imagination as you read and pray. Trust that the Spirit will do so.
Read Psalm 23 slowly out loud. You don't have to speak loudly, just saying the words aloud often helps our brain to pick up on things we otherwise miss.
Engage your imagination by creating an image for everything you read: sheep, shepherd, green pastures, still waters, rest, etc. Allow your mind to move into this scene as if it were a movie or a painting that you studied intently. These and other similar questions can be helpful:

What expressions do you see on the shepherd's face?
What emotions are present?
What does the geography look like?
Is anyone else present?
What sounds do you hear, what do you smell?
After reading the passage once, close your Bible and spend fifteen minutes living in the scene your imagination has created. When you are fully present in the scene, ask Jesus to show you what he wants to do for you as your shepherd. You can ask questions such as:

What does it feel like to be cared for like this?
How does my shepherd want to provide for me now?
How does God restore my soul?
If questions rise up, direct them to your shepherd who is there with you. Wait for Jesus's response. After you feel the conversation of prayer has concluded, thank God for this experience.
Spend at least five minutes reflecting on your time in prayer, and write down what you experienced. Note your emotions, any difficulty you encountered, new or surprising insights, and anything you heard from God. Finally, ask if there is anything God is asking you to do as a result of this experience. Spend another minute or two listening for direction. If you feel compelled to some specific action, write it down so that you can be reminded of it.
Imaginative prayer is a gift that invites us to keep returning. Come back often to the images that surfaced in your prayer time. Return often to the space where your Good Shepherd cares for you and restores your soul.
Featured Resource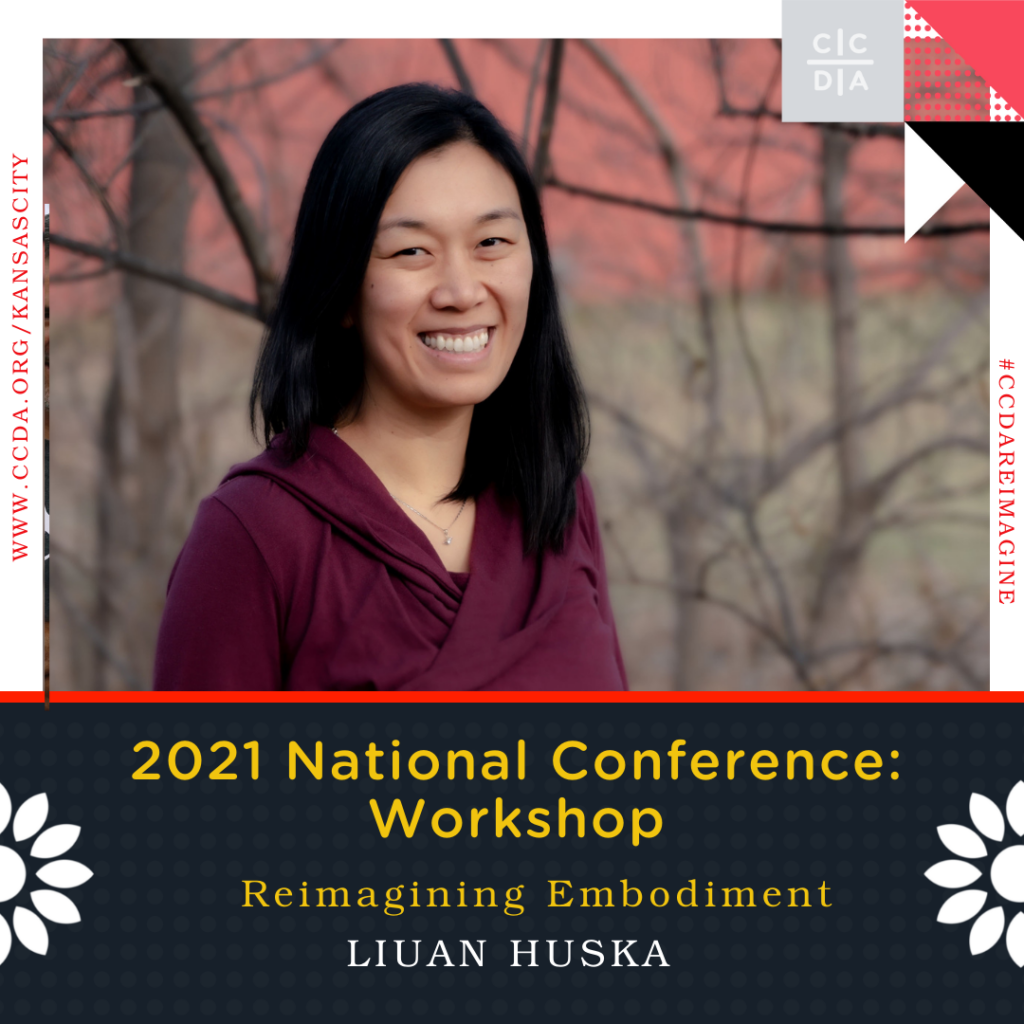 Reimagining Embodiment
Our communities have been separated by the social distancing needs of the pandemic and slowly emerging from isolation. But we are not the same. Our bodies are marked by new levels of anxiety, fear, stress, and trauma. Yet God remains present in our bodies. How can we reimagine ways to be together as whole persons? How can we create spaces where people can share difficult embodied experiences, including grief and injustice? This workshop explores how the pandemic has affected our bodies within the Body of Christ and offers practical tips for creating rhythms of healing, rest, and resilience.
About Rev. Michaele LaVigne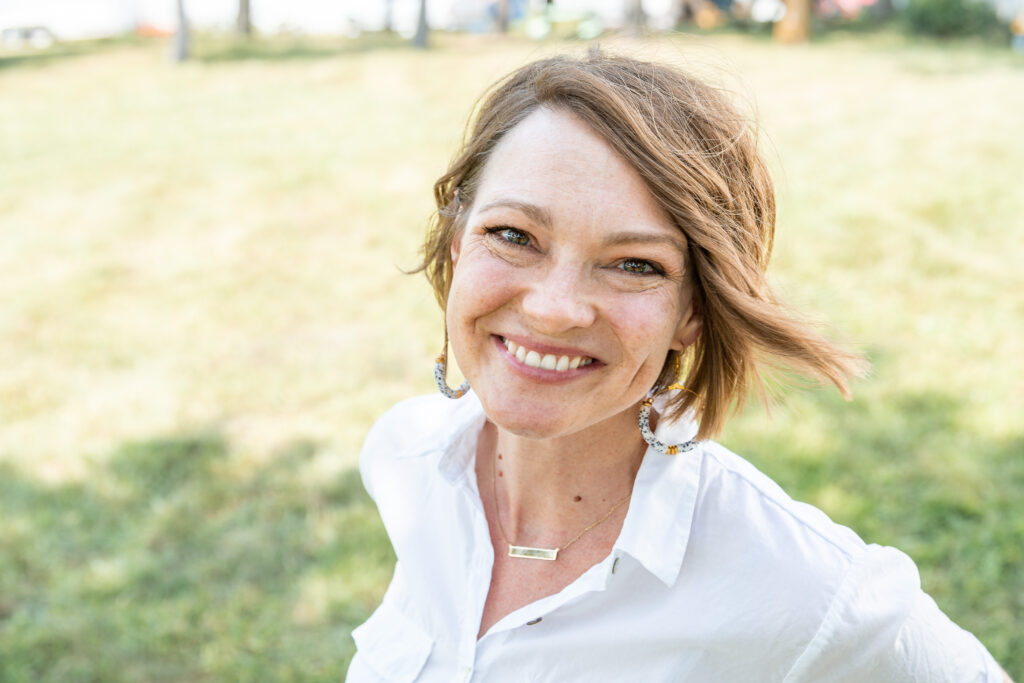 Rev. Michaele LaVigne is a CCDA church-planter, pastor and spiritual director living in South Bend, Indiana. She is a wife, mother, ordained elder in the Church of the Nazarene, and author of Living the Way of Jesus: Practicing the Christian Calendar One Week at a Time. You can find her on Facebook or Instagram, or email her at [email protected].