Dear CCDA familia,
I hope you are doing well in light of the ongoing supports and strictures of the coronavirus pandemic we are experiencing. As an educator, mom of a fifth and third grader, and wife of a professor, the Jonas family purviews of e-learning have been varied and intersecting. I feel compassion for teachers and administrators creating spaces and accountability rubrics for e-learning, and it was only last spring that the Illinois State Board of Education/ ISBE, had trained and mandated e-learning professional learning for public school districts. So grateful for the technology to support learning and connection in this time.

Three quick tips for making it through the workhomechurchschool spaces this weird season:

1. Love the communities you are in: …think of action steps and communications that bless especially those who are underresourced, but also give space to those who are getting TOO MUCH information and communication. For example, my kids and I wrote 15 letters to Stateville prison inmates, face timed their maternal and paternal grandparents, did some prayer walks, and signed up for a homeless shelter meal outreach, but I am not creating too many additional work or church meetings than already are in the queue/ google calendar. Sheesh. 🙂

2. Read, write, email, post, and listen to podcasts- so many ways to connect with ideas, and virtually: I am reading through the New Testament in a year with my church and women's Bible study, making the kids write snail mail and journal, and using my son's Alexa and my phone to listen to podcasts. I highly recommend Theology of Hustle by Currey Blandford. He is a pastor at Life Church, and has a myriad of topics and people that are interesting and inspiring. I am also reading The Big Picture for work, rereading Jayber Crow for pleasure, and just finished Never Trust a Leader Without a Limp, Achieving Equity in Gifted Programming, Of Beetles and Angels, Bonhoeffer and King, and The Wounded Heart of God. My husband is reading through Works of Love again and Three Good Things (a yummy cookbook). The kids' 15 letters to the inside students I am in a class with through North Park University, at the Stateville correctional center/CC, were clumsily trilingual: we wrote encouraging messages in English, Korean, and Spanish. You can order stamps or prestamped envelopes, through the mail or on the USPS website if you do not want to go to the post office.

3. Make fun routines and therefore, memories:…one friend is doing the Finnish model of 45min of work and 15min of rest, and another is sticking with her kids' normal school schedule but at home, including the pledge of allegiance (adorable). We/ the Jonas just work until lunch, keep working until we are done, then do piano/violin until work is done- then one fun activity- getting McDonalds soft serve cones, taking a walk around the block, or going to a playground (options are getting increasingly meager, I know)… remember the win-win mentality that if your children are thriving but you are becoming a parent-martyr, it's no good, but if you are only doing self-care, that's no good either. I am tired of board games, but not yet tired of origami, finger crocheting and basement basketball. We picked a puzzle to buy online, and that will be fun to do together as well. We will work through the 13 episodes of the kids theology series "What's in the Bible with Buck Denver" (by Phil Vischer, creator of Veggie Tales), and Henry and Pearl already can tell me what the Pentateuch is :). Those are online/streamable and on DVD.

Be safe. Be well. Be aware if your ecosystems need extra support, and be willing to be the one to provide it if you can.

Email or find me on instagram or twitter if you would like to connect.

In X,
Sunny Sue Chang Jonas
@sunnysuejonas
[email protected]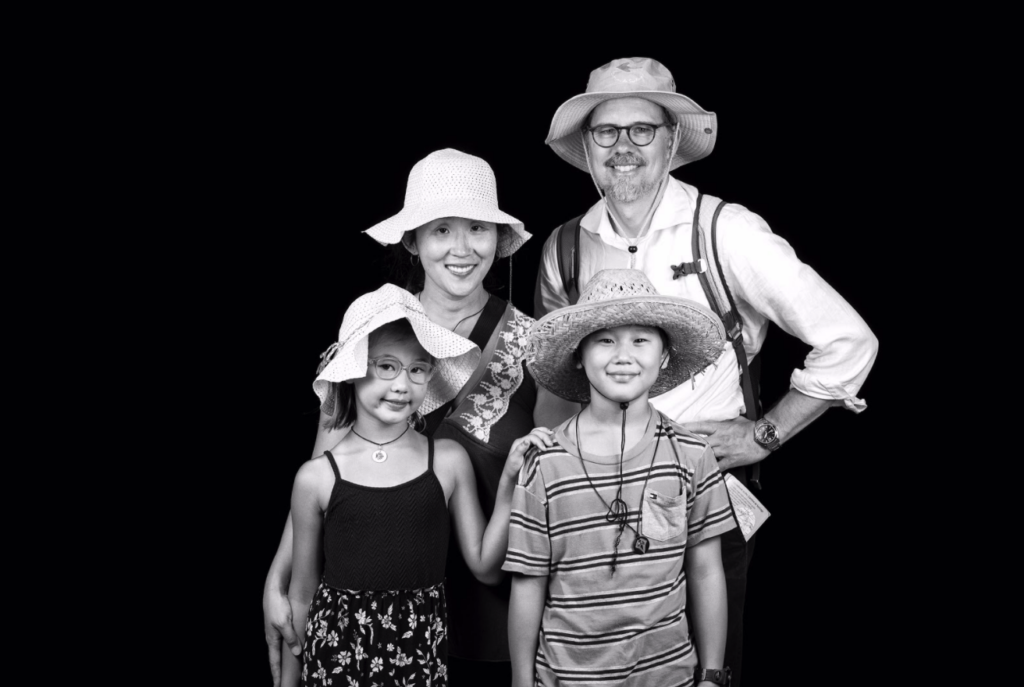 Sunny Sue Chang Jonas is an assistant principal in Chicago, Illinois, and lives in Wheaton, IL with her hubby Mark, and two sweetsmartstrong kids, Henry (5th grade), and Pearl (3rd grade). She has been a teacher's assistant, classroom teacher, and music teacher in K-12 public schools in Oregon, Connecticut, and Illinois, and has been a consultant and administrator as well.  She has a doctorate in Bilingual Education from Northern Illinois University, masters in Educational Leadership from Teachers College Columbia University, and a bachelor's in Sociology and Education from the University of Chicago. She has been involved with CCDA since her employment with World Relief refugee youth education services in 2009; she has shared at CCDA conferences on Artists' Circles, curriculum development, refugee bilingualism, emotional intelligences, and data-driven parent engagement, and also served on the worship team.