By Jamesetta Tambah
On Wednesday, July 17th, I had the opportunity to advocate in Washington D.C. on behalf of my family on the issue of immigration.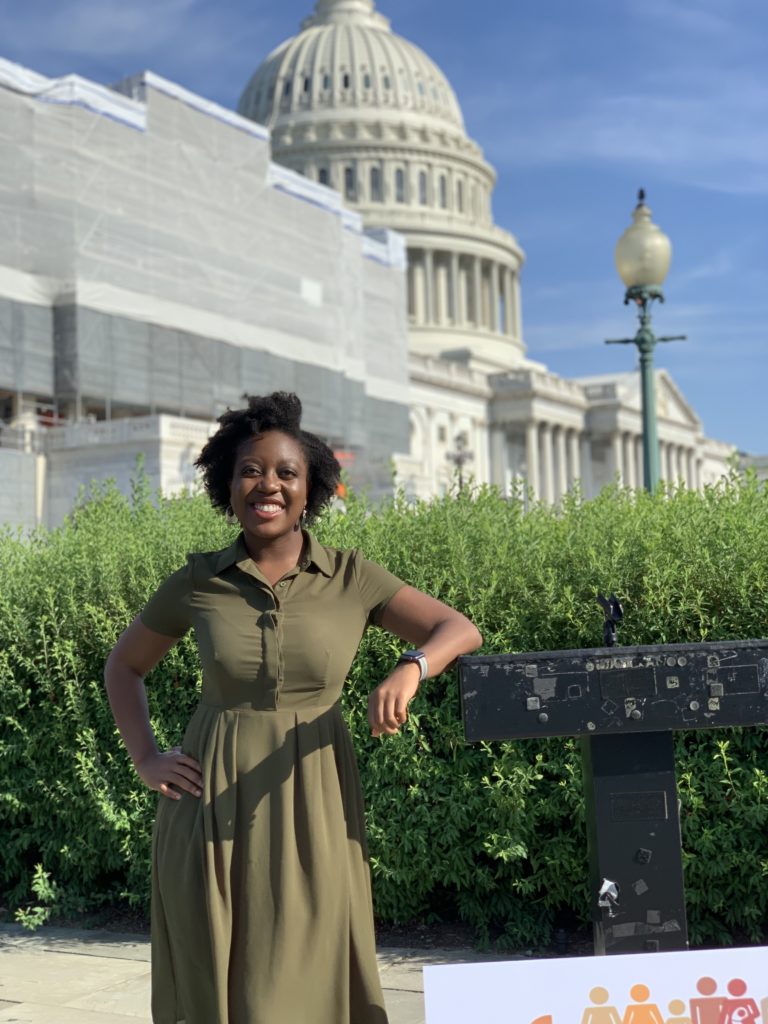 I am Jamesetta Tambah, the daughter of Liberian refugees who came to the United States in the early 90's under Temporary Protected Status (TPS). My parents left to escape a war where family members were murdered before their very eyes. This part of my family's story is the backdrop of our reasons for migrating. It's also why I believe we need policies in our country that grant freedom and opportunity to those in need of protection.
As an intern for CCDA this past year, I have had several opportunities to serve our association. Most recently, I was able to take my family's story and join other national organizations from around the country to partner with the Value Our Families Coalition.
I spoke at a press conference held to announce the Reuniting Families Act Bill, introduced by Representative Judy Chu. The act would clear the family-based and employment-based immigration visa backlogs and promote humane and timely reunification of immigrant and refugee families. I told my family's powerful story, a story of Liberian refugees that escaped a war in their country in 1992. I spoke of the importance of such a bill and how much it would still impact my family today.
Today, I advocated for this Act to CO Senator Cory Gardner's Legislative Correspondent, Ashley Higgins, and House of Representatives' CO District 6 Member, Jason Crow's Policy Advisor, Santiago Gonzalez on behalf of the Value Our Families Coalition. During the meeting a request was made for Senator Gardner and Representative Crow to co-sponsor the Reuniting Families Act Bill.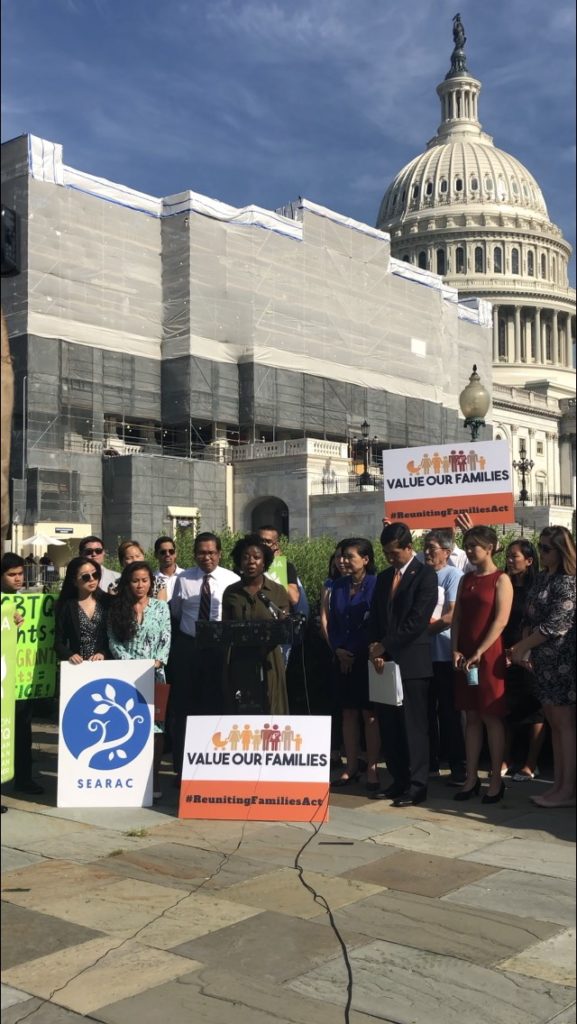 This was an amazing opportunity to share my family's history and advocate for legislation that could greatly benefit immigrants and refugees. I have experienced the importance of meeting legislators at the local, state and federal level to share our communities' stories. Our democracy functions best when caring people make the extra effort to share their stories on behalf of their neighbors, near and far.